In the SaaS space there's also some excellent and insightful podcast-based content, if you know where to find it. So here are the top shows we think you should subscribe to, as well as specific episode recommendations to get you off to a good SaaS-focused start.
1. a16z Podcast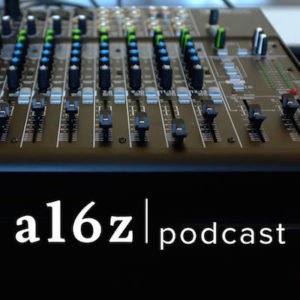 a16z is the podcast brought to you by Andreessen Horowitz, the rockstar venture capitalist firm with an investment portfolio to die for. The a16z podcast contains a wealth of insights you can use to grow your business, but I recommend you start with the episode:
"Why SaaS revenue is more valuable than traditional sales"
This episode essentially outlines the core benefits of a SaaS business, and why subscription revenue based products are booming.
Recommended Episode
2. The SaaS Revolution Show (SaaScribe)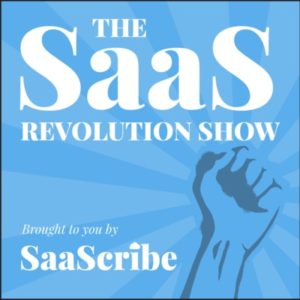 SaaScribe is quickly becoming a vast channel full of great content – interviews with SaaS founders, industry insights and the latest news. Their podcast, The SaaS Revolution Show is no different.
Recommended Episode
This episode features an interview with Mark Roberge, Chief Revenue Officer of Hubspot. Listen to this to get a number of insights into how he helped grow Hubspot from virtually zero to a SaaS behemoth.
3. Customer Success Radio (Tom Krackeler & Rachel English)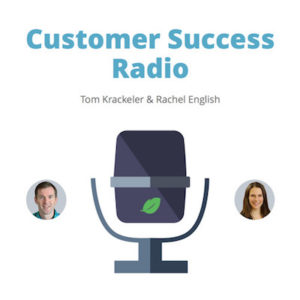 Customer Success Radio is – you guessed it – focused on everything related to Customer Success. It's brought to you by Frontleaf (now owned by Zuora). The episodes are all 20-25 mins in length, great for a quick listen on your commute.
Recommended Episode
Listen to episode 10, an interview with Customer Success evangelist Lincoln Murphy. Lincoln always has a ton of input when it comes to how Customer Success can be used as a tool to drive retention and user experience – his passion on the topic is infectious.
4. The Startup Chat (Steli Efti & Hiten Shah)

Anyone running a SaaS business should be well versed with the highly prevalent personalities of Steli Efti and Hiten Shah. Steli co-founded Close.io, a SaaS for Inside Sales communication, and helps startups all over the world rock their sales process. Hiten co-founded KISSmetrics, a widely used web analytics platform. They are two of the biggest profiles in the B2B SaaS space, and between them they offer a fountain of knowledge on startups, as well as ton of infectious enthusiasm and anecdotes – twice a week!
Recommended Episode
Check out Episode 14, which is focused around sending cold email, and techniques for being more successful at this practice.
5. Ramp (Cara Hogan, InsightSquared)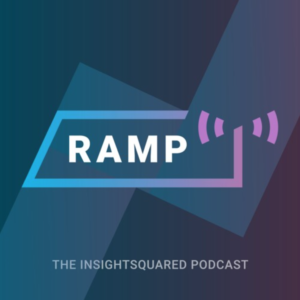 Cara Hogan of InsightSquared runs Ramp, an excellent podcast focused on SaaS, from more of a data-driven and analytics approach. There are some interviews with numerous thought leaders, and if you want to get highly in-depth and take away some improvements for your business then you shouldn't miss any of them!
Recommended Episode
It's got to be the Key Metrics for SaaS Success episode, featuring Jason Lemkin. Get up to speed on the SaaS metrics you should be measuring, with the co-founder and CEO of Storm Ventures.