The reason why B2B Rocks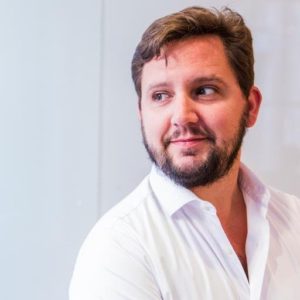 Alex Delivet (@alexd) is truly flying the flag for the Paris tech startup scene. Having launched his own business with friends some years ago (TripXP), he was thrown into the deep end of building and growing a tech company out of the French capital.
In our chat, we discussed some of the learnings he took away from the failed business, particularly around the experience of founding a company with friends.
Nowadays, Alex is almost single-handedly organising the final stages of this years B2B Rocks conference, which is back after a 1-year hiatus, promising a stronger vision and more wholesome experience than ever. It soon became very clear to me that the conference really is made up of 100% his own vision — probably single biggest cause of its great success.
Listen to this episode if you want to understand:
The things Alex would have done differently at his first company
What Alex learned during his time at the startup builder eFounders
The problems that exist in the French startup scene today, and how things are changing
The difference between a good conference, and a great conference
Common mistakes that conference founders make when designing events
The reason for restricting the event to founders and investors only
An exclusive reveal with regards to its future!
Listen to the full episode below. If a podcast person, you can find us on the usual channels: iTunes and Soundcloud.