Easily add your SaaS metrics to Visible.vc reports
Today, we're excited to announce a partnership between Visible and ChartMogul!
The metrics calculated and shown in ChartMogul are often the exact data you need to communicate to investors and stakeholders. Whether MRR, Churn Rate, LTV or anything else — with today's launch, you'll be able to quickly get the metrics you need into your Visibile.vc reports. You can even schedule automated reports to send when you need them, and track stakeholder engagement with each update you send out.

About Visible
Visible (visible.vc) allows you to take control of stakeholder updates for your business. For anyone who needs to keep their investors or other stakeholders informed, you'll know that doing so in a consistent, effective manner is not the easiest task. Investors want just the critical information, delivered in a timely manner, communicated clearly and in a form that's digestible. Visible solves this, allowing anyone to connect their data, create beautiful updates, and start engaging stakeholders.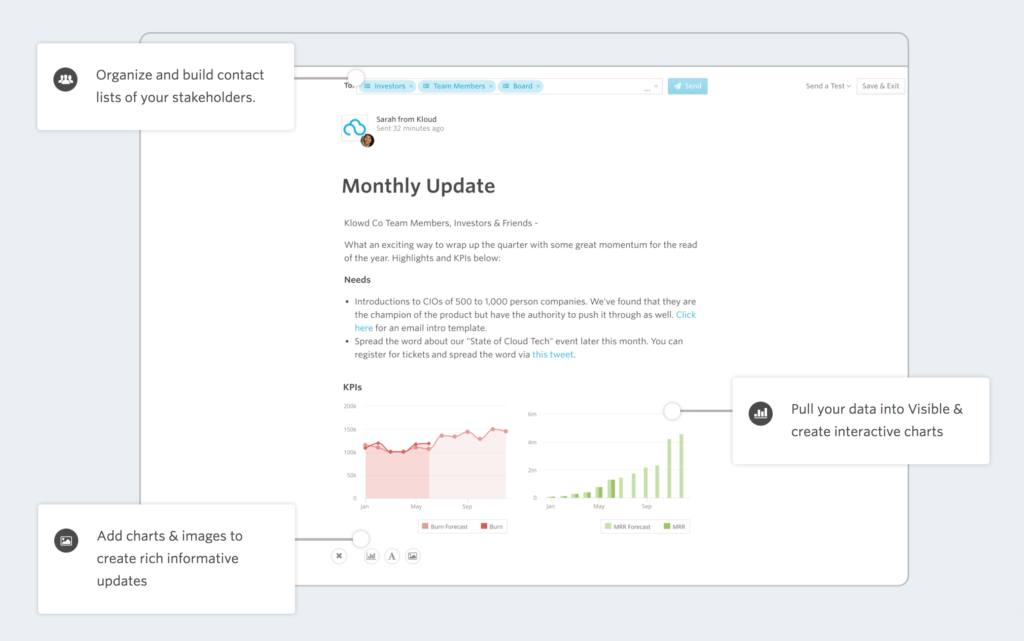 How to connect ChartMogul to Visible
If you have a Visible account and a ChartMogul account (if you don't, start a trial!), then make sure you check out the help article here which will walk you through connecting your accounts. Hint: You'll need your ChartMogul API keys. If you have any comments or suggestions, you can contact the Visible team at hi@visible.vc.