"If you treat Europe as one mega-region… you're bound to fail."
I had to check twice when I looked at Arun Mani's career path:
Growing up in India
Designing chips at Intel
Studying for an MBA at the renowned INSEAD business school
Advising C-level execs on strategy at McKinsey
Leading global sales at AppNexus
Running Freshdesk's European expansion
Most people's career exhibits some form of consistent theme. It took me a while to understand that for Arun, the one consistency is constant self-reinvention.
"From risk free safe choices, to what gives you happiness, there is a huge shift… you have to do everything the other way round."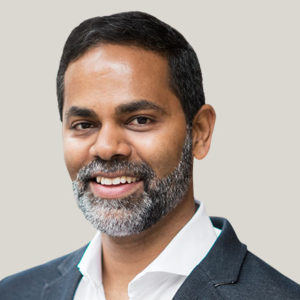 Arun has spent the last few months building a satellite Freshdesk team from scratch in Berlin, Germany to run the company's efforts in Europe, as their customer base grows and moves up-market towards mid-level and Enterprise businesses.
Freshdesk today has over 900 employees globally and over 100,000 customers.
As you might expect, there's a whole world of challenges involved in expanding a SaaS product to a new market, especially one so diverse as Europe.
In our discussion, we cover:
The most common mistakes businesses make when approaching SaaS expansion to Europe — and how Freshdesk avoids this
How transformation is a consistent theme across Arun's whole career, and how he thinks of this as a vital component of personal growth
How mentorship has played a critical role throughout his career, and how others can find their feet with it
How he managed to build diversity into his team from scratch when so many others are struggling
How running a remote (non-HQ) office came with some unexpected obstacles
"I do look for one thing, and that's people who are comfortable with change. Because for me, that's a proxy for the ability to learn."
Arun's recommended books
Here are the two books that Arun recommended during the interview:
Listen to the episode
As always, you can find SaaS Open Mic in your usual podcast player (just search for us). We're also on SoundCloud and Apple Podcasts: