Today is the 5th anniversary of ChartMogul's incorporation!
Putting fatherhood aside for a few minutes, building this business has definitely been the most rewarding experience of my life.
Rewarding, because every day for the past five years I get to do something I love — build great software with amazing people.
Also rewarding, because we get to serve thousands of the best subscription businesses from all over the world who are all doing incredible things, and hopefully make a positive difference to their daily lives and their success!
And finally, it's rewarding, because we get to provide (what I hope are) good jobs to over 30 people. It's amazing to work with people for many years, grow alongside them, see them build families, travel the world, learn new skills, buy their first home, or even leave to start their own startups. It certainly feels lucky to be working in SaaS!
From myself and the whole team at ChartMogul, we'd like to say a huge THANK YOU to all of our amazing customers, readers, investors, partners, and even our competitors who keep us on our toes. We couldn't have gotten to where we are today without all of you! 🙇
Some fun facts (AKA vanity metrics 😅), over the last 5 years we've…
Analyzed over 200M subscriptions and over a billion customer transactions 😱😱
Sent 183 weekly SaaS roundup emails 📬
Published 356 blog posts ✍️
Sent over 45M MRR notifications emails 😱
Spent over $10M building ChartMogul 💸💸
Incorporated 3 operating subsidiaries in Berlin 🇩🇪, Toronto 🇨🇦, and Seoul 🇰🇷
Attended every SaaStr Annual and every SaaStock conference since their founding ✈️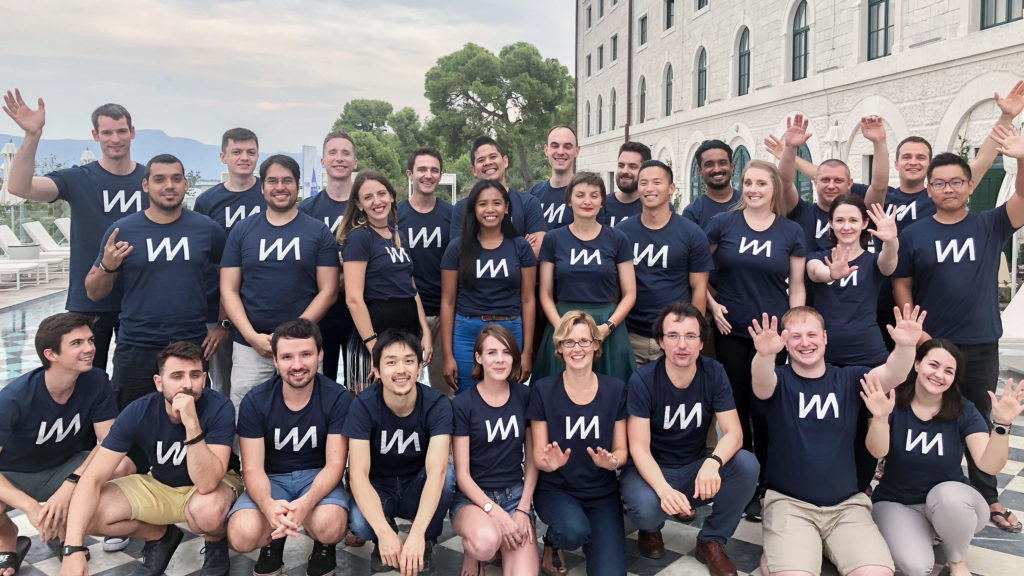 Next month our remote team will convene once again, this time on the Spanish island of Mallorca to celebrate our 5th anniversary together and have our 2020 kickoff. I couldn't be more excited to see everyone!
Do you want to join us? Did I mention we're hiring: https://jobs.chartmogul.com/ 😉
If you'd like to meet us…
We're a Gold Sponsor at SaaStock (Dublin, 14-16 October) — come meet us at booth G10.
We'll also be a Gold Sponsor at SaaStr Annual in March — we'll be sharing more information in the coming months.
The future
We're 100% committed to continue building the best Subscription Analytics and Reporting product on the market. The pursuit of excellence is what drives us and makes us passionate to do our best work.
I've personally never been more excited about our product roadmap than I am now. We're going to be launching some truly amazing things in the coming months that we can't wait to show you.
The vast majority of our spending will continue to go towards product development, our existing customers can expect us to continue pushing the envelope on what's possible and lead our category into the future.
Many thanks! And here's to the next 5 years 🥂🎉