Home to the likes of Soundcloud, 6Wunderkinder and Twitter, Factory is a 16000 square meter tech campus in the city's central Mitte district, offering founders and innovators an environment to build successful businesses, surrounded by like-minded entrepreneurs and creators. Factory opened its doors in June 2014 with a keynote speech from Eric Schmidt (CEO, Google), and now plays host to a number of conferences and events, seeing visitors from businesses across Europe.
The venue even saw Michelin Starred chef Tim Raue recently open his latest restaurant, Studio, offering a range of extravagant dishes (10-course tasting menu, anyone?!).
Interestingly, the campus is built on the site of the Berlin wall's infamous "death-strip", the plot of no-man's land between each side of the wall's boundary. Nick Franklin (CEO) noted: "It's pretty incredible to be working in an area steeped in history, where every day you can see reminders of the city's unique past. And to be surrounded by so many young startups working on great things."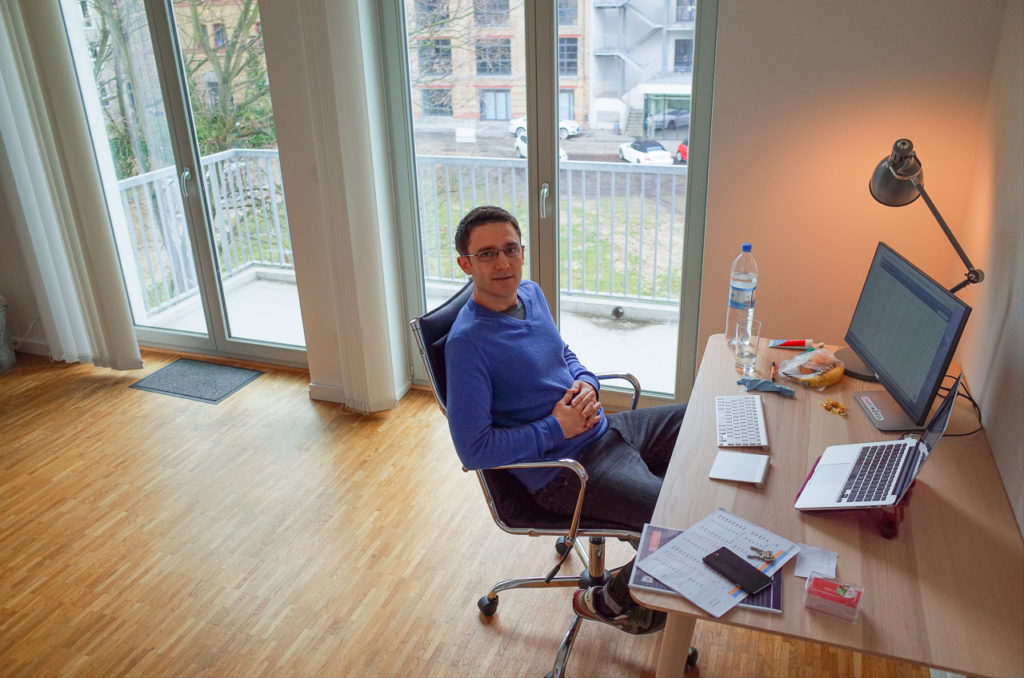 Other former sites of the Berlin wall have since been converted into parks (such as the aptly-named Mauerpark) and other new developments – just a small part of the city's aggressive regeneration and redevelopment program.
With all of the basics sorted out – desks, whiteboards and subscription coffee – we're knuckling down to bring you some exciting features and updates to the ChartMogul product in the coming weeks. Stay tuned for more exciting announcements, and don't forget to subscribe to our newsletter if you want to be the first to be notified, and get exclusive content in your inbox.
Those of you in the Berlin area: Feel free to drop by and say hi! Drop us a line on Twitter. As you can see, we don't bite:
Welcome to ChartMogul HQ! We're proud to welcome you to our new #Berlin Office :) https://t.co/Zb8IE11SGv

— ChartMogul (@ChartMogul) April 2, 2015