The app gives you a quick overview of your customer's subscription billing history whilst viewing a support ticket in Zendesk – helping agents to make smarter decisions about each customer they interact with.
View the following customer information at a glance:
Monthly Recurring Revenue (MRR)
Annual Run Rate (ARR)
Active and cancelled subscriptions
Recent account activity, e.g. upgrades, downgrades, etc.
There are also convenient links to both the ChartMogul customer profile and the profile of the customer in your billing system (e.g. Stripe, Braintree, Recurly or Chargify).
It will be useful for ChartMogul customers who also use Zendesk, as well as serving as a nice showcase for the types of integrations that are now possible with the Metrics API.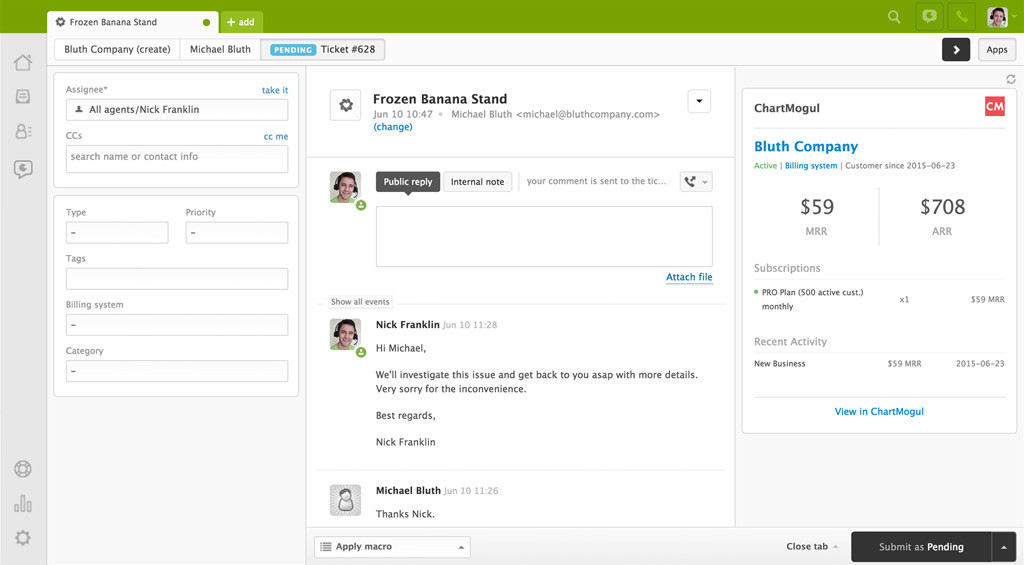 To install just login to your Zendesk account and go to Admin > Apps Marketplace > search for 'ChartMogul' and open the app > follow the instructions complete the installation.