SmartPlan is a simple online scheduling tool that makes running a business open and efficient for the whole team, by bringing the scheduling process online. Mathias Aggerbo and the Smartplan team have been using ChartMogul for some time to quickly and accurately measure their SaaS metrics. They wanted to take their metrics on the road and make them accessible from anywhere, so they decided to make use of the Metrics API and build a simple native iOS app:
We're addicted to our ChartMogul numbers. And as a new and bootstrapped small business we keep a close eye on our MRR and numbers of customers. Having a quick glance at these numbers made us create the app.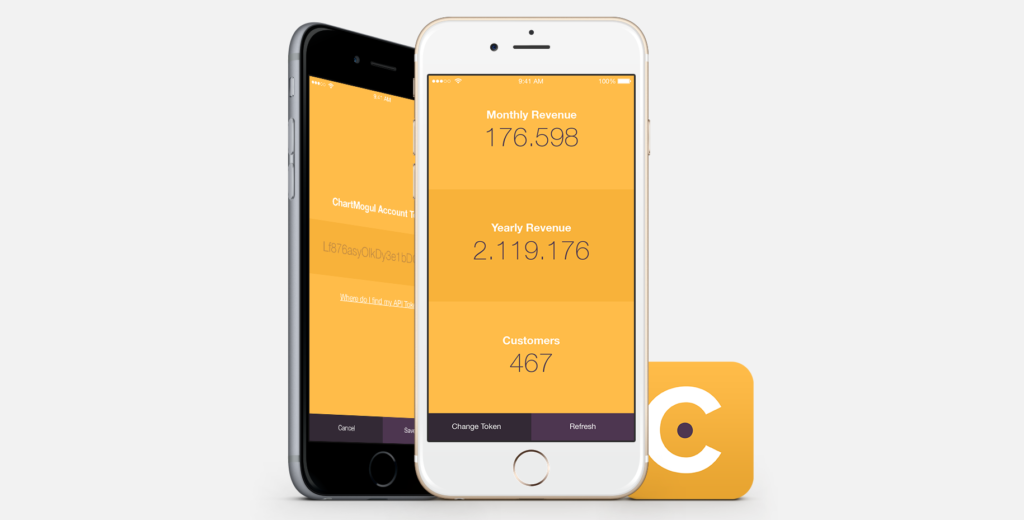 Once SmartPlan decided to build the app, they headed over to the API documentation and hooked their native iOS code up to the Chartmogul API endpoint. The app requires the user to authenticate using the account token and secret key for their ChartMogul account.
It was very easy. It's a simple app we needed to make and the endpoints gives us an easy access to the numbers we needed.
Got a ChartMogul account? Download the app today!
The SmartPlan Revenue Tracking App is now available on the iTunes Store as a free download. If you have a ChartMogul account, you'll be able to use the app to get a quick overview of your MRR data.
And as Mathias quite rightly puts it:
As a small business owner, numbers are king. And checking your revenue while sipping your morning coffee or when your head hits the pillow at night, is a great motivation. A few taps and you're in reminded that people enjoy your product everyday.
We can't wait to see what else people do with the ChartMogul Metrics API, to make running their subscription or SaaS business that little bit more efficient. It's open to anyone with a ChartMogul account, so check out the documentation and get building!