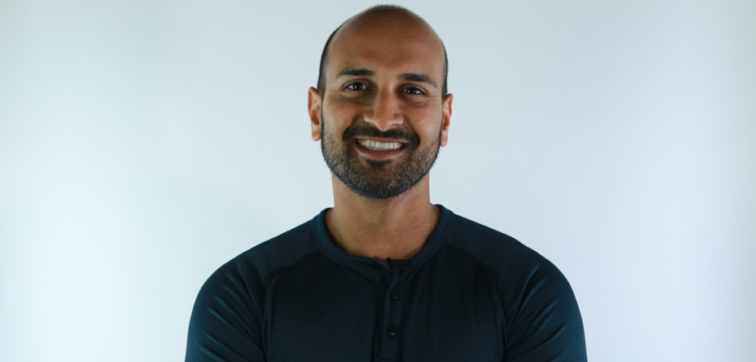 Editor's note: This is a guest post by Sujan Patel. Sujan is a partner at Ramp Ventures and has over 14 years of marketing experience. He has led the digital marketing strategy for companies like Salesforce, Mint, Intuit and many other Fortune 500 caliber companies.
If there's one thing that stays the same, it's that everything changes — and content marketing is no exception. The last several months have been productive ones for gaining insight into the current state of content marketing. 
If you've been wondering how things have changed — or, most importantly — what's working for content marketing in 2019, read on.
The latest thinking
Recent research from Hubspot reveals that marketers appear to be feeling a lot more settled with their marketing strategies and more comfortable with the way they're doing their jobs. While you shouldn't confuse being comfortable with being complacent, it's good to have some breathing room.
"89% of marketers now feel that their content marketing strategy is linked to all other parts of their business."

Kirsty Daniel, Hubspot
The Content Marketing Institute's most recent research is also revealing. Even though their findings point to the importance of building trust with your audience, they also suggest that a majority of marketers are still not actually talking to this audience. This is a dichotomy that will require work in 2019, and both storytelling and AI will be key.
"Only 42% of B2B content marketers say they have conversations with customers as part of their audience research."

Lisa Murton Beets, Content Marketing Institute
Across the board, and most notably in Mary Meeker's 2019 Internet Trends report, experts continue to remind marketers to stay vigilant about data transparency and privacy concerns. Even though GDPR has faded from the media spotlight, its ramifications still influence everything we do.
So, what works for content marketing in 2019?
Allowing content marketing to mature
Many reports in recent years have indicated that content marketing as a business activity has begun to mature. Marketers are more comfortable with both strategic and tactical goals, and the rush of groundbreaking new tech has slowed a little.
But this is not the moment to relax. Now that content marketers have a little more breathing room, they should use that opportunity to tweak and personalize the technologies they're using and double-down on approaches that have already proven successful.
Taking a new approach to influencers
Influencer marketing has peaked and, for some, the bubble has burst, but most research shows influencers still have a major role to play.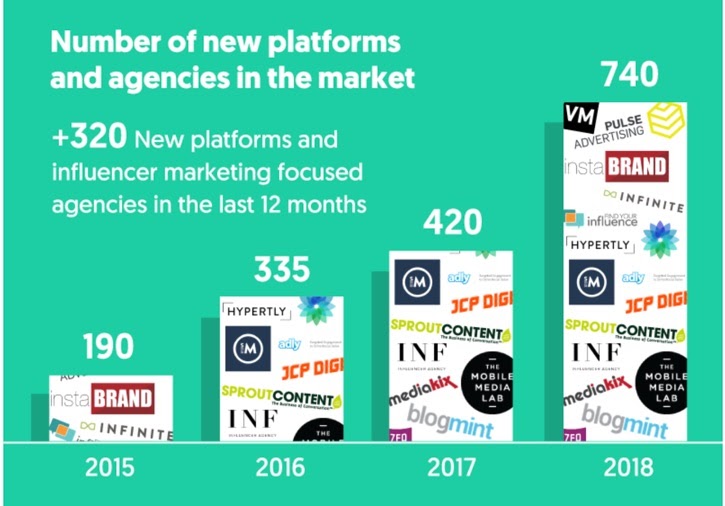 Although the public may be a little jaded, and influencer marketing can only be said to be working when you're seeing decent ROI, 2019 could be the year that your business finds a new way to incorporate influencer marketing into your overall strategy. If you do, you should see some impressive results.
Getting to grips with cutting-edge tech
Tech that was previously considered cutting-edge — like personalization, AI, and voice search — is becoming more mainstream and accessible even to small and medium-sized businesses.
Once everyone is able to access this tech, it will play a role across the board and is likely to transform the way we "do" marketing. If you haven't yet had a chance to explore some of the (very cool) tech that's influencing and improving content marketing, 2019 is the perfect time to do so.
Keeping an eye on regulatory trends
As mentioned above, regulatory trends have slipped a little from the media's eye but have by no means disappeared.
If you're collecting personal data, cold emailing, or working on your email marketing in 2019, you'll need to remain 100% alert. Ensure you maintain a clean email list by verifying your email list regularly.

The trickle-down effect of GDPR and new changes to the data collection policy in the App Store are two aspects you need to be aware of right now, but the pressure won't let up any time soon. More preemptive strikes may be in sight as companies tighten up their standards and prioritize transparency when it comes to staying ahead of the privacy posse.
Breaking down "storytelling"
Storytelling has become somewhat of a buzzword in modern times, but, as audiences become more demanding and content marketing needs to cut through the masses to get to the target, it's still crucial.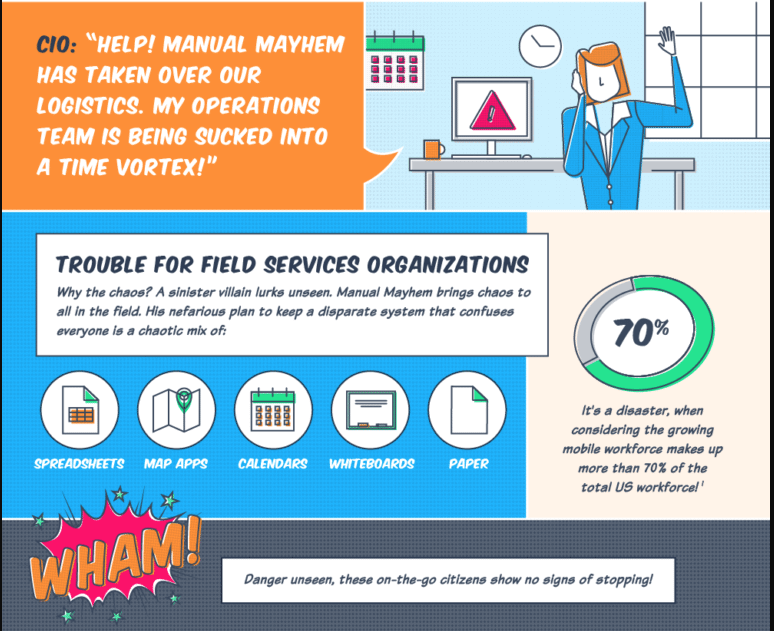 Many marketers still don't have a proper grasp on storytelling, how to do it right, or how to enable others to do it, but if you want your content marketing to stay relevant, 2019 definitely needs to be the year this changes.
Making data work for you
If there's just one thing marketers master in 2019, it should be the ability to make data work for their brand. Until now, many companies have gotten by paying lip service to the concept of data-driven marketing. With the data deluge that's quickly becoming standard, however, businesses that don't manage to use data in a meaningful way will soon find themselves struggling. Luckily for the data doubters, there are various developments on the horizon that will make this job much easier.
In summary: Content marketing trends for 2019
Take advantage of your marketing mastery
Find a new way to deal with influencers
Give yourself a chance to check out new tech
Keep one eye on GDPR
Dominate storytelling
Keep data-driven insights front and center
Your easy wins
Sure, in an ideal world, you'd try to incorporate all of this advice, but in reality, you're probably going to have to prioritize one or two strategies. Two of the most important ones are likely going to be data and storytelling.
Data and storytelling could be considered two sides of the same coin. Without data, any storytelling-based content risks being vague and unfocused; but without a basis in storytelling, your data-driven approaches are unlikely to create any productive emotional link with your audience. Marry the two, and you'll have a formidable basis for your marketing.
Overall, 2019 is shaping up to be a great moment in content marketing. We have unparalleled technological resources at our fingertips and an increasingly comfortable relationship with what exactly we're trying to achieve with content marketing and how we're going to do it.
Instead of despairing about the waves of data, decreasing reach, and content overwhelm, it's a great time to consolidate personal know-how, get support from technological tools, and feel confident in the knowledge that as experienced marketers, we know what our audience wants.
With that in mind, focus on making a real mark on your company's content marketing before 2019 is out.