"I found some of my readers were obsessing over getting perfectly accurate CAC-LTV figures before they had a repeatable sales processes, so the data they had was completely meaningless…"
In the world of SaaS, this guest needs no introduction. But it would be strange to not give one, so here goes…
David Skok (@bostonVC) is a former entrepreneur turned VC, who founded four companies before he turned his focus to investing. He's now General Partner at Matrix Partners.
"When you feel like you've got this repeatability and the playbook is working consistently, that's really one of the key elements."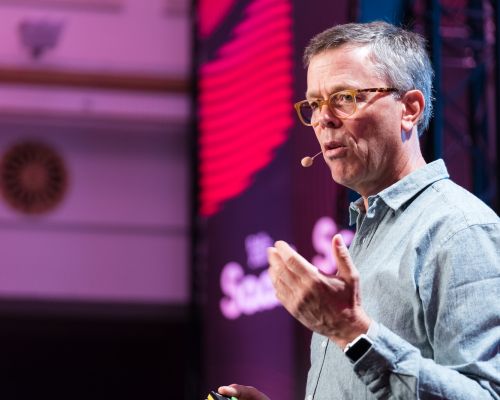 David was thinking about SaaS metrics before I was even starting out on my career. His industry-defining post, SaaS Metrics 2.0 is the go-to reference for entrepreneurs and VCs alike, and serves as a guiding light for anyone who has a need to understand the principles and measurements behind a SaaS business.
This conversation was recorded at this year's SaaStock conference in Dublin, where I sat down with David in the SaaStock podcasting studio. We discussed a lot, including:
The stages that startups go through (and which metrics matter at each stage)
Mistakes that businesses make at each stage, and how it's possible to fail by doing things too soon
How to identify which phase of growth you're at based on your data
How founders need to scale the sales process and craft a repeatable model
What good productivity levels in sales really looks like
When to focus on pricing and getting to negative churn
How David invented the concept of negative churn with Hubspot
In addition to this, David broke the news that he'll be working on a SaaS Metrics 3.0 blog post in the near future!
I hope you enjoy this conversation as much as I did. Listen to the full discussion below.
---