So we have our first big subscription box business exit. Huge congratulations to the Dollar Shave Club team, who have no doubt been on an absolute rollercoaster since launching in 2011.
Before subscription box entrepreneurs across the world rejoice and start pitching themselves for a sale, it's worth sitting down and looking at some of the components of the Dollar Shave Club product and business, that no doubt contributed to the formula that led to their success.
Create original products that solve a real problem
The first thing that's important to remember here is that Dollar Shave Club is not a simple "source and sell" subscription box. They're solving a real problem with their own original products.
Attacking many of the "novelty" features often marketed in other consumer razors nowadays, the product is built on a foundation of simple, get-the-job-done quality. This, to the consumer, is a refreshing change.
"Do you think your razor needs a vibrating handle, a flashlight, a back scratcher and 10 blades?! Your handsome-ass grandfather had one blade. And polio."
In sticking to this formula whilst maintaining a narrow focus on solving the problem, Dollar Shave Club has grown to more than 1.7M subscribers, with exponentially-growing revenue and a forecast of $200M in sales this year, according to Unilever.
Bring content marketing expertise from the start
The above video now has 22 million views. twenty two million.
CEO Michael Dubin comes from a background of heavy-hitting marketing and creative work. Having worked on branded content for companies like Nike and Gatorade, he's no stranger to strong branding and messaging for consumer products. Add to that some performing arts education at the renowned Upright Citizens Brigade in New York and you can see where the ingredients for such viral videos as the one above come from.
But it's not just Michael's inherent talent that drives DSC's presence. From the beginning, the team has taken a strategic approach to content marketing and social media that leads to world-beating levels of engagement online:
They publish different content across each social channel, catered to the audience and constraints of each one. To get the full DSC experience, you really have to follow them everywhere!
They engage with followers across all social channels, whether customer service related or simple banter.
They use real team members in content to give the company a friendly face.
Build launch hype & exclusivity
12,000 people signed up for Dollar Shave Club during the 48-hour launch period after the above video went live. This was not achieved by chance.
Interestingly, founder Mike Dubin doesn't like the term "Subscription Business", and instead refers to the company as a "Membership Business". This is reinforced by the word "club" in the company name. The effect of this is that subscribers feel part of something personal — almost a movement. "Do you want to be in my club?"
Leverage the subscription model in a vertical that makes sense
Shaving is an activity that most people do, on a regular basis, fairly predictably. Because of this, it's a prime candidate for the application of a subscription model. As a consumer I can easily calculate how much I'll spend each month on blades, and how much I could save with a subscription. Furthermore, it takes away the trouble of having to remember to buy new ones at the right time (or keep a huge stock of them). It's convenient.
The other thing DSC does expertly is offer flexibility through 3 different subscriptions, varying in price: Good, better, best.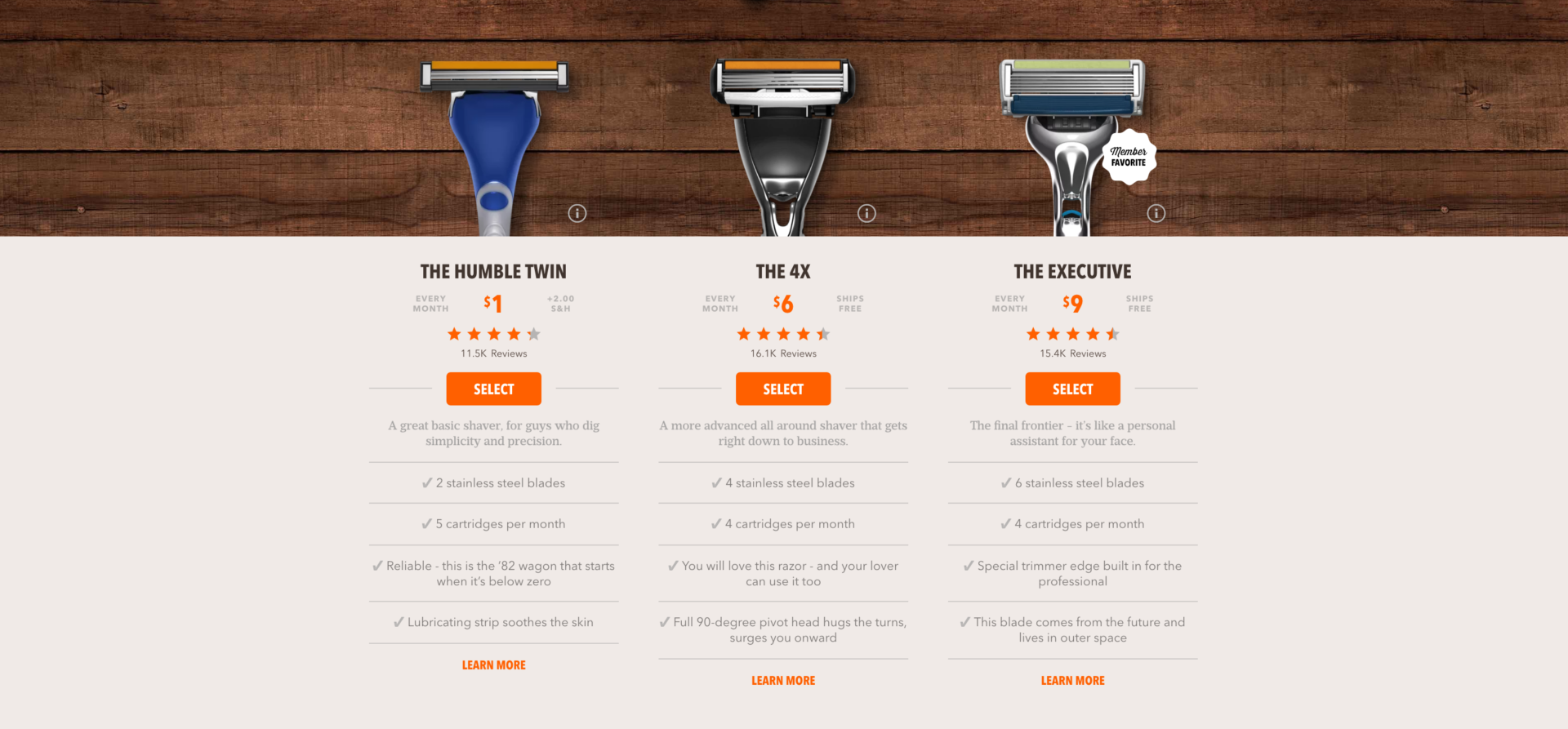 Invest heavily in engineering talent
Much of the high-speed growth of Dollar Shave Club is enabled by a foundation of strong tech talent. Where incumbents in the industry may rely on large-scale enterprise software to run their business, the engineering team at DSC built much of the backend systems in-house, after the early days of trying to run subscriptions on a platform which didn't support subscription (Magento). According to an interview for ZDNet, the initial e-commerce platform was built in just 3 months, and was then scaled to different areas of the business — CRM, order fulfilment, marketing automation, and more.
The engineering team also leveraged Amazon AWS to scale its platform to handle the influx of traffic caused by their Superbowl ad in 2015.
"From a customer point of view, the marketing differentiates us… But there's also the fact that we have the technology to make all of this work. What we are doing with data collection, data science, and with operations — all of this has to come together. It really boils down to the core technology, because that makes it possible."

– Kevin Datoo, COO of Dollar Shave Club
Add some mojo (no, really)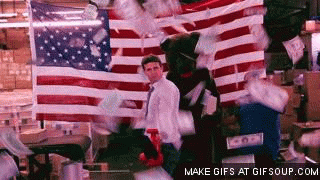 Probably the most important ingredient to Dollar Shave Club's success is the hardest to break down (and certainly the hardest to emulate). It's a little bit of branding, a bit of personality, definitely some genius marketing. But there's also a "secret sauce" that makes the company what it is. They've defined their identity and communicated it to the wider world, in a way that's unique to them.