Learn how DroneDeploy uses industry data with ChartMogul to quickly make business decisions selling to a multitude of dynamic industries.
A farmer in the field trying to understand what's happening with his crops.
A construction worker trying to check progress on his job site or make design plans and track them against progress.
An Insurance inspector tasked with assessing damage to a site such as from a natural disaster.
What do all of these scenarios have in common?
They can all benefit from aerial data.
---
DroneDeploy serves all of the above industries and more. The company has played a central part in making drones and advanced drone technology accessible to businesses in need of aerial data. In many ways, the massively-varied list above is symptomatic of the drone industry radical explosion in availability of low cost technology.
After Hurricane Harvey and the subsequent flooding in Houston, DroneDeploy began working with drone operators on the ground to help assess damage. Speeding up this process is critical in getting insurance payouts moving and getting people back into their homes. When it comes to doing meaningful work, it doesn't get much more compelling than that.
I paid them a visit in their San Francisco headquarters to chat to Devon Tackels (marketing) and Kevin Charette (operations), to understand how a SaaS company serving such a diverse customer base is able to make decisions and maintain focus.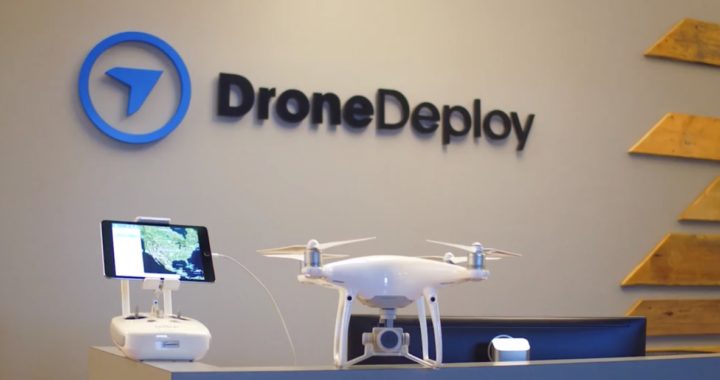 About DroneDeploy
DroneDeploy is the leading cloud software platform for commercial drones. While relatively inexpensive drone hardware is making the technology available to businesses everywhere, DroneDeploy's mission is to make aerial data from such technology accessible for everyone.
It's really a combination of the ease and low cost of capturing aerial data, plus the advance in capability for analyzing it that's driving the core of DroneDeploy's mission. Drones, and the data they capture, are enabling big leaps in land assessment from the air — whether for agricultural analysis, disaster assessment, construction site evaluation, you name it. This technology allows businesses to do more in an automated fashion, with less risk and lower cost.
Founded by Mike Winn, Jono Millin and Nicholas Pilkington in 2013, DroneDeploy was born out of an effort to help catch illegal poachers in South Africa. In 2013 consumer drone technology was just starting to take off.
Kevin and Devon explained some of the challenges in running a drone operation back then:
"It was extremely difficult and expensive to do aerial photography and mapping. You'd have to create an entire ground station with PCs in the field, antennas that were entirely self-built. Also there was no software to easily manage all of this tech."
Things have changed over the past few years, thanks to advancements in battery technology, mobile computing power and manufacturing.
"Today, you can go to Best Buy and buy a DJI Phantom 4, which is one of the most powerful drones out there. We are the software platform of choice for some of the leading drone products in the world."
The company attracts a lot of aeronautical engineers, helicopter pilots, plane pilots and aerial photography people. In general, most employees have an underlying interest in drones. Some employees also moved to the company from Geographic Information Systems (GIS) and map making industries.
Moving drones to the cloud
SaaS was a clear choice from the get-go with DroneDeploy — the founders knew that much of the value in such technology would lie in a cloud-based solution capable of processing, manipulating and analyzing aerial data on a larger scale than was possible before.
"What differentiates us from other drone software solutions is our cloud-based approach — we do everything in the cloud. One of the cool things about this is that we have insight into the kind of applications people are using our software for and what types of problems they have."
Today, DroneDeploy manages the end-to-end process of obtaining and using aerial data. Its software:
Controls the drones autonomously, allowing pilots to plan and schedule flights covering areas of interest
Handles all data capture for each flight and uploads results to the cloud
Stitches captured images into high-resolution 2D or 3D maps
Analyzes captured data with proprietary algorithms capable of determining aspects like crop health from an image
Integrates data with industry platforms
The product offers three paid plans (Pro, Business, Enterprise) ranging from $99 per month to custom pricing for large-volume enterprise clients.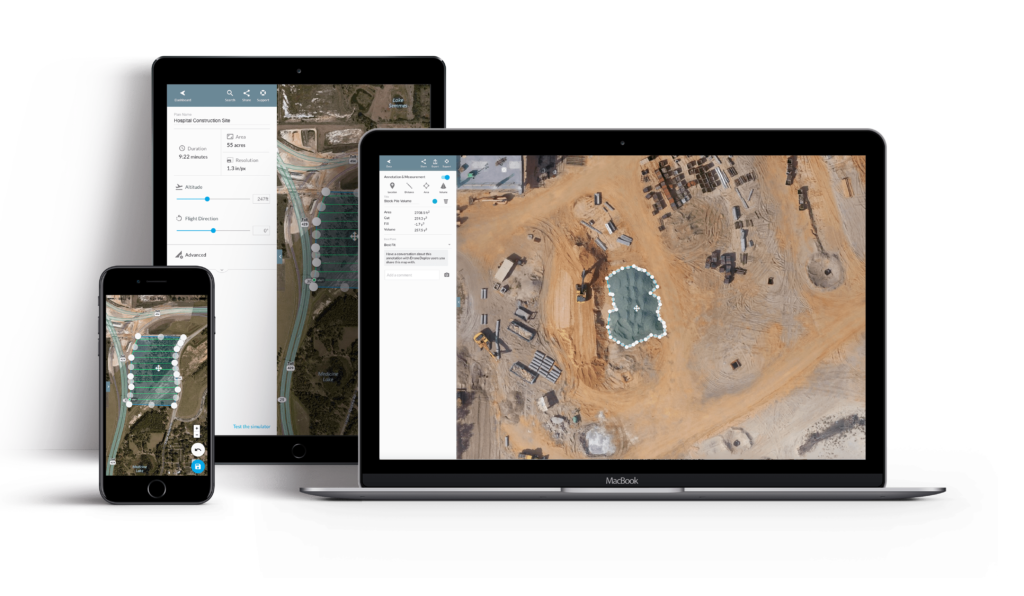 How DroneDeploy uses ChartMogul
The team has been using ChartMogul to measure revenue for most of their existence. I was keen to understand what kind of decisions are made based on ChartMogul's insights.
"ChartMogul was pretty much the first visualization tool we had. We integrate our Stripe payment gateway with Chargify, and that actually pushes to ChartMogul. There is a visualization piece to Chargify, but we have the source of truth be ChartMogul. Any enterprise deals we manually push into ChartMogul right now, because of how variable that pricing can be."
A pivotal part of DroneDeploy's analytics setup involves pushing firmographic data to ChartMogul from their marketing platform, using the ChartMogul API. This adds industry-specific information like business category and number of employees to existing customers in ChartMogul.
Flexible analysis for a fast-paced industry
One big impression I took away from my visit to DroneDeploy was the sense that the team is acutely aware of how quickly their industry is changing, and their need to adapt to that change. The company is constantly assessing the business success of different industries.
"It drives a new investigation into what's going on. If revenue is down for this industry, is that because lead volume has been lower? Then we'll talk to marketing and try to get more of those leads. We know if an industry is a good industry for use because of lower churn, higher ASP [average sale price] — so we want more of that."
It seems like a new use case for drone technology and cheap aerial data could pop up at any time, and with robust data on how each industry is performing within ChartMogul, the team is able to adapt, pivot and adjust their strategy from one day to the next.
Reports from ChartMogul are pushed around the business to relevant stakeholders and communicated to the wider team in regular updates:
"Since all the data is housed in ChartMogul, I'm able to say all this revenue is coming from agriculture for example, and push that into a report that I hand that CEO every month."
Building for the future
It's clear to see that the team at DroneDeploy are all passionate about the problems they're solving. Whether it's helping Oceans Unmanned discover lost shipwrecks or archaeologists in South America rushing to digitize archeological sites at risk of destruction from flooding. It's hard not to get excited about the possibilities.
As Kevin and Devon explained, they're well aware of how much more work is needed before drone technology reaches its full potential. Today, the team is hard at work building AI-based algorithms for counting the number of trees in aerial data and automating more of the process around data capture as operations scale up:
"One trend we're seeing is companies going from having one person with a drone to whole fleets of operators. We expect to see a significant increase in the size of these operations."
What's also clear is that data analysis using SaaS metrics will remain core to their decision making — and putting that at the center of their business will drive smart decisions for the years to come.