Rahulan Sivalingam shares how the team at Frontify uses ChartMogul to inform decision-making and to drive action. Our favorite part of this story? They've been using ChartMogul to help propel 3+ years of growth — from fewer than 10 employees to over 80 across 3 countries.
Frontify is an all-in-one brand management platform, enriching brands with consistency and clarity.
Our centralized solution is where internal and external stakeholders collaborate to build and promote their brand. All users — regardless of discipline or geographic location — can access and contribute to the relevant digital assets, patterns, and guidelines. The effect? Simple, crisp, unified branding.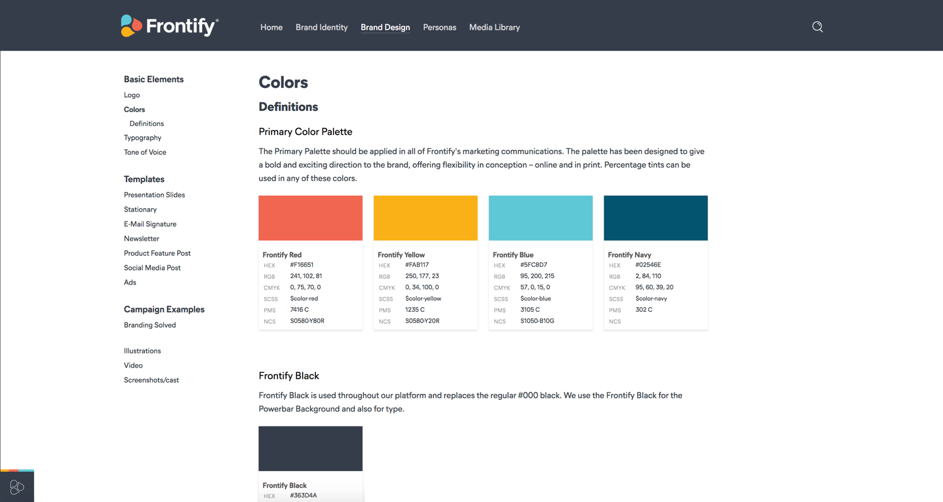 Since our start in 2013, we've grown rapidly. We serve businesses of all sizes, from early-stage startups to well-known agencies and global enterprises like Lufthansa and Vodafone.
As we expand to new markets, it's increasingly important that we keep a pulse on revenue analytics and customer trends. At Frontify, nearly every team uses ChartMogul to glean specific metrics and to drive behavior.
The flexibility and scalability a SaaS startup needs
We use ChartMogul to track important KPIs and measure success. As a global SaaS business, we focus on growing the company by securing new customers all over the world. ChartMogul helps us answer questions about our revenue streams — whether we want to know about the performance of the different plans we offer or how we're performing in different markets.
With ChartMogul, team leads track SaaS-specific metrics like MRR, upsell, churn, downgrades, and growth over time. Because we observe all of these metrics on at least a daily basis, we don't lose sight of our performance and we're always basing strategic decisions on hard data.
Another benefit of ChartMogul is the scalability of the subscription analytics solution. We've been using it for three years now. During that time, we've experienced extensive growth — from fewer than 10 employees to over 80 across 3 countries.
ChartMogul empowered our organization right from the start and has stayed relevant ever since. It's impressive how well ChartMogul has scaled with the business.
In short, we love the way the app works and looks — it's become a natural way of life for us and is completely incorporated into our daily ecosystem.
From reporting to action
ChartMogul provides significant value beyond reporting and company oversight. It's also used on a team level to drive behavior — in marketing, sales, customer success, and finance. Take our sales team, for example. With ChartMogul's Target feature, we're able to align the whole team to the defined goals and KPIs.
Since our business is very much global, we've split our sales team into smaller groups, each to assist a different market. ChartMogul helps us to see customer data through different markets and industries. We can also build our future strategy based on what's working and what we're learning. Sales team leads can simply look at the biggest customers in each market and industry, and tailor outreach to similar organizations that might be interested in Frontify.
Because we've been using ChartMogul for several years now, we can see critical seasonal factors to add context and plan appropriately. This helps put our performance in the right light and adjust as necessary.
---
See why companies like Frontify rely on ChartMogul to track, analyze and manage their revenue data. Start your 14-day free trial today.