You can build real-time, interactive, beautiful, shareable, embeddable and downloadable infographics using more than 30 chart types, text objects, videos, images and maps. The infographics and charts are quick to use, fast to share, and easy on eye.
Infogr.am's customers range from small businesses to global organizations, and they've received multiple awards during their short but fast-paced history.
Infogr.am provides services through a freemium subscription model, where in order to access some of the more flexible features – like downloading infographics, real-time data, or removing the Infogr.am branding (and replacing it with the customer's own) – customers need to subscribe to a paid service, that is billed monthly or annually.
Over a million users requires something more sophisticated than Excel spreadsheets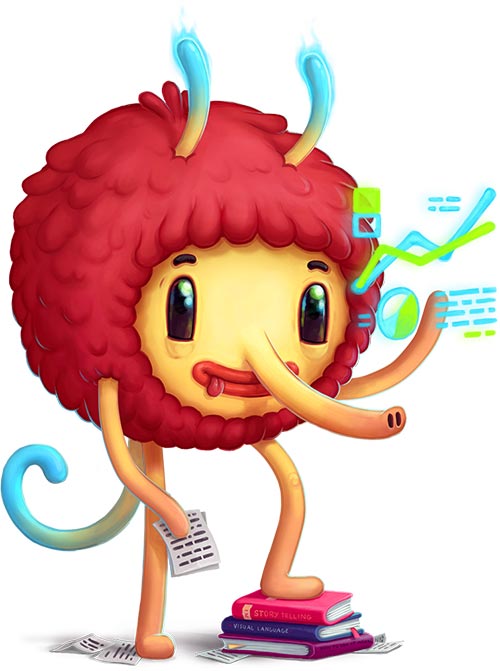 Before ChartMogul, Infogr.am used Excel dashboards, generated on monthly basis from exported data from payment systems.
Once they hit over a million users, many of them paying customers, Excel was no longer sufficient: Infogr.am was struggling to identify any problem areas (including retention/churn issues) or to measure the success of their marketing, sales or product development activities.
That lack of insight was challenging and frustrating Infogr.am: not only it was making it hard to run their business, it was not allowing them to provide their customers with the level of service they were looking for – which is an anathema for them.
ChartMogul offers immediate benefits
While researching how to tackle this huge challenge, they found ChartMogul:
ChartMogul removes the pain from calculating and understanding a company's recurring revenue. It does this by providing – through 1-click integrations into the subscription billing platforms – beautifully simple subscription analytics with little to no configuration.
"It was fast and easy implementation", explains Lauris Lietavietis, Head of Sales at Infogr.am.
It provides exactly the kind of analytics Infogr.am was looking for: Monthly Recurring Revenue (MRR), MRR Churn Rate, Customer Retention, MRR Retention and Customer Lifetime Value, all with multi-currency and geo-mapping (a crucial capability given Infogr.am's global focus).
It adds an extra sophisticated layer of intelligence by offering Cohort Analysis: observing what happens to a group of customers that joined in a particular time period.
As Lauris puts it: "We are able to get real time view on the essential revenue and subscription metrics. We can identify and adjust any problem areas much faster. So we are able to identify immediately, when our marketing, sales, product development activities succeed. We save time on manually pulling out the data and updating Excel dashboards."
ChartMogul changes your routine – for the better
Lauris also explains that they now use ChartMogul on a daily basis as a routine to know exactly where they are and how they are approaching towards milestones they have set for themselves.
He adds that he now recommends ChartMogul to other subscription businesses, because every SaaS company absolutely needs to track these metrics – and ChartMogul is a great solution to do it fast, effectively and consistently. In Lauris' words: "It saves time and eliminates interpretations or human errors."
Armed with full insight and visibility into their subscription customers, Infogr.am can now confidently focus on what they do best: making and keeping their customers happy.