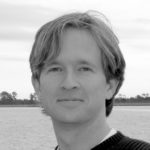 Joe Floyd, a veteran software creator, started InsureSign, the fastest, simplest and most secure way to get documents signed electronically. InsureSign is trusted by tens of thousands of users across North America.

Thanks to Joe and the InsureSign team for sharing their approach to using ChartMogul!
---
For its first six years, the e-signature startup I founded, InsureSign, used only inbound sales efforts. By early 2018, we had tens of thousands of users, and it was clearly time to bring on an outbound sales team. We recruited two new sales reps, constructed a strategy, and gave them the keys to castle.
But now, how could we keep tabs on their progress?
To evaluate and reward our new sales team, we needed a simple way to keep track of their results… without adding a lot of oversight requirements. We've operated on a lean-and-mean structure for years, and I hesitated to make our organized system more complicated.
After looking at our options, we decided to use a tool we already had in place for metrics: Chartmogul.
We had been using Chartmogul for a while to track churn, ARR, LTV, etc.—all of those great numbers that make SaaS so much fun when they are heading in the right direction. After delving into the software options available to us, we quickly realized we could use Chartmogul for tracking sales as well.
Our ChartMogul setup
"Lifetime Value? Discounts on that cohort? Average time to close? Click, click, click. Done."
Chartmogul connects directly to our billing system, Chargify. All revenue shows up in Chargify, and by extension, shows up in Chartmogul.
By tagging individual customers with the name of the sales rep that brought in the business, we can determine exactly how many dollars (down to the penny) came into the company for 1) any rep, 2) for any period of time, and 3) based on practically any parameter. All this without exporting from one tool to another, or any complicated integrations.
Most importantly—there's no manual revenue recognition and double-entry.
For example, say I wanted to find deals secured by our sales rep Jessica in October, on our "Pro" plan, with an annual billing cycle. I'd simply apply those filters and receive an instant answer. What is the churn rate on those deals? Click, click. There it is.
Lifetime Value? Discounts on that cohort? Average time to close? Click, click, click. Done.
Our e-signature platform is growing rapidly, and our customer base and sales efforts are becoming more complex. Tying our sales efforts metrics to our bottom-line revenue metrics will be invaluable moving forward. It quickly tells us what is and what isn't working.
Going deeper with customer metadata
We are also beginning to include more detailed information as well, such as tags that show not only the sales representative, but also the channel that they obtained the lead from, industry vertical they were prospecting, and more. We started out catering exclusively to the insurance industry, but our scope is rapidly growing. As we begin to gain more customers in financial services, healthcare, legal, and other areas, this data is essential.
Using Chartmogul for our revenue attribution helped us solve the initial problem of tracking rep performance, but it will become a more important part of our sales and revenue analytics moving forward.
As I think a lot of entrepreneurs have found: the fewer moving parts, the better. Finding a new use for a software we already know and love—Chartmogul—keeps us functioning with less overhead and less wasted time.