---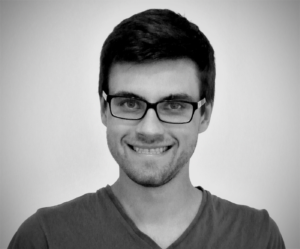 This week we have a guest post from Greg Pietruszynski, CEO & co-founder at Growbots – A. I. for Sales.  Greg Founded 3 companies in China & Europe before Growbots, and is responsible for more than 200 web and mobile apps. He's also an automation freak & growth geek.
Follow Greg on Twitter or check out the Growbots blog for more great sales-focused resources.
---
Let's start with the statement that response rate is the only metric that matters. Open rate is a vanity metric. Why? Because cold email campaigns have a set of different rules to marketing email campaigns. In marketing email, you can't send a follow-up; a response isn't what is required.
Open rate is definitely worth watching, as it allows scope for improvements in subjects and time of sending, but it's not the most important thing. Every time the Growbots team achieves a poor open rate (less than 40%), we wait two days, and then send a follow-up. Do you know why? Because follow-ups in sales emails receive between 20% and 30% higher open rates.
Response rate and conversion from demo to deal are the numbers you should outperform. So the right question to ask now is "how do we achieve high response rates?"
There's a sort of recipe for that, but before describing it, let me introduce you to AQC metrics. As the Close.io team explains (http://blog.close.io/which-sales-metrics), AQC is a simple and easy way to control metrics. Behind this acronym stand Activity, Quality and Conversion. These three things will help you to track your performance and identify bottlenecks, and point you in the right direction. Here's an example of a cold email campaign:
Action: How many cold emails did you send?
Quality: How many emails reached their destination (deliverability) and were opened?
Conversion: How many responses did you get?
It's probably the simplest spreadsheet you can get.
So how do we achieve high response rates? I've prepared a step-by-step guide for you:
1. Subject
This is always the tricky part.
Write it as last, so it matches the body.
Keep it short and avoid capital letters (it's not a discount from your favourite shop). Maintain a conversational style in your message – do you write to your colleagues with subjects in capital letters? I bet you don't.
Try not to personalize, because nowadays this is the domain of spammers and Google could treat you like one. Also, if you think about it, you'll realise that a lot of cold emails include this name + company personalization scheme. It's a kind of red flag. Nevertheless, it's worth testing this: "Hey <name>". It may work. In one of our campaigns, we tested a subject with a company name in it and the exact same subject without a company name. What we got was 38% OR in the campaign with the company name, and 16% OR in campaign without the company name. Easy choice in that particular case!
Don't cheat – that's why I'm suggesting coming up with the subject at the end. As soon as recipients discover that the subject was a mock-up and doesn't relate to the content of the email, they'll not only lose interest, but also will be annoyed, and that's a short track to the "mark as spam" button. But there's one thing you should test: "Quick question/feedback". Such a subject very often has a high open rate and is vague enough to match your email's content.
What do you measure in subjects? Open rate. Subject and preview have the biggest impact on open rates.
2. Perfect Timing
In marketing emails, you basically pick few slots and test which performs the best. In sales emails, the trick is to observe behaviour and make assumptions for your targets. I don't want to create any rules, because it's really a very specific field, and the best thing you can do is to test it yourself. Generally speaking, what we've observed is as follows:
Emails sent in the morning (7 a.m.–9 a.m. local time) perform very well.
Sending emails during lunch, as well as slightly before and after, it is a waste of time.
People tend to tidy up loose ends before going home, so they check their inboxes before leaving work. So if your email has a CTA which prospects could perform in less than five minutes, there's a chance they will do this on the spot. For that, you should try sending a message in the late afternoon: 6 p.m.–8 p.m.
When approaching C-level, it's a good idea to try something non-standard, such as emailing them on Sunday! It may work in the case of higher positions, because they often unload their inboxes ready for Monday morning.
What to measure in timing? Time, obviously: a 24-hour performance graph will be useful here. Most tools provide such a feature.

3. Content + Structure 
Once more, response rate is something you should focus on. It tells you how attractive your copy was and how convincing your CTA was. After that, it's time to compare this metric with response rate and identify the effectiveness of your flow. When it comes to the content and structure of an email, personalization of the first sentence is a smart move.
This is especially when you are addressing a problem they are experiencing on a particular job position. Another useful hack is mentioning a few of their customers or mutual friends and telling them what they love about your product. Such "social proof" increases CTR. What's really a bad idea is writing who you are: "Hi, I'm Greg from Growbots". Just don't.
What do you measure? Response rate. CTA has a strong influence on it, but keep in mind that benefits and social proof are your leverage. Convince people that it's worth investing their time.
4. Follow-ups
Here's the big news: you have to send 7–8 follow-ups to be completely sure the prospect is not interested. Unless you send 7–8 follow-ups, you simply will not get your full potential response rate.
If you want to get as many responses as possible, you should be persistent. Until no one will tell you to stop contact them you are good to go. Additionally, try to change an email subject 2–3 times: each time you make a change gives you an extra chance of getting someone interested. After sending four emails , the chance of getting a response in the same thread is almost zero. So, as I mentioned before, follow-ups in sales emails receive up to 30% higher open rates than first emails. But follow-up metrics don't differ that much from the first email. Open rate is important if you send a follow-up in a new thread. Still, click-through rate could be difficult to control, because part of the follow-ups don't include a link. So, in the case of follow-ups, the number of sent messages is something you should probably pay attention to.
Finally, I would like to give you a mini case study. At Growbots, we've generated a 75% response rate after the first email. Twitter helped.
So how did we generate a 75% response rate after the first email using Twitter + email?
This technique is based on the idea of warming up your leads before emailing them. We started with Twitter. Make a secret list of your ideal customers and track their tweets. Retweet and comment – try to create interaction. The main purpose of this task is to create a foothold which you can mention later in your email. So, when you're ready, write an email, but this can't be a poor email built using your standard pitch template. This is the email which served us well for a very long time and brought awesome results:
---
I'm Greg (@pietruszynski) from Growbots. We have been tweeting about the article you shared: 'The power of personalization'. I did some research and saw that you may be responsible for lead generation at XYZ, so I decided to get in touch.
At Growbots, we've automated lead generation, email communication and CRM integration. Lead generation is the biggest growth challenge for 60% of companies, and you are in charge of it, so I thought we might exchange some war stories on the topic?
Growbots software will automatically find great-fit companies, contact the right decision-makers and generate warm leads for your sales team. We have the best matching algorithm on the market – 15 lead-qualification criteria and the lowest email bounce rate (less than 1%). Would you be up for doing a quick brainstorm about your lead generation methods? A 15-minute call should be enough.
---
This email represents the attitude. In the first paragraph we refer to an article shared on Twitter (that's why it's important to engage there for real). In the second paragraph we underline the connection (shared niche or market, or even an event you both attended or a group on LinkedIn you both belong to), and in the last paragraph we give a benefit, a social proof and a clear CTA.
Thanks to engagement on Twitter and later presenting it in the first few lines of a message, we've experienced 75% response rate to the first outbound email.
To wrap this up: response rate is the most important metric you encounter in cold-email campaigns. Use AQC metrics to keep things simple. Focus on things you can keep under control (subject, content and timing) to outperform response rate. Remember about perfect targeting, and start scaling when you find the sweet spot. Measure and improve!
About Greg Pietruszynski: CEO & co-founder at Growbots – A. I. for Sales. Founded 3 companies in China & Europe before Growbots. Responsible for more than 200 web and mobile apps. automation freak & growth geek.