Finance & Operations. Exciting, right?
The first thing that comes to mind when you think of a SaaS business?
Probably not.
Yet, people lie at the heart of every software company, so taking good care of them is imperative for every SaaS business that wants to succeed.
With just 2 dedicated people on the Finance and Ops team at ChartMogul, we have to be careful with our resources and make sure we don't get spread too thin.
For us the software we use is the keystone that allows us to scale what we do. In this post, I want to share with you our favorite tools and how they allow us to run ChartMogul better.
But before I get into that, here are a few details about our team.
The Finance & Operations Team at ChartMogul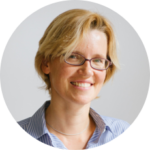 Olga is maybe the archetypal international ChartMogul employee — originally from Russia, she spent an exchange year in Berlin during her studies in Economics and Finance. After that, she supported multiple non-profits in the US on the finance side for multiple years before returning to Berlin. She's been with ChartMogul for almost a year now and has helped us a lot to improve & document our reporting and other processes.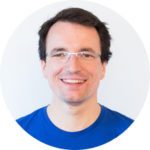 I (Martin) also felt the urge to return to Germany, but that's because it's home for me. After completing my studies in Industrial Engineering, I had a 3-year stint in the Middle East to gain practical exposure to the Finance side of things. While I enjoyed crunching the numbers, I realized I wasn't made for working in a corporate environment or living in the desert. So I returned to Europe in 2016 and joined ChartMogul in the same year. Since then I've been in charge of fast and accurate reporting, regulatory compliance, and all the other small things that make sure everyone else can do their job.
And now to the tools we use to give superpowers to our small team!
Excel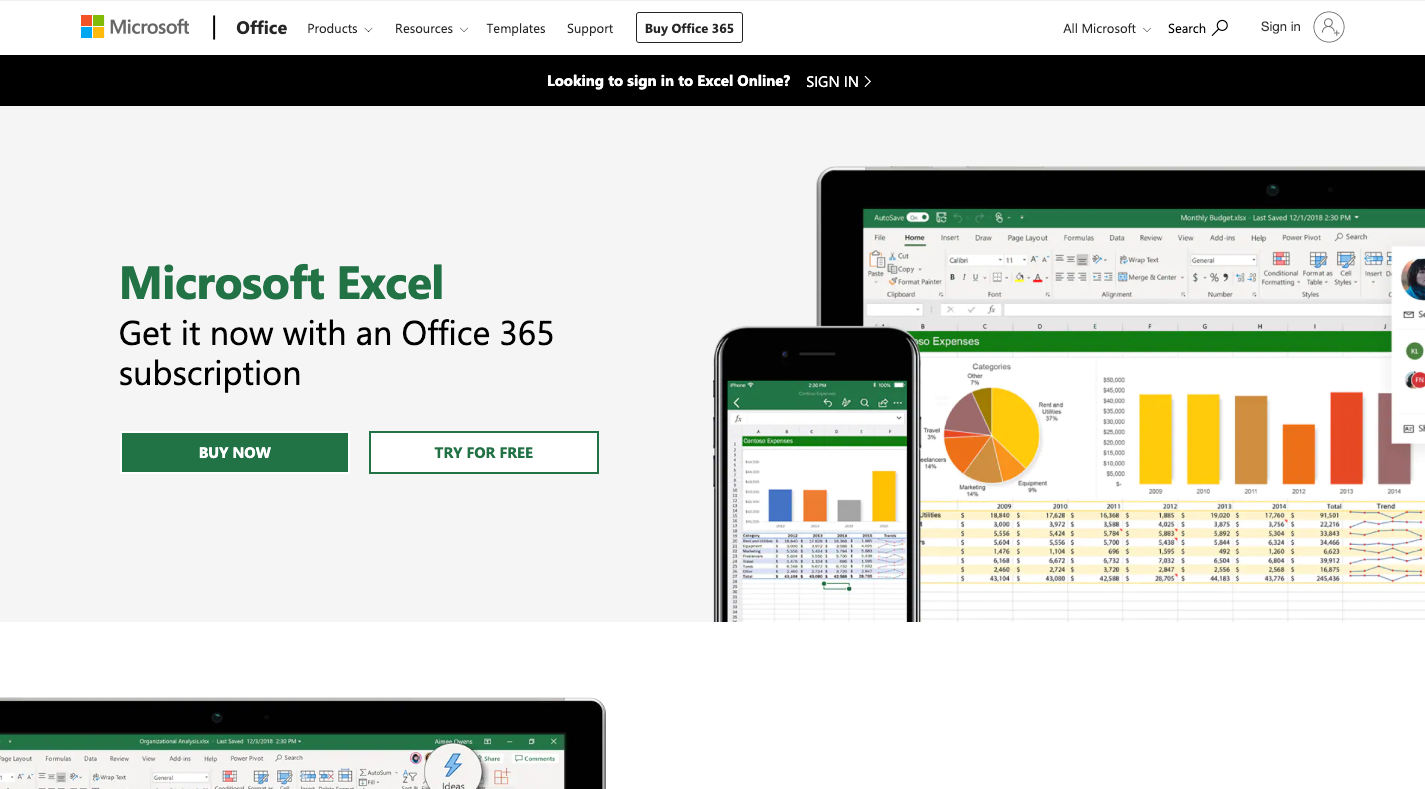 Excel is still the powerhouse in this category. Unsurprisingly, it is also at the top of my list. Finance teams all over the world use it for everything from A as in Attainment Reporting, to O as in OPEX Planning to Z as in … avoiding Zero-sum games, I guess?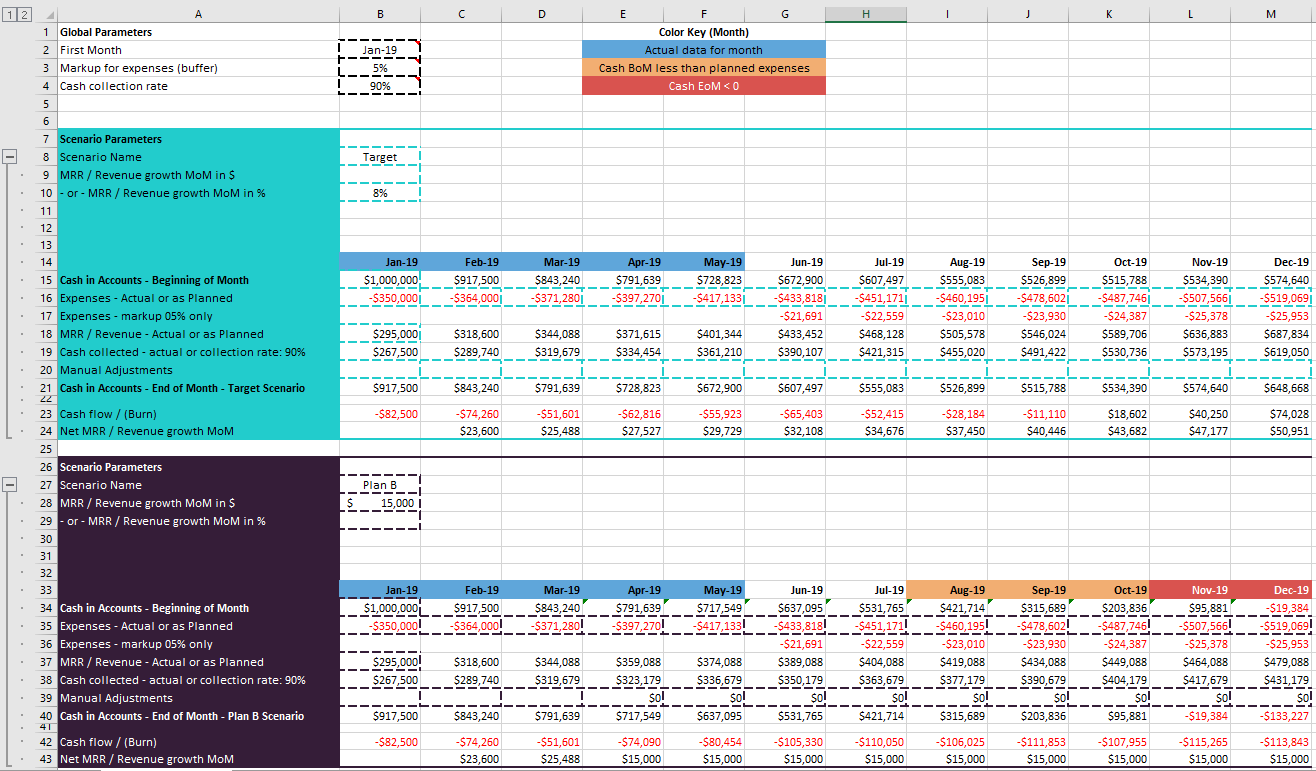 This is also true for us at ChartMogul. With its immense flexibility and power, Microsoft Excel is the draft horse of pretty much anything we do that deals with large amounts of numbers. PivotTables easily handle hundreds of thousands of lines to derive — often very specific — insight.
For our regular reports, we do have templates and macros prepared that help us stem the monthly workload. For everything else… there's ChartMogul.
ChartMogul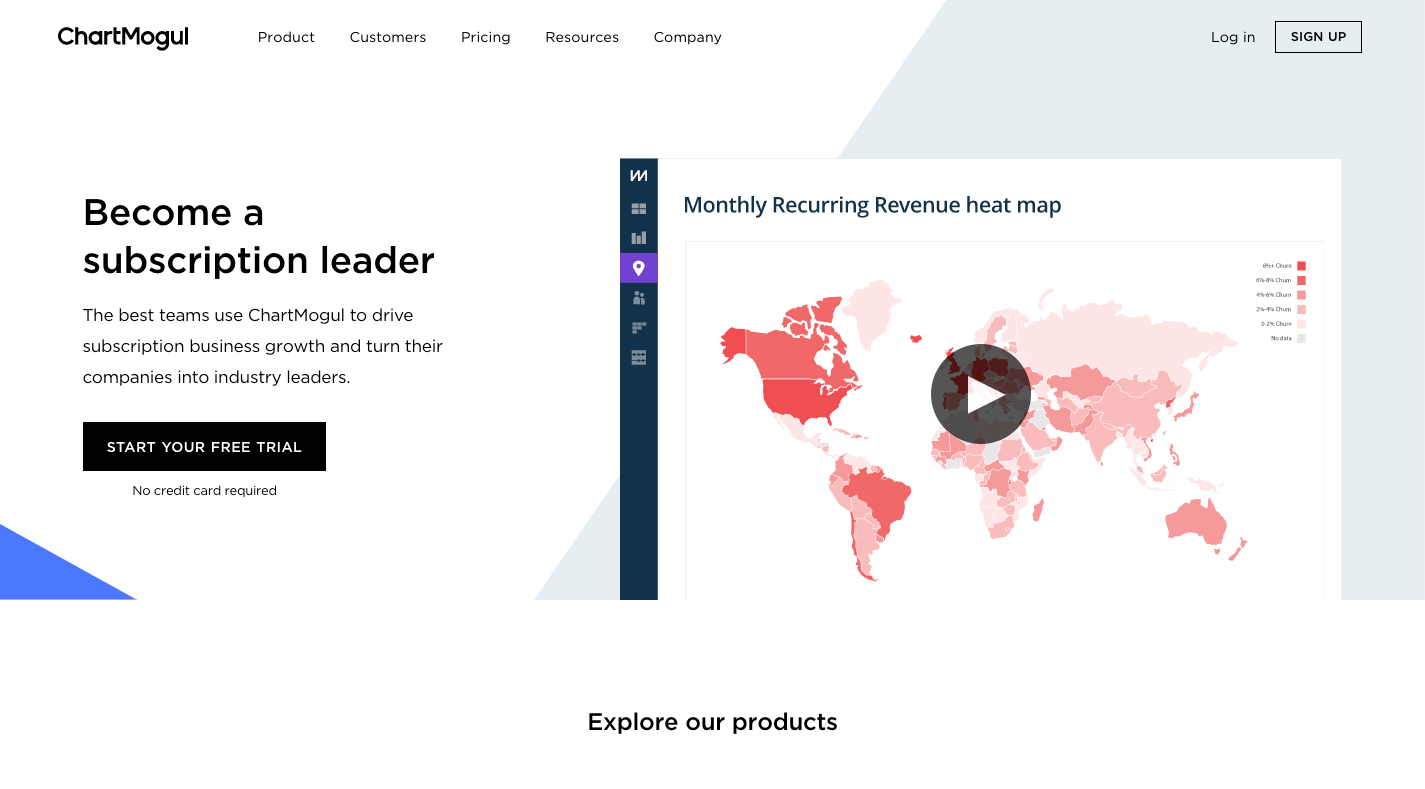 Of course, we're also using our own product! With all our revenue data captured in ChartMogul, the data it holds is the foundation for many of the reports our team produces regularly and on an ad-hoc basis.
At the very beginning of the month, we do high-level investor reporting. Not all the metrics covered in this report come from ChartMogul — there are better options to keep track of your OPEX, hiring plan, the engineering roadmap, etc. However, the core figures that every SaaS investor cares about come straight from our tool: How did our MRR develop and how do we track against the plan?
A bit later in the month, we prepare a revenue report for tax purposes. This is based not on MRR, but GAAP revenues. Its detailed export allows us to send separate lists for issued invoices, received payments and deferred revenue to our accountants.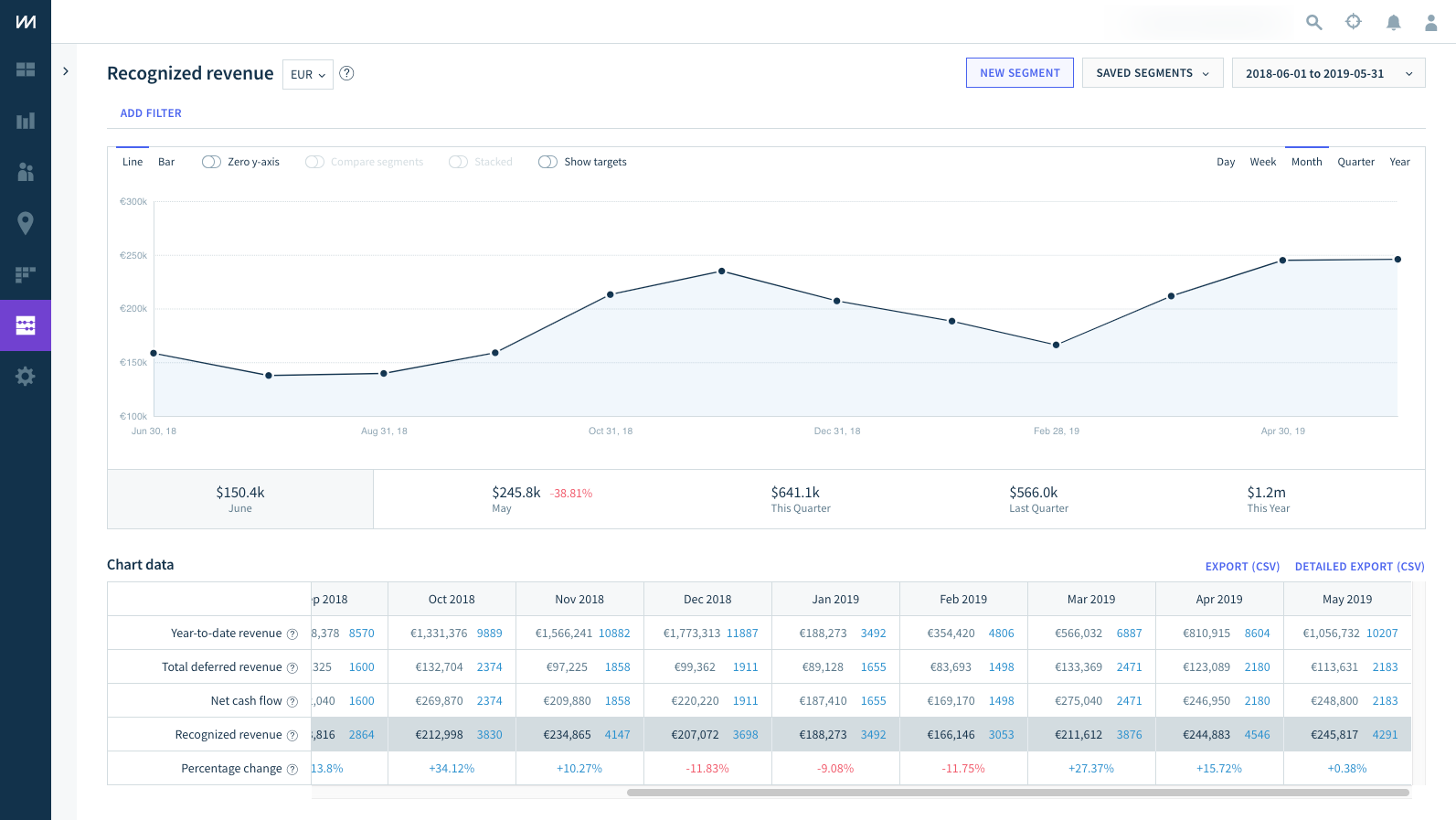 From the very same report, we derive our VAT reporting. As a business based in Europe, we need to differentiate between customers in our home country, those in the EU VAT area, and those in the rest of the world. Thanks to the filters available in ChartMogul, this is done easily.
Finally, when it comes time to do payroll, we prepare the sales attainment report for our account executives. We cannot get a ready-made report out of ChartMogul for that (yet) — our commission rules are a bit too specific for that. However, the combination of Zapier (which automatically assigns accounts in ChartMogul to account executives based on data from our CRM tool Close), detailed exports for MRR movements in any given month and existing customers, and a custom-made Excel template allow us to calculate everyone's achievement in a breeze.
---
These two tools were kind of expected given one is the foundation of every Finance team and the other is our own product. There are, however, also a few tools that you might not have heard of — but that have proven to be very valuable for us.
Spendesk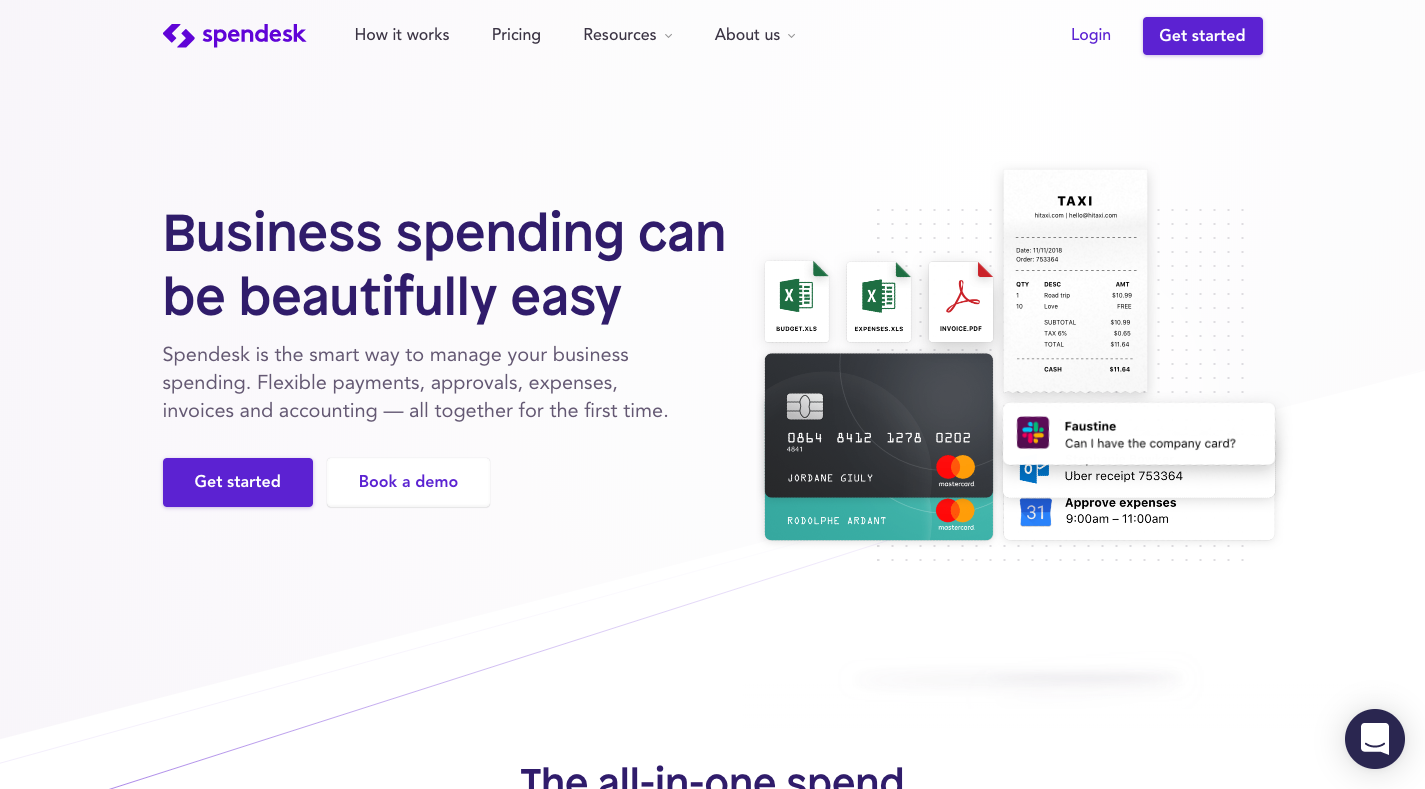 How many credit cards does your company have?
How many critical services are paid through the same card, that is also used for non-essential purposes that carry a higher risk of fraud?
How often did you have to update the credit card details in the 20+ SaaS solutions that you use?
How much time do you spend trying to find out who made that purchase on the credit card?
Unless you are already a quite mature company, the answers are probably: not enough, too many, too often, and too much. Spendesk is here to ease your pain.
There are two parts to it: We started with the digital-only part, with which you can generate virtual credit cards that are only used for a single transaction or subscription. Whoever needs to make a purchase just files a request that will go through a flexible approval flow and — once approved — lead to the creation of a prepaid MasterCard funded from your Spendesk wallet. This way, you don't need to share physical cards or use the same card for multiple services. Also, because each card is tied to a requester, you know who to hunt down if the receipt is missing (Spendesk actually does that itself already).
The second bit is physical prepaid cards that you can hand out to employees, especially those who travel often or otherwise regularly spend money offline. The workflow is similar — you can either assign a monthly budget (similar to a subscription) or the employee can request one-off top-ups. A mobile app prompts users to upload a photo of the receipt and automatically matches it to the corresponding transaction.
In both cases, you can easily track how much of the budget is used already and all subscription cards will be topped up at the beginning of the month from your Spendesk wallet — which you can fund through a bank transfer.
The best bit: Spendesk does support cards denominated in different currencies — so that we can generate USD cards, fund them with the Dollars that we get paid in, and save the FX fees along the way.
HelloSign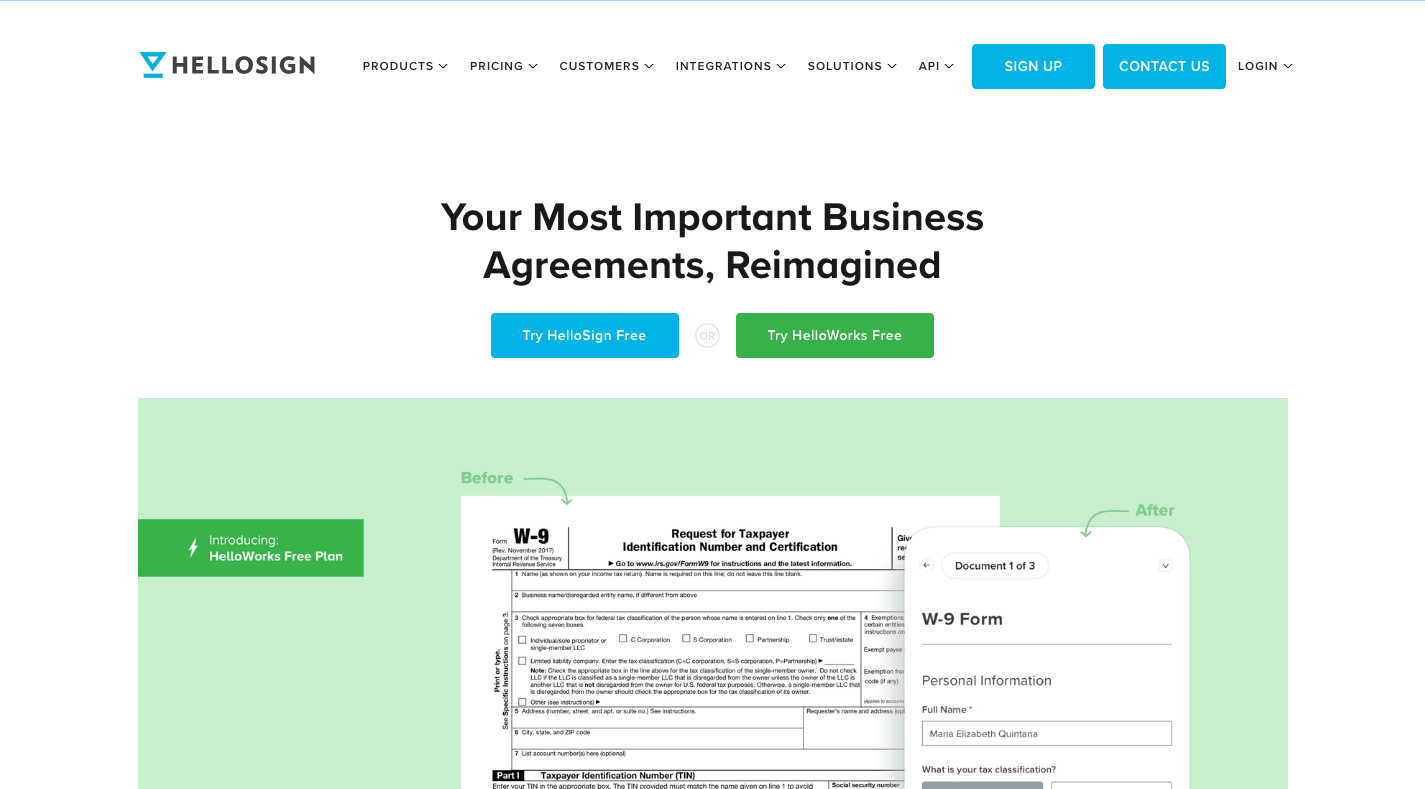 Not all the tools we use are about numbers though! Some are about letters, or whatever you call these illegible scribbles that some people use to conclude contracts.
HelloSign moves this solution into the digital world at a very affordable price and with a very user-friendly interface.
Most of our utilization falls into one of three use cases:
Employment & freelancer contracts: A fast process is crucial to hiring the best talent, and a great e-signing solution helps to speed up the signature process a lot. Keep in mind that some jurisdictions have limitations in place about what can be agreed without wet ink signatures.

Service Orders: What is true for hiring is just as true for the sales process. Bigger customers often want to negotiate specific terms — we accommodate this request by offering them to sign service orders. Once the terms are agreed, e-signing helps to formalize everything quickly so that the customer can get access to ChartMogul as soon as possible.

Data Protection Agreements and other templates: What I really like about HelloSign is its option to create templates for documents that are regularly signed by different parties but are essentially the same for everyone. Once you upload a document template and place the fields that the other party has to fill, you will be provided with a link that you can send directly to customers or employees. Whenever somebody signs a template, both of you will be provided with a copy of the executed agreement via email and HelloSign will also keep a copy for you.
TravelPerk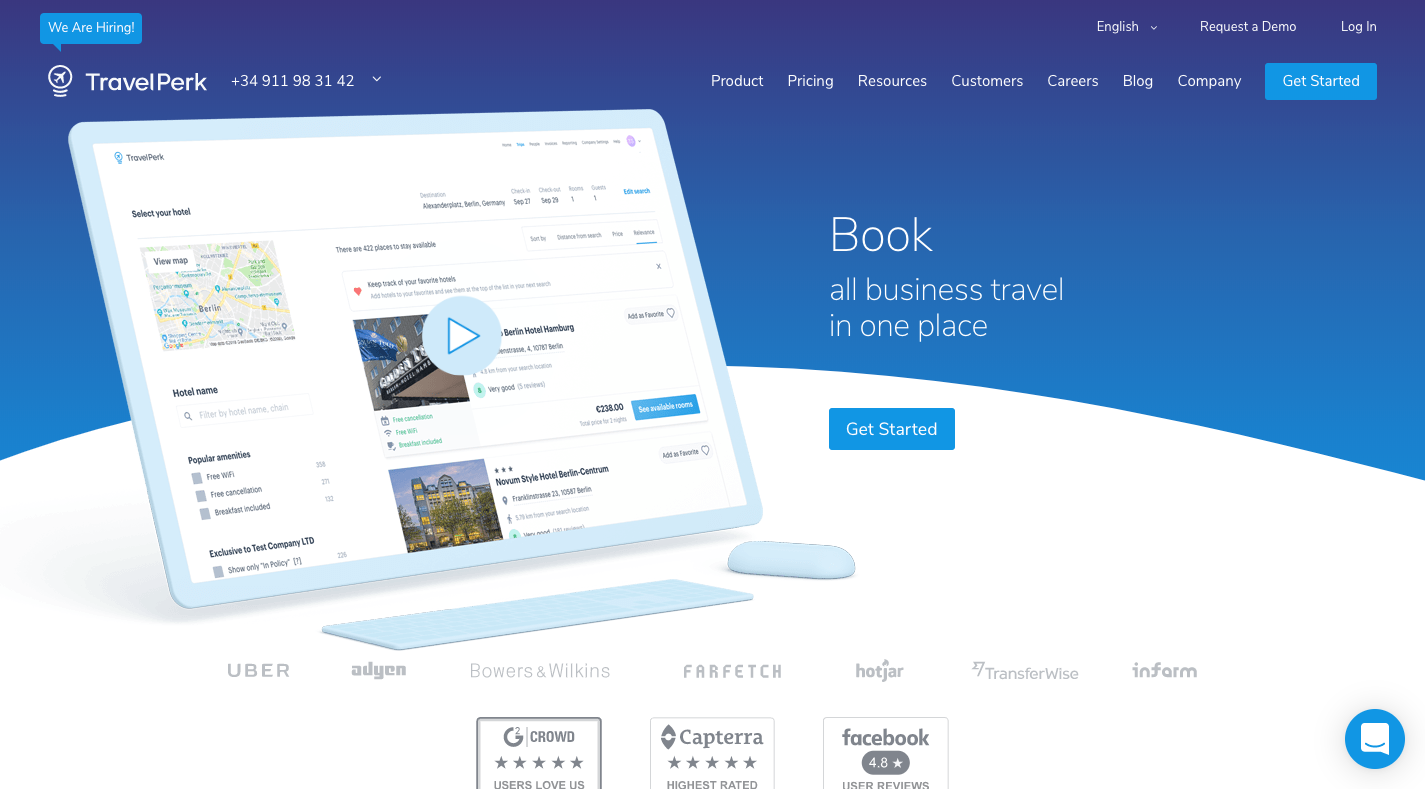 Another solution to enable our employees to self-service typical problems without giving up control is TravelPerk. As the name suggests, this is about business travel. While our employees do not travel that much, every now & then we do attend conferences or even host our own customer meetups.
While Spendesk makes sure you know who to bug for the invoice, TravelPerk makes it even easier by providing a central billing system that automatically sends the invoice to your accounting system. Here as well you can define flexible approval flows & travel policies that reduce interaction to a minimum.
This ensures that employees can book trains, flights, hotels, and even Airbnbs themselves, without the risk of travel spend overrunning the allocated budget.
Currently, hotel selection seems to be a bit limited in some cities. However, TravelPerk will allow you to book accommodation that you find with other providers through its platform, so that all spend can be found here.
Point9 & Alven Community
Finally, there is something that — while not being a software tool — makes our work life much easier. Both Point9 and Alven, our two biggest investors, maintain Slack groups in which their portfolio companies can swap ideas and get input from others that might have had a similar problem. Being able to get some quick free feedback is incredibly valuable, especially on such topics that we're not very familiar with ourselves — like which benefits are common in Canada vs. Germany, which external DPO other companies in Germany are using, or how to deal with certain HR topics.
Both companies also regularly host events. Because Alven is based in Paris attending those is more difficult. Both ChartMogul and Point9 are based in Berlin though, so I recently attended the Point9 Portfolio CFO Meetup in which we discussed our current challenges and recent learnings.
Scale your Finance & Ops department with the right tools
Using smart software tools is a great opportunity to empower nimble teams to support a great SaaS team.
The software and communities I shared above are what we use inside ChartMogul, but there are many more out there.
I'd be curious to hear about your favorite tools in this category — reach out to us @chartmogul and let me know. Maybe I can even find something to add to our arsenal.
If you want to learn more about the internal operations of our Finance & Ops team, check out this post from an interview I did with Quaderno.