The pitchforks are out
If you want to see a prime example of angry customers, pay a visit to the iOS App Store and look at the reviews for writing app Ulysses. The situation (and rating) has actually improved a lot since the company announced their pivot to a subscription model back in August, but at that time, the listing was seeing a carpet-bombing of 1-star reviews. To say that the customer base felt burned at the switch was an understatement.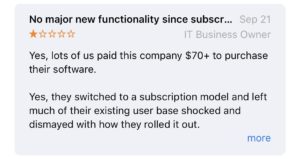 Yet this is the dilemma that many app developers face today when it comes to the monetisation of their product. With the race-to-the-bottom nature of App Store pricing, it's increasingly difficult to launch a financially-successful app to the world, let alone build a sustainable business from it.

The backlash from users probably wasn't entirely unexpected though — the Ulysses team isn't the only company facing this dilemma. Other high-profile apps in previous months have garnered a similar response. In fact, Max Seeleman (Dev Lead on Ulysses) seemingly anticipated a reaction by publishing a lengthy explainer post on Medium.
"In-between such big point-releases, sales will often drop to a non-sustainable level. So it's not that we're getting rich during the development period, and even richer after each update. No. We're actually losing money during development. And so the longer it takes to ship an update, the riskier it becomes financially."

Max Seeleman, Dev Lead on Ulysses
Meet MacPaw
Recognized Mac app developer MacPaw develops apps such as the highly-popular CleanMyMac (for hard drive maintenance) and Gemini (for finding and removing duplicate files).
But those apps aren't the reason I wanted to chat with Founder and CEO Oleksandr Kosovan.
More recently, the team has built a platform that aims to solve the subscription business model dilemma and add value for both consumers and developers. The catch? It puts them in direct competition with Apple…
I sat down to chat with Oleksandr to understand why the company moved from selling focused Mac tools to building a "Netflix for Mac apps" — and just how deeply he believes that the Netflix model is the future for many consumer apps.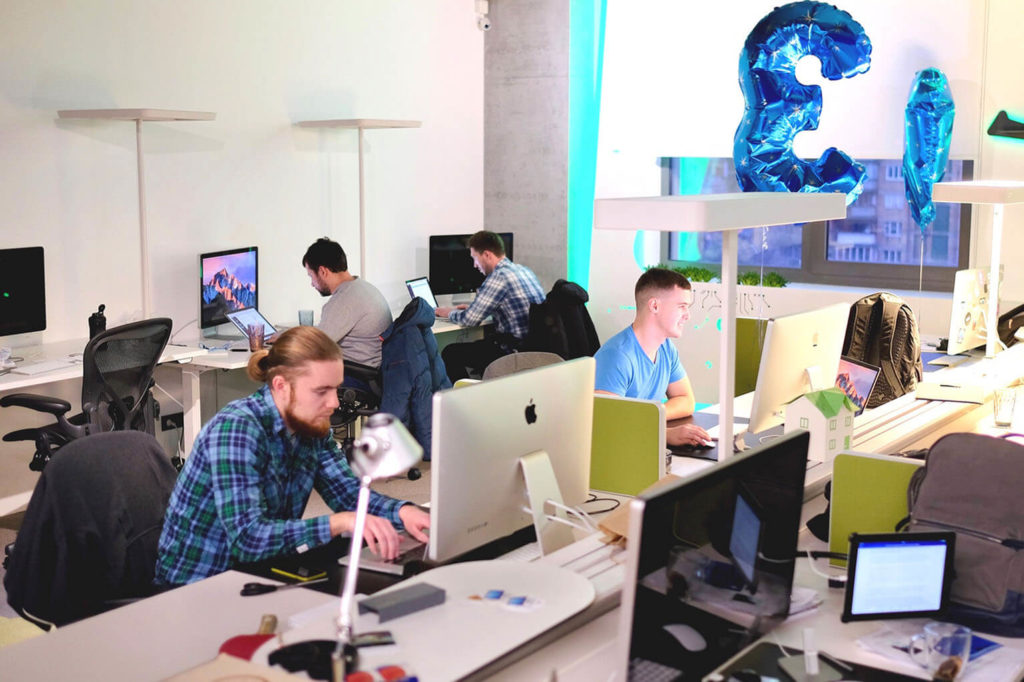 ---
The problem with perpetual licenses
As with many founding stories, Setapp was built out of an internal need. The company was no stranger to selling Mac software — and doing so successfully — but it was clear that the perpetual license model wasn't going to be sustainable for them in the long run, as Oleksandr illustrates:
"You are a developer. You sold a customer a license. It has a limited value and you charge the customer $50 for example. But over time you have to support the app, you still have to serve the support tickets, release updates, support breaking systems and things like that… at some point in time this model becomes unsustainable for developers"
After some initial internal tests and feedback, it was obvious to the team that not all of their existing products would work as a standalone subscription. Some tools like Gemini (for cleaning duplicate files) were often used once, or periodically. Because of this, there's little continuous value to be gained from subscribing to the software. This is where Setapp comes in.
"Setapp is basically a culmination of all the experience we gained during development of the other products. We wanted to build something for the next generation. With Setapp first of all we wanted to fix the problem of moving towards a subscription business inside our existing businesses – apps. As a business we had a huge demand to move into subscriptions."
The "all you can eat" App Store
Setapp is the first subscription service for Mac apps, developed in-house by the MacPaw team. To use it, users install the service on their Mac, create an account and start helping themselves to more than 100 apps available inside the Setapp store — all for a fixed monthly cost. It's a similar experience to the "official" Mac App store, with a more curated selection of apps and the added bonus of being able to "fill your boots" with as much as you like.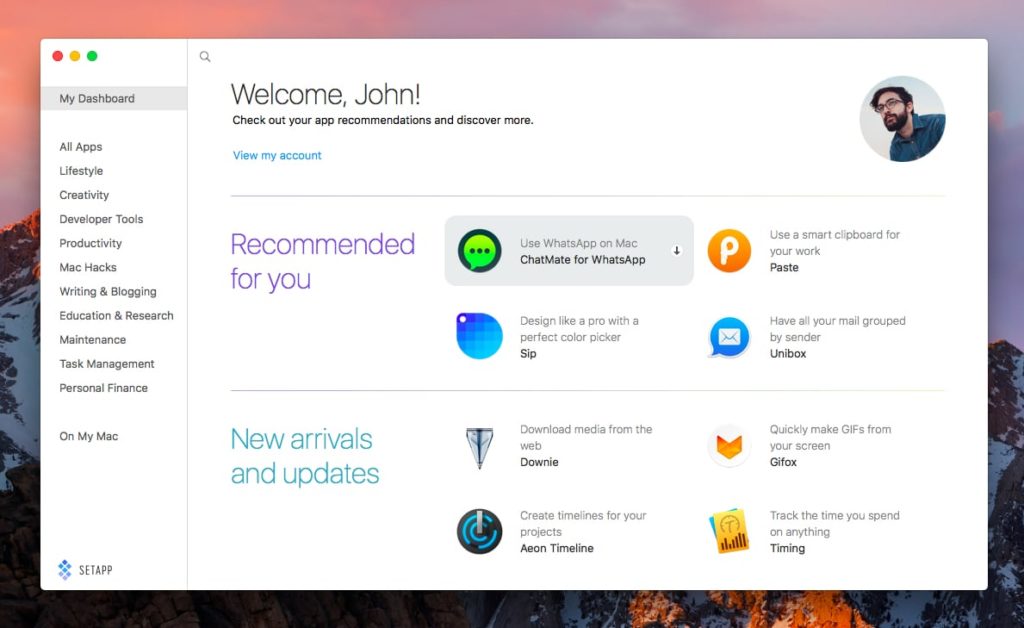 So does this model benefit users too?
There has been a lot of skepticism (and rightly so) as to whether the subscription model for consumer software really delivers any benefit to the end user. It can be far more profitable for developers (especially those with great retention), but the end user is faced with a growing number of independent services, all billing their credit card automatically each month.
"For users, first of all, the discovery is much easier – you don't have to waste time trying different trial versions, searching the internet or Mac App Store for apps… you have access immediately to all the software available in Setapp… If you know what you want – you have some task, or challenge – you can just start using any app on Setapp. This is great for customers. They save a lot of time and money with this model."
So perhaps the Netflix model is the important difference with what Setapp is doing. Netflix works well because it delivers overwhelming value for the consumer, for the monthly cost. The "all you can eat" nature of the platform also applies to the Setapp product.
Secondly, the complexity problem of managing multiple active subscriptions also disappears, because everything is rolled into one bundle.
The complex problem of paying developers
So what about the benefits for developers? I asked Oleksandr about this:
"First of all, it's much easier to enter the subscription model because Setapp is already a subscription – if customers use your product on Setapp, developers will get paid each month. Developers' only major task is developing a sticky products. If your product really solves a problem for the customers, they will use your product every month."
But clearly developers are going to earn less revenue per user through Setapp than by doing their own subscription. I was eager to understand how the MacPaw team actually pays developers, given that over 100 apps are available on the service for that 10EUR fee.
"This was probably one of the most important questions that we had to solve. We were basing our financial model on data on how people use actual software in the real market. How many applications do people use on average per month? What are these applications? How often do they return to these applications? We analyzed a lot of user behaviour in the market."
Through doing this exercise, the team have learned a lot about consumer behavior with regards to app usage:
"Basically people do not use tons of applications immediately. They could try a lot of apps in the first trial month, but in the end they will only take the apps they really need for their lifestyle or work. On average it's not more than 10 applications per month."
So based on this relatively minor usage per user, the platform can pay out developers based on usage — rather like the way that Spotify compensates artists for Spotify plays (although there's much more revenue to go around in this case). In fact, developer accounts have access to a dashboard which shows usage data and reporting on active users — both for free trial users and paid ones.
A pessimistic outlook for the Mac App Store
The iOS App Store has seen a collection of improvements in recent months which add greatly improved support for subscriptions. This has not been the story for the Mac App Store however. In fact, since launch there hasn't been much in the way of improvements at all. This coupled with various break-up stories from renowned developers has only contributed to its problems.
Setapp is also attempting to avoid issues with quality by taking a more curated approach:
"For us a big challenge is to bring only the best apps to Setapp. We don't want to have any copycats or poor quality applications on Setapp. I'd compare it even to the Mac App Store — it's impossible to find a good app there. There's so much trash, so many clones of popular applications and stuff like that. For us it was one of the key points — to find only the great apps that we're ready to add to Setapp."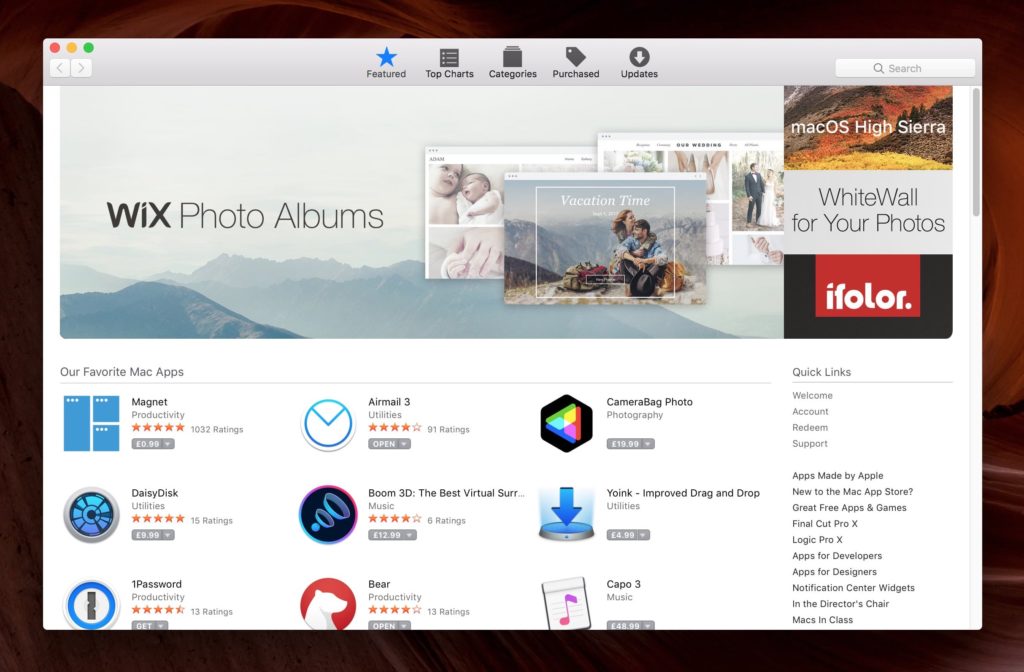 ---
For more on Apple's plans for subscriptions, check out our article:
Welcome to the subscription economy, Apple.
---
What makes an app a good candidate for subscription?
So how should a developer go about assessing a potential move to subscription? It's clear that not every app is going to be a good candidate. When the future of your business model is on the line, how do you make that call?
"This is a very good and complex question. For customers I believe it's much more acceptable when there's some background service for your product, like for example a hosting server or continuously-updating content in the background. This way, it's much easier to justify the subscription model."
Competing with Apple on their home turf
Building what is essentially an alternative to Apple's App Store on their own platform doesn't sound like the most solid foundation for any business. On the iOS side, numerous horror stories exist in which app developers are pulled from the App Store for seemingly innocuous reasons, killing their livelihood.
Oleksandr is clearly aware of this risk, which apparently peaks each year around the time of Apples Worldwide Developer Conference (WWDC) where most platform updates are announced (I have the image of the team anxiously sitting around the live stream sweating). But outside of this, he's surprisingly bullish on the longer-term prospects of Mac OS as an open platform:
"There are some trends where Apple is actually opening a lot of things for developers, for example push notifications – which were previously restricted to apps inside the Mac App Store, and they've now opened them up. This is a good trend because it means they're not planning to close the market for apps and services outside of the Mac App Store. I believe for at least the next 2-3 years we'll still have a lot of opportunities with Setapp."
My 4 take takeaways from this discussion
1. It's not quite "Netflix"
Firstly, "Netflix for Mac apps" probably isn't the best term to use. Netflix creates a lot of their own content nowadays, rather than licensing from other studios. Only a handful of Mac apps on Setapp are built by MacPaw. "Spotify for Mac apps" seems like a better analogy, because Spotify's content is 100% licensed from external studios. From that $10 monthly fee, Spotify is faced with the challenge of paying out artists and studios — similar to the challenge faced by the MacPaw team. Of course, while the average user might only use a handful of apps each month, Spotify users are likely to stream a lot of songs – so neither analogy is perfect.
2. The all-you-can-eat model is far more consumer-friendly
The prospect of accessing and using a huge bundle of software for a single monthly fee tackles a lot of problems on the consumer side:
The complexity of remembering and managing multiple billing accounts is gone.
The perceived user value is overwhelmingly good (the "child locked in a candy store" effect).
3. There's value for small developers too
If you're a smaller developer launching a high-quality app or tool for the Mac platform, launching through Setapp is a pretty compelling option:
There's a huge boost to discoverability in comparison to the Mac App Store (where unless you get featured by Apple it's hard to stand out).
You don't need to adapt your product for the subscription model.
You don't have to set up and manage your own subscription billing.
4. The revenue model still carries some doubt
It's still not clear whether Setapp can be a significant revenue stream for developers, let alone their primary revenue stream. With a $10/mo. user subscription shared across multiple apps, the platform would have to reach a significantly larger volume to make up for the reduction in average revenue per customer.
A vision for the future
Oleksandr is clearly confident that the "all-you-can-eat" model is the right one for many Mac app developers moving forwards. He also has big plans to expand the platform and offer an expanded feature set for enterprise, solving problems for businesses who want to manage licenses for employees (an area in which password management software 1Password has seen some success).
In June 2017, Setapp was reported as having "10,000 paying users and another 200,000 people who are using it in the free 30-day trial mode" (source) — not bad for well under a year's worth of existence. Users clearly appreciate having unmetered access to a library as software — much as they do with music or TV — but the next few years will be a critical test for the platform's longevity and revenue potential for developers.
…and that's if Apple doesn't shut them down with the next version of Mac OS.