SevenFifty's VP of Finance and Operations, Jonathan Tartell tells us how they used their existing revenue data to improve financial reporting and create a compelling vision for investors.
What is SevenFifty
SevenFifty is an online marketplace for the alcoholic beverage wholesaling industry. The company is bringing technology-driven innovation to this huge but antiquated market.
Part of the Prohibition-era legacy, the industry is still split into three parts:
Buyers: retail outlets, bars, restaurants, etc. that sell to end consumers
Distributors: wholesalers that sell wine, beer, and spirits to end buyers
Suppliers: importers and producers of alcoholic beverages that sell to distributors
SevenFifty provides a platform that connects all three actors.
As a typical marketplace, the company is looking to create a strong network effect by providing the platform for free to one side (the buyers) and charge distributors and suppliers for access to the marketplace and premium features such as integration with major ERP systems and advanced ways to manage and share their portfolios.
Recently, we sat down with Jonathan to learn about his experience with ChartMogul and how it's changed the way the company operates.
The Challenge: Track revenue metrics and act on them
Jonathan is a CPA with a background in accounting and banking.
When he first joined SevenFifty to lead the finance team, he initially started looking for a tool that would allow his team to improve reporting on revenue recognition.
On top of it, he quickly realized that the team needed a better way to understand and use their data.
At the time, we had years worth of financial data on our subscribers; but it was organized in a way that made it difficult to analyze and report on our SaaS KPI metrics across different customer bases and cohorts.

Furthermore, to derive actionable insights; we needed real-time view into our most important leading indicators; a virtual speedometer if you will.
Implement analytics to understand product engagement
Jonathan was also looking for a way to implement an analytics suite of tools that would allow SevenFifty to combine product engagement information they were already collecting in their customer relationship management (CRM) system with revenue data/subscription metrics living in ChartMogul.
With ChartMogul, they were able to marry engagement metrics with revenue data .
We quickly learned from the data in ChartMogul and brainstormed as a team what levers we could pull in order to drive outperformance. We used Chartmogul to make key decisions: where to invest our sales and marketing dollars, what price points would work best for different types of customers, which customers have the highest propensity to churn, among others.
Building a Reporting Framework for Investor Relations
In order to raise capital at a premium valuation and elevate the level of trust with existing investors; Jonathan understood that SevenFifty would need detailed SaaS revenue metrics on their different customer bases and products.
I knew what information investors look for and the kind of questions they ask of SaaS businesses. With ChartMogul, I am able to put our best foot forward and answer the tough questions quickly and confidently. We have taken our reporting to a new level by slicing and dicing our data in ChartMogul. It has also unlocked value for the business as it relates to investor relations — investors reward companies with a premium, if their management team can consistently provide clear visibility.
The Solution: ChartMogul provides the answers SevenFifty needs
Jonathan didn't want to change the billing setup his team already had in place. He knew it would be hard to find a platform that integrates with QuickBooks.
He managed to find a way to make it work with ChartMogul — by using the API to connect:
Stripe — the system they use for automated billing,
QuickBooks, which they use for manual invoicing and accounting,
and the ChartMogul subscription data platform.
I wanted revenue recognition and automations that could withstand the audit process along with analytics that would drive change throughout the organization. We were constrained by existing billing systems and the fact that our product engagement data lived outside our billing systems (in our CRM).

ChartMogul was uniquely positioned to assist us in centralizing this data and subsequently providing insights into many of the key drivers of our business. In addition, given the numerous existing integrations with other billing systems, I felt confident that if we wanted to upgrade our workflows in the future, which is inevitable for a growing company, that we could do so seamlessly, thus ensuring the long-term scalability of our financial operations.
Adding the engagement metrics piece
The integration between HubSpot (their CRM), and ChartMogul, allowed SevenFifty to sync product engagement data and use it to understand and grow SevenFifty's business.
The data synced between HubSpot and ChartMogul allows Jonathan and his team to get answers to key questions:
For example, they can understand how customers are utilizing their platform and how much revenue/how many subscribers are interacting with the platform and products in a certain way. SevenFifty can now analyze this data further to determine things like propensity to churn, MRR at risk, customer lifetime value, and other related metrics in addition to new and renewal sales.

They also use ChartMogul to help them track commissions by syncing in the sales rep that closed the deal from their CRM as well as the customer balance from QuickBooks. This saves the finance team hours when they run their close process at the end of each month and helps "protect the company' by ensuring sales reps get paid only if SevenFifty gets paid.

SevenFifty uses automation that synchronizes a customer's record from QuickBooks when an invoice is generated or payment is received. Thus, they can quickly figure out the actual sales completed by looking at the equation: Invoices issued – balance of customer = payments received by customer = commissionable sales.
Efficiently and accurately tracking billed sales and churn are north star metrics for the company when it comes to future financial performance. Sales reps and their managers are able to easily monitor theirs in near real-time with a great deal of reliability. This allows them to focus more on nurturing and increasing their pipeline as well as on preventing their accounts from churning.

We also track the efficacy of our support team by syncing the customer success rep to the account in ChartMogul. This allows us to determine how to best allocate resources to ensure the customer achieves their goals with the platform as well as helping us to achieve our company-wide business objectives that drive financial performance. We can see visually which rep works best with which types of customers and tweak resource allocations as needed.
The Result: Make high-impact decisions faster
Jonathan spoke to us about how ChartMogul helps him and the rest of the SevenFifty team to keep their finger on the pulse of the business. But the value of the subscription data platform does not stop there.
In addition, it also allows the team to quickly identify and implement measures that have a direct impact on the business.
Improving the Suppliers plan
SevenFifty used ChartMogul to improve the retention and the overall profitability of the plan they offer to producers and importers of alcoholic beverages.
After doing the initial set up, Jonathan and his team started to realize that their low-price, introductory plan for importers and producers had the highest propensity to churn.
While this plan had a very low CAC, the lifetime value was very low relative to other customer cohorts due to the lower ARPA and elevated customer churn rate.
Seeing this cohort's propensity to churn relative to other products within the ChartMogul interface, we knew where to focus product development and sales resources. We could extrapolate that our growth and distribution strategy for this cohort had limited upside potential in that one day, MRR for this cohort would reach a critical mass where the churn would catch up to the new conversions without additional sales resources, and growth would stall or be less capital efficient than it had been in the past.
This low priced introductory plan was also accompanied by a specific feature set, which was limited compared to their higher-priced, premium plan.
Given the lower price tag and the higher propensity of churning, SevenFifty decided it would offer the feature set of the introductory plan as a freemium offering and hire a sales force to convert higher-priced deals with lower propensity to churn to convert the freemium product qualified lead funnel.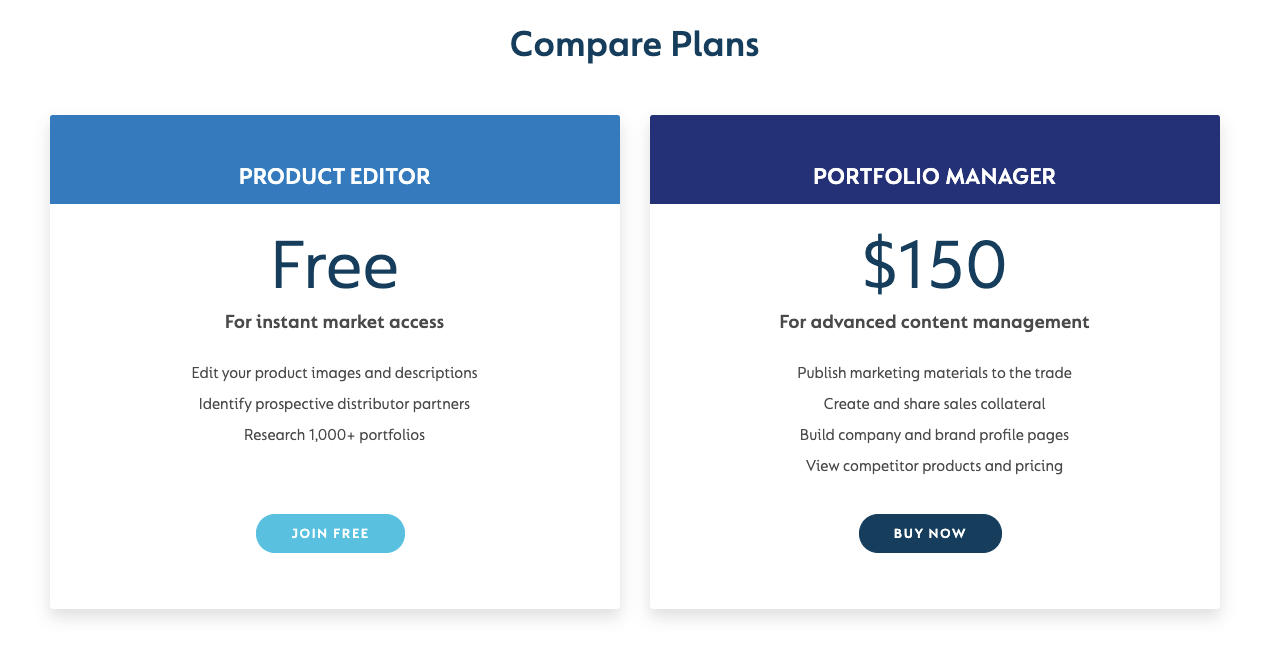 Since making this investment, growth of the supplier segment and LTV have really taken off.
In addition, SevenFifty is now able to focus on those producers and importers who want to make the most out of the platform and assign a dedicated account executive to each customer on the premium plan to help them get started on a solid footing. It also reduced the support burden because the support team can focus on the highest value customers.
SaaS metrics are the leading indicators of what's going to occur in your financials
Jonathan is constantly looking at current performance trying to understand how what's happening in the business today is going to affect the financial forecast of SevenFifty tomorrow.
He believes that metrics are the best tool in the arsenal of the financial officer at a subscription company.
I don't think anyone in my position can effectively guide a SaaS business without the type of visibility that ChartMogul's tools have provided. Without them, how do you know when to hit the gas or pump the brakes?
But SaaS metrics are not just an indicator of performance. They can also be used to make managerial decisions and assess their impact.
Using a subscription data platform allows us to focus our resources in the areas that drive the most impact. With these changes, SevenFifty has improved visibility into how the business operates and what drives its success.

Our investors are incredibly supportive given the transparency we are able to provide and our overall business trajectory.