SaaS Billing is a world of complexity
So you're building a SaaS product, and you need to bill your customers on a recurring basis. Here's just a small sample of the questions you need to answer when approaching a billing solution:
What countries do I need to operate in?
What currencies do I need to accept?
Do I need to support mobile payment flows?
How am I going to analyze my payment data and optimize revenue?
Do I want automated management of discounts, coupons and other pricing model features?
Introducing: The Ultimate SaaS Billing Cheat Sheet
We've designed this to be your one-stop shop for everything you consider on the topic of SaaS billing. With it as your guide, you can rest assured you've thought about all of the essential aspects of the topic, leaving you all the more educated, illuminated and better-equipped to answer the questions you need to.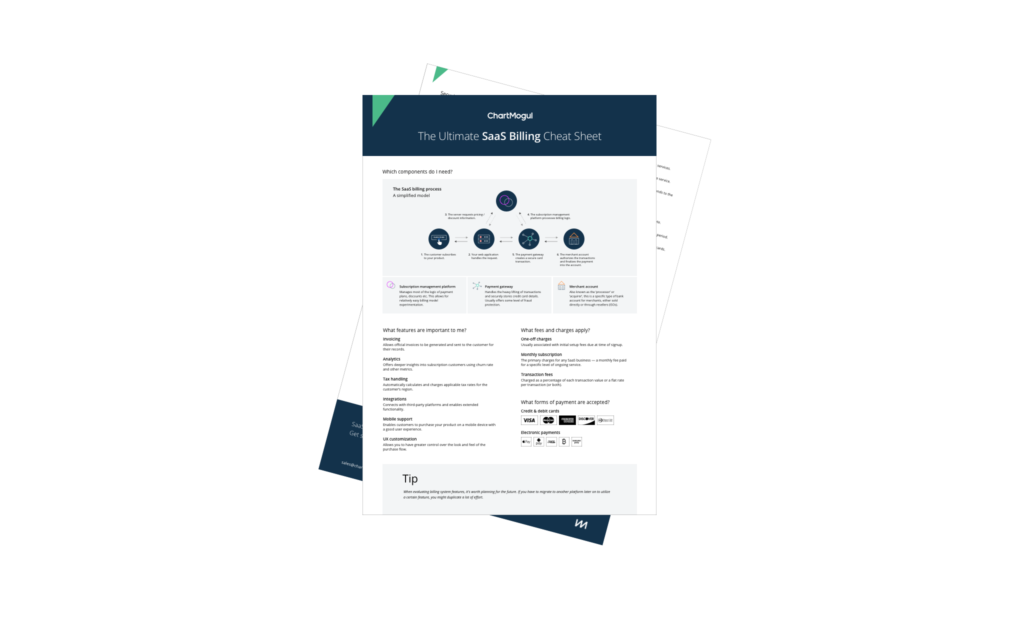 If you find it valuable, we'd love for you to share on Twitter or other social networks using the link below. Enjoy!
NEW on @ChartMogul: The Ultimate #SaaS Billing Cheat Sheet https://t.co/UBPBQ0xZyZ – Download the free PDF! pic.twitter.com/lQYCRVADFD

— ChartMogul (@ChartMogul) February 8, 2016