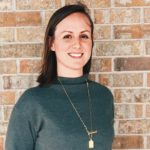 Jenna Ochoa is the Partner Marketing Manager at Justuno. She has been working in the e-commerce industry for over 5 years and occasionally writes about it on the Justuno blog.
Thanks for the e-commerce insights, Jenna!
---
For most e-commerce merchants, the need for segmentation is obvious once they reach a period of rapid growth. As sales increase, customer segments become increasingly apparent and merchants must understand their customers to scale effectively.
However, the key to continuing that rapid growth lies in effectively utilizing customer segment information to better market to the website's overall visitor audience.
Looking at the marketing funnel
Moving website traffic and customers through your marketing funnel is only achievable by segmentation. It's easy to move everyone through a one-size-fits-all funnel, but you will quickly hit the ceiling on maximum conversions.
By divvying-up your audience and applying a personalized marketing strategy to each segment, each audience will then have its own funnel, unique messaging and unique incentives to purchase.
"Segmentation gets people to make decisions"

Travis Logan, CTO & Co-Founder, Justuno

The easiest way to get started with segmentation is to go one level deeper in your lead capture data.
For example, what information are you currently capturing when a new visitor arrives at your site? Most often, e-commerce retailers capture information like name and email address. This is a great start: easy and low barrier to entry.
But, what would happen if you started to collect product interest, shirt size, shoes size, etc. right in your welcome pop-up? With this information, you could automatically build segments within your new visitor audience. This allows you to send more relevant email marketing to those new visitors after they opt-in.
Your welcome series could link to the "most popular shoes" that are women's size 9. Or to top men's clothing recently purchased.
By adding extra data to your lead capture campaigns, you can easily start building segments that speak to your visitors specific needs, rather than general wants.
Where are you spending off-site budget and resources?
Most e-commerce retailers put a hefty amount of budget into ads. What's mind-blowing about the ad spend and marketing strategy is that for every $92 spent acquiring customers, only $1 is spent converting them.
That's crazy!
At Justuno, we advocate for that measly $1 and help e-commerce retailers understand they can squeeze even more ROI out of their ad spend with a simple practice: mirroring your off-site messaging on-site.
For example, when you create an ad on Facebook offering $10 off a purchase for the next 48 hours and a visitor clicks the ad, he/she should see that same $10 off messaging on your website as well as a reminder of when that offer ends.
It is simple and incredibly effective.
Over the 2018 holiday rush (October 20, 2018 – January 1, 2019), we analyzed how countdown timers performed across our user base. On average, Justuno users saw an average engagement rate of 8.82% and an average conversion rate of 5.44%.
What's important to note here is that message mirroring is incredibly easy to set up.
By leveraging UTM parameters from your ad campaigns on channels like Facebook, AdWords, affiliates or Instagram, you can trigger pop-ups or message bars to display when those click-thrus arrive on-site. Learn more about that here.
The bottom-line: squeeze more ROI out of the money you're already spending. On-site messaging is quick and easy to set up and is often the only nudge your website visitor needs to become a customer.
They purchased! Now what?
As e-commerce retailers begin to make more sales, the challenge now lies in getting repeat purchase. Here, again, segmentation is crucial.
It's helpful to have an understanding of what your customers purchased, when they purchased, and with what on-site offers they have engaged with.
This information informs the email marketing campaigns you deploy to initiate repeat purchases from customers.
Recipients are 75% more likely to click on emails from segmented campaigns than non-segmented campaigns

MailChimp, 2017
And, again, we arrive back at on-site messaging. When these folks click-thru from their personalized email what message will they see on-site?
You can see how the 1:1 marketing loop never sleeps and every step taken to refine this loop will bring you closer to a higher AOV (average order value) and an increase in repeat purchases.
Creating high-LTV customers
High-LTV customers means "high lifetime value" customers. Here's a handy blog post from Shopify to help you better understand what that means for your e-commerce business.
You can't achieve high-LTV immediately. It is a "crawl, walk, run" process. But as soon as you start dialing-in your segmentation strategy, you can be more aggressive in pursuing tactics to nurture these customers.
Here are the must-have elements needed to create high-LTV customers:
Traffic coming to your e-commerce site (organic, paid, or both)
A lead capture solution
A powerful ESP (Klaviyo or Dotdigitial are great for e-commerce)
Segmentation within your ESP
Here are a few basic tactics you can implement into your marketing strategy to create repeat customers:
New visitor discounts
Cart abandonment offers
Tiered offer discounts
Cross-sell/upsell campaigns to increase AOV
Building a 1:1 marketing loop can start simple. In fact, that's the best way to begin. Set up your simple loop today, learn more about your customers, and what you can do on your next loop iteration.