Building in public and sharing your progress as you go is a great way to attract customers. One way to do this is to publicly share your monthly recurring revenue (MRR) progress on your Twitter profile.
There are a number of SaaS founders who already do this, such as Jon Yongfook, Damon Chen, and Levels, to name a few.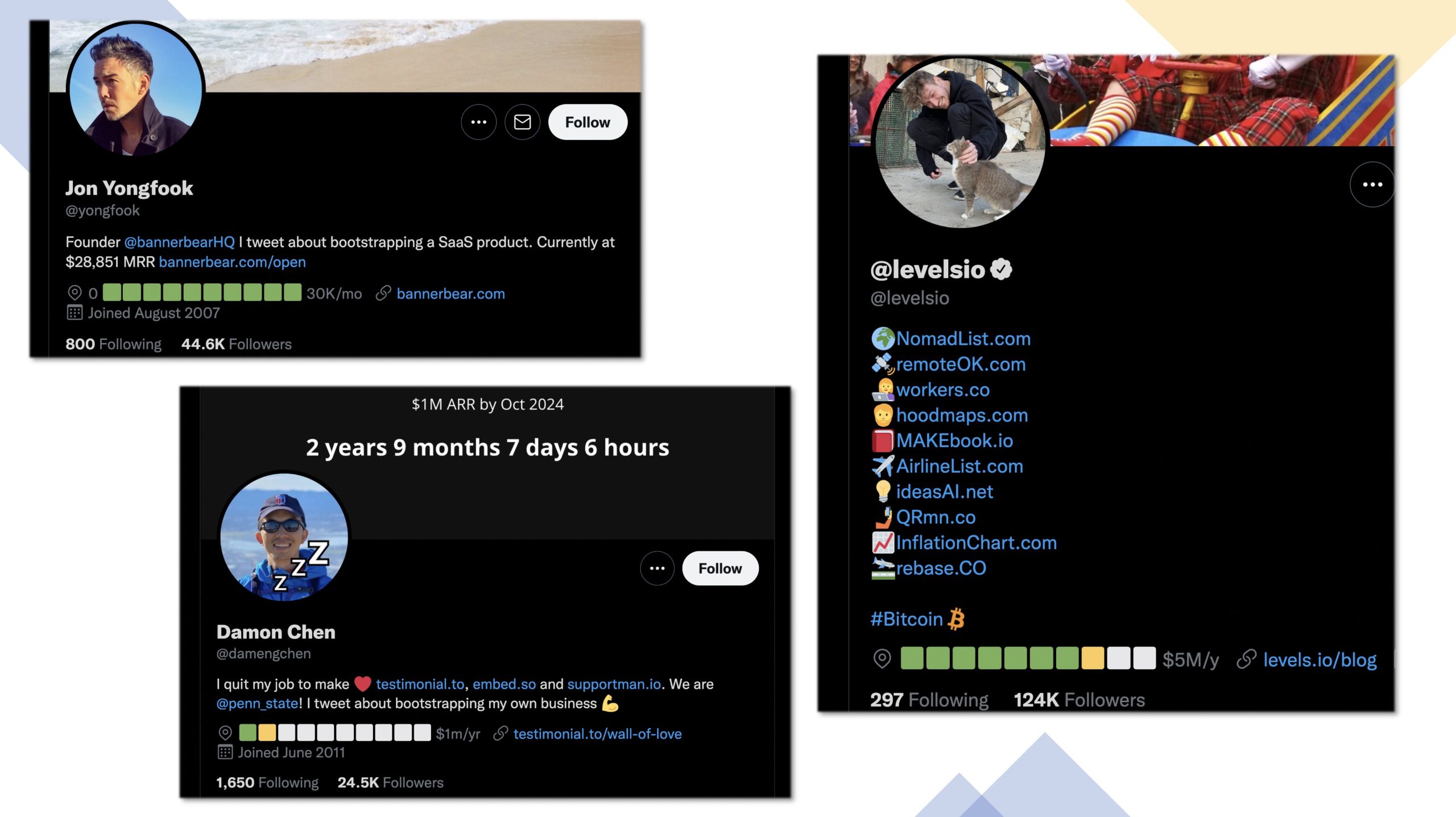 Like them, you can also add MRR progress bars to your Twitter profile (in as little as one minute). Here, we've compiled 4 ways to add them:
It's straightforward: just enter your current MRR and Goal MRR. Then, copy the template from the site and paste it into the Location section of your Twitter profile.
This method is by far the quickest and easiest to set up. The only drawback is that every time your MRR changes, you'll need to go to the tool and update your profile manually.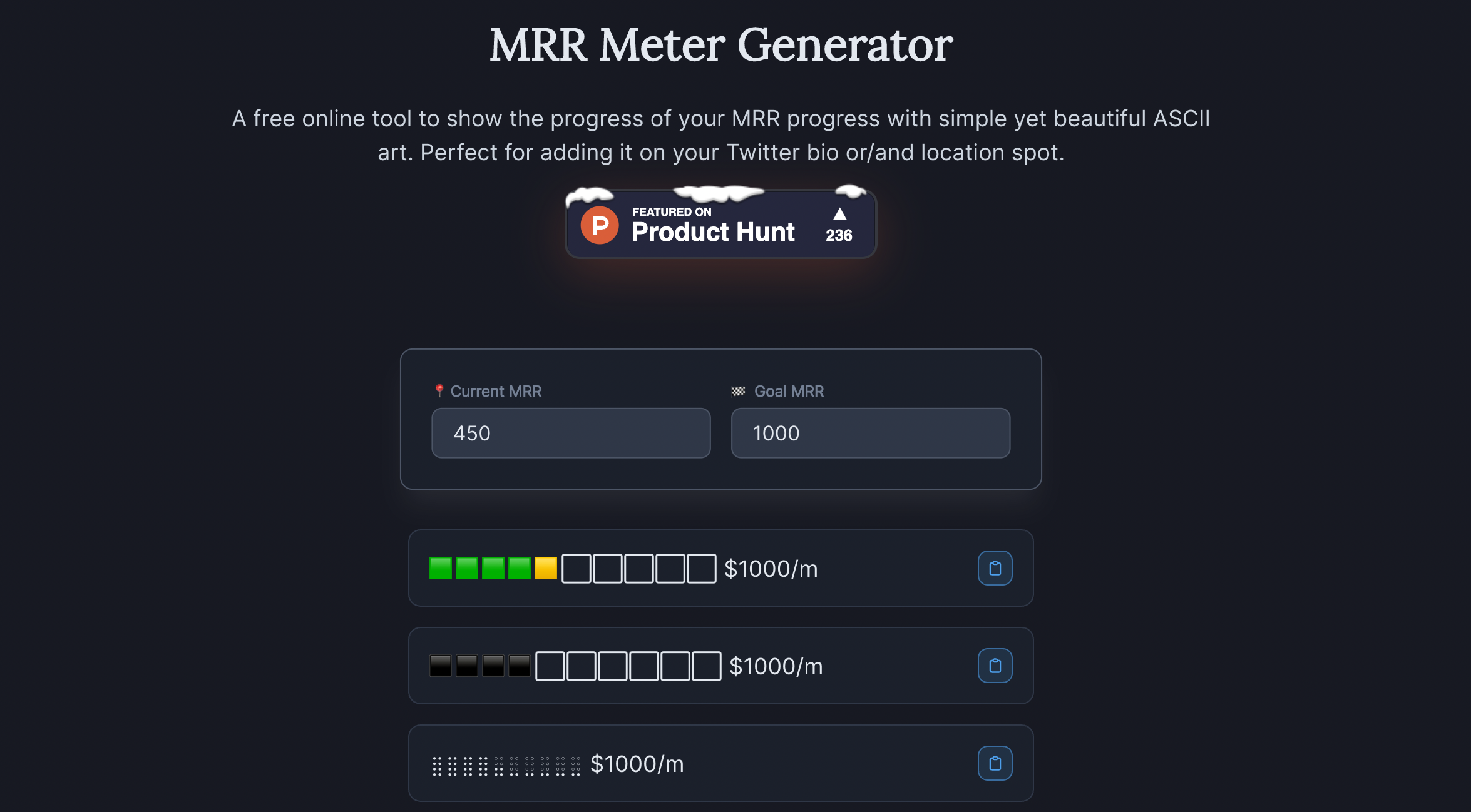 TweetSync.io takes away the burden of updating your profile manually every time your MRR changes. It pulls data from ChartMogul Metrics API and automatically updates your Twitter profile. It hardly takes a minute to set up. Head over to TweetSync.io, connect your Twitter account, add your read-only ChartMogul API key, and voila!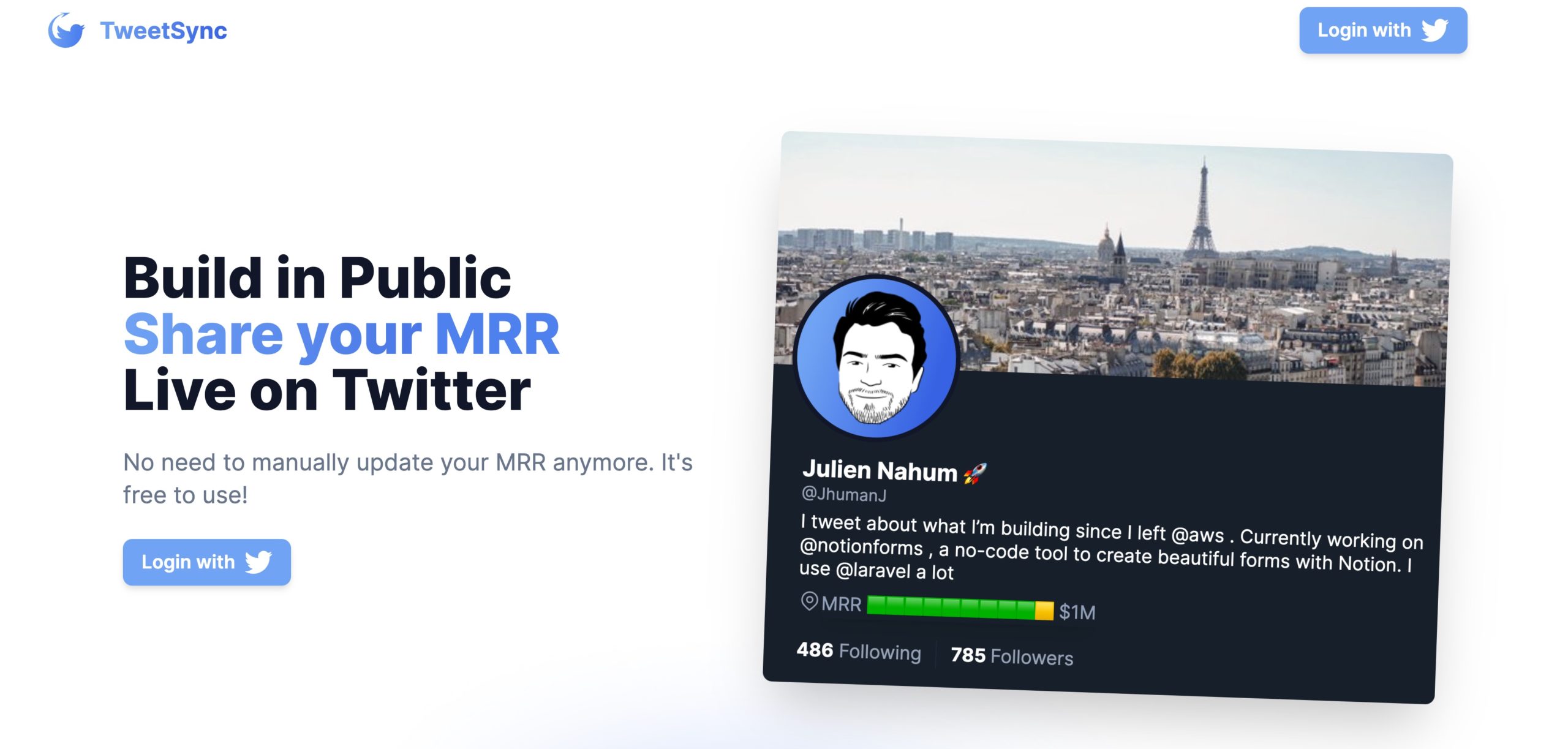 3. Integromat (best if you want to display the exact MRR)
If you want more flexibility, you can create an Integromat scenario to get the work done. The workflow is simple, although it'll take you around 15 mins to set up. At a high level, you use Integromat to pull data from ChartMogul's Metrics API and then push that data to your Twitter account.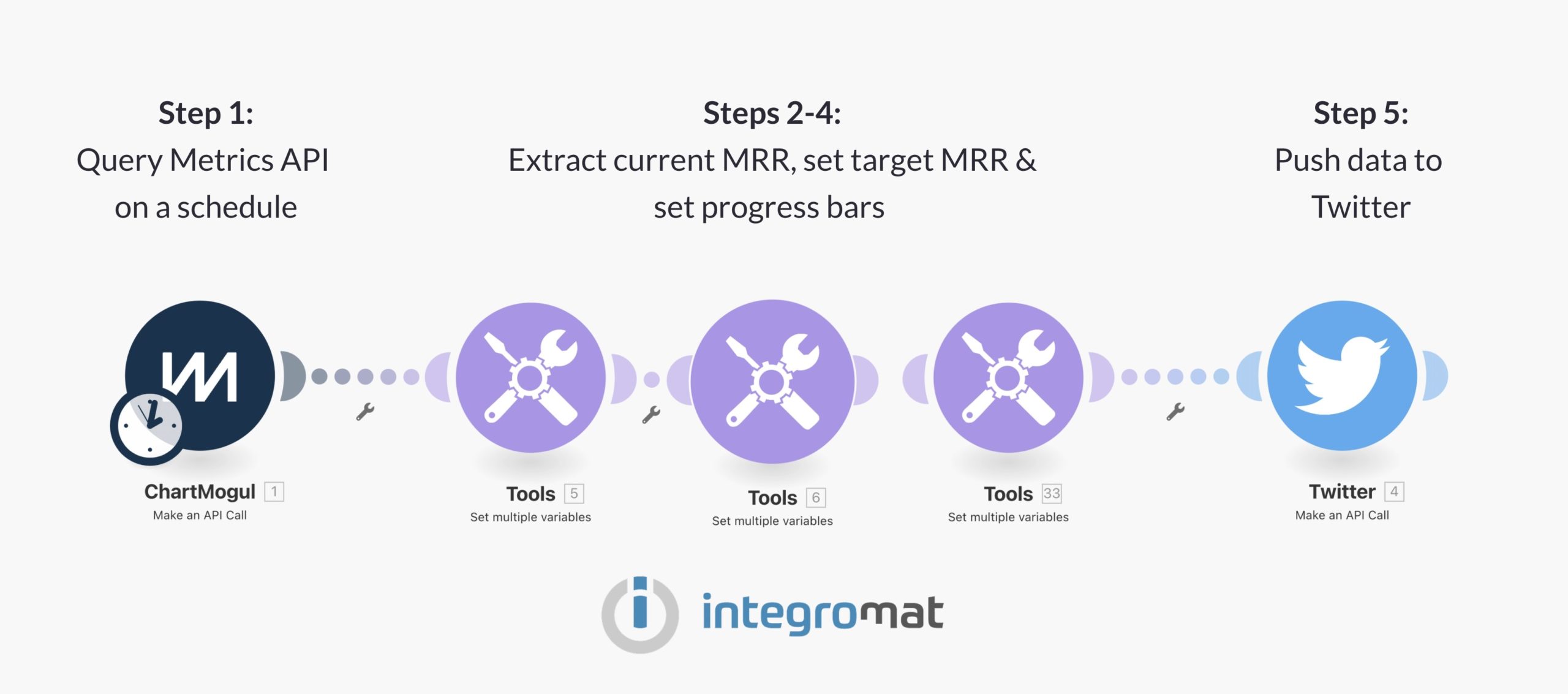 The benefit of using this method is that you can show the exact MRR in addition to showing your progress. The drawbacks are that it requires more work to set up and the Twitter integration costs a fee.
Here is a template that you can import in Integromat to get started. You'll need to request API access tokens from your ChartMogul account and connect your Twitter account to Integromat. You'll also need to set your Target MRR in Step 2 of the above Integromat scenario.
The current workflow is set up to highlight the MRR and your journey to target (along with the bars). Feel free to edit the output as it suits your needs.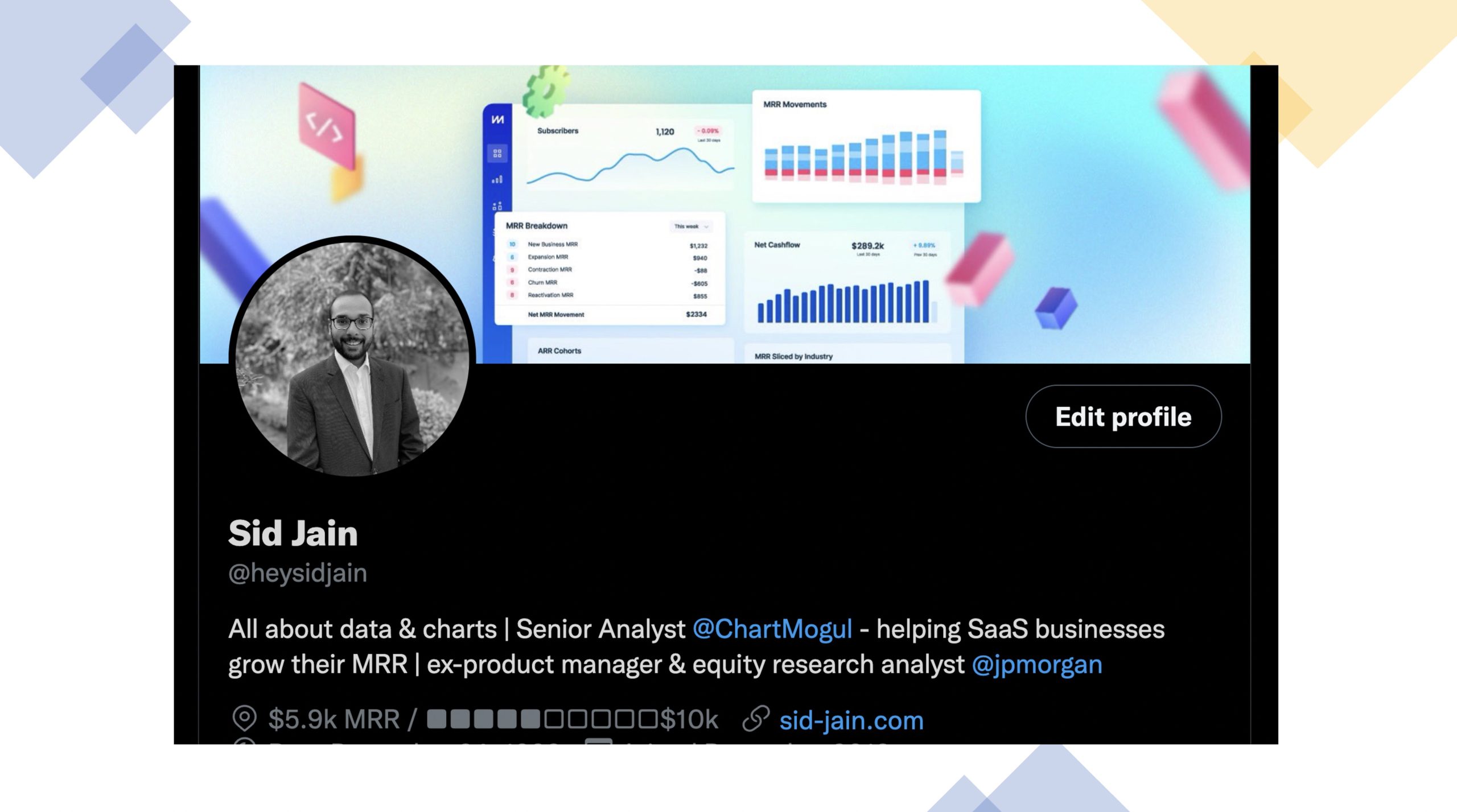 Don't forget to switch on scheduling within Integromat, so that the progress bars are updated automatically at a periodic interval.
Many thanks to Jacky Tan & Mohd Danish whose work inspired the template.
4. Automatic updates via API (requires code)
If you prefer code over no-code (ahem!), Joe Previte has created a script. It uses the Stripe API to pull MRR data and then pushes it to Twitter. You'll need to replace the Stripe API with ChartMougl's Metrics API for this to work.
Let us know how you get on and if you need any help with the setup.
Happy MRR sharing!
PS: If you prefer to show different metrics such as ARR or subscriber count, you can use similar workflows to share those. You can also update your profile headline on LinkedIn (using similar workflows) in addition to Twitter.