Slack is stuffed full of hidden and power-user features. And we all want to become better and more efficient at using all of those features.
---
Did you know you can subscribe to RSS feeds within a Slack channel?
How about three-finger-swiping between multiple Slack teams on iOS?
Or the /shrug command? ¯\_(ツ)_/¯
---
Get the Slack Cheat Sheet
Presenting the Ultimate Slack Cheat Sheet – A comprehensive 2-page overview of everything you need to become a Slack power user.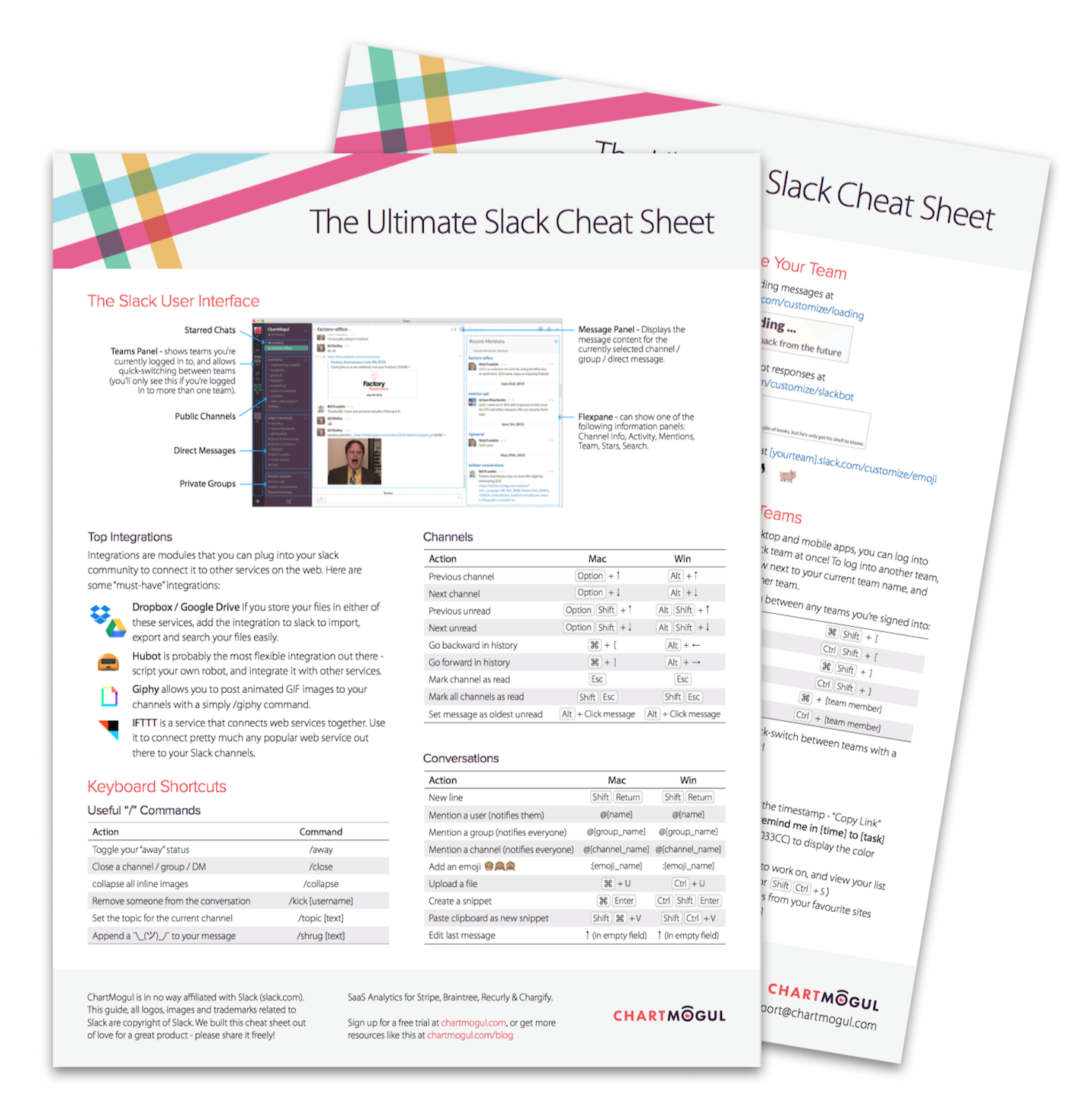 Find it useful? Please share!