Webinars are a top revenue driver for digital marketing, and 73% of B2B marketers say that webinars generate high-quality leads. So, it's no wonder why successful companies are finding innovative ways to utilize webinars.
At Demio, we love to see companies use webinar marketing to reach their customers and create a community with their audiences.
Webinars are truly the best tool to take your leads and prospects from unaware to loyal customers.
In this piece, we show you how to use webinars at every stage of the customer lifecycle so you can provide better customer experience, generate qualified, quality leads, and retain your customers longer.
Awareness: Make a great first impression
Awareness is the stage of the customer life cycle where customers are just beginning to learn about your company. It's the first time a customer sees your Tweet, LinkedIn post, ad, or landing page. Studies have shown you have anywhere from one-tenth of a second to 7 seconds to make a first impression — and because first impressions are everything, you need to make yours count.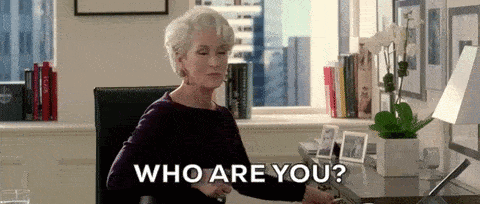 How do you use webinars for potential customers in the awareness phase?
Webinar Promotion
Webinars make a great first impression. Of course, the webinar itself won't be the first impression, rather, your promotion of the webinar could be how a potential lead or customer comes across your business for the first time.
Every webinar you create should have a promotional strategy — a detailed plan outlining how you are going to reach as many people as possible and let them know about your upcoming event.
A solid promotional strategy could include:
Multiple Social Media Posts
Create a buzz and a sense of anticipation about your upcoming event by teasing and promoting it on the social platforms your audience uses most frequently. You could create a countdown to the webinar, or, if your webinar includes a panel, showcase a different speaker every couple of days. If you're covering a specific topic, you could share one interesting piece of information each day leading up to the event. Each social post should have a clear and simple call-to-action: sign up for the webinar!
Ads
Paid ads can be a great way to bring awareness to a webinar. With a highly targeted audience, you can ensure that people who would be most interested in your event will see the ad. You can place an ad on Facebook, Twitter, Google, Instagram, or Quora — essentially anywhere people spend time online allows for ad space. Include a result-oriented headline, a nice graphic, and a link to the registration page with the call-to-action to sign up for the webinar. This will allow for tracking your sign-ups and audience behavior.
Registration Page
The registration page is where you make your first big ask for the potential customer's name and email address. This is where they make a commitment to learning more because you have piqued their curiosity and demonstrated you have the expertise and knowledge to help them with their pain points. A great landing page can see sign-ups as high as 60%.
ActiveCampaign, email automation and CRM software, began to use webinars at every stage of the customer lifecycle and found that using them with detailed session analytics helped tighten their sales cycle, which increased conversions by 50% when users attended a webinar during their trial period.
Because those webinars were so successful, ActiveCampaign began to host others with integration partners, such as Typeform and Unbounce, and saw attendance reach as high as 1,800 people.
Here's an example of ActiveCampaign and Unbounce's registration page, and what they did right that encouraged 1,800 people to attend the event live.
It clearly shows each brand
Has a great headline that speaks to the audience's pain points
Simple sign-up form
Actionable and clear CTA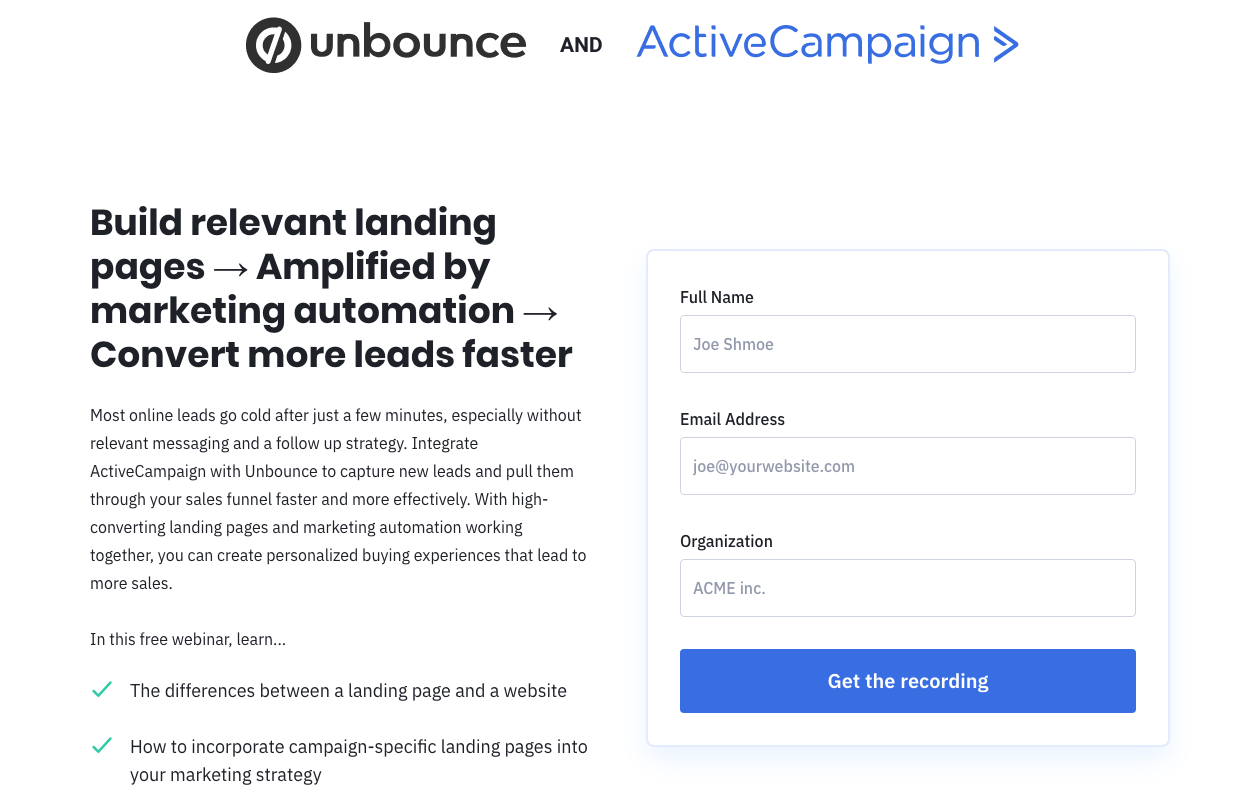 So, how do you write a great registration page?
Write an Interesting Headline
The headline is the hook. It's the first thing a reader will see and one of the most important pieces of verbiage you have on your registration page. In just a few words, you need to attract and intrigue the reader enough to showcase that you're going to bring value to them. To write an interesting and informative headline, focus on the benefit to the attendee. What are they going to get out of the event, or what have previous webinar attendees gotten out of your events?
If you've had a customer increase their sales by 75% after learning about the tactics you share in your webinar, then a great headline could be:

Contact Fields
The wrong contact fields can stop registration in a microsecond. If one thing goes wrong here, the reader leaves the page and is likely gone forever.
When creating your contact form, ask yourself, "What is the least amount of information I need to know to get the reader to attend the webinar?" Keep in mind, the only job of the registration page is to get the reader signed up for a webinar. You're not selling them on your product…yet.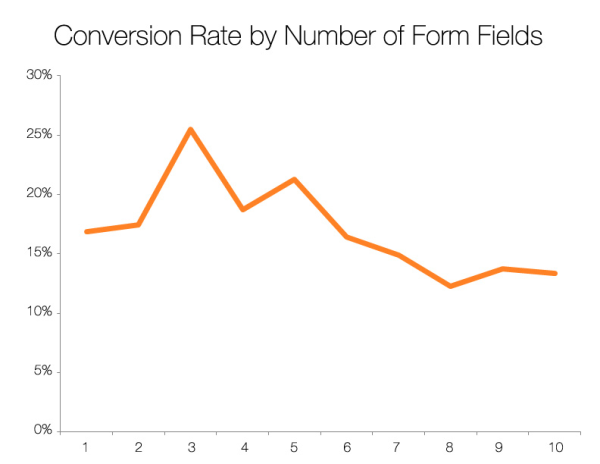 97% of B2B businesses believe that Email is the most important form field for gathering quality leads, followed by Name (92%), and Company (79%)

Tweet this quote
Hubspot did a study and found that three fields yield the highest conversion rate at 25%, and "97% of B2B businesses believe that Email is the most important form field for gathering quality leads, followed by Name (92%), and Company (79%)." So, the least amount of information needed to get your reader registered for your webinar is most likely their name, email address, and company name.
Call-to-Action
Earlier, I mentioned a clear and simple call-to-action (CTA) for your social media posts, but what exactly is a clear and simple CTA, and where should it go on your registration page?
A call-to-action is the word or phrase you use to encourage your reader to act. On a registration page, there's only one action to take, and that's to sign up for the webinar. Another Hubspot study found that when your CTA is "Submit" or "Register," it doesn't perform as well as "Go" or "Click Here," but the best way to know which CTA's work for your audience is to A/B test the buttons.
Engagement: Earn customers' trust in a fraction of the time
The Engagement phase is when the customer knows you exist, knows your product can help them with their problem, and are trying to learn more.
This phase is full of research. They'll look at reviews, your social media, sign up for your email lists, read your blog posts and feature descriptions, and attend your webinars.
A webinar can provide the same amount of information in one hour that it might take a customer weeks or even months to learn on their own — that's why they are a powerhouse lead generation tool. But there's no need to wait until the webinar date to begin to engage your registered attendees.
The best time to begin to engage your potential attendees is right after they register for the webinar. They've just shared some crucial information with you: the topic of your webinar is something they either need to learn more about or it's a problem they need to solve.
Why make them wait days or weeks until your webinar before you start helping them out?
Ways to engage your readers right away:
Send them blog posts or videos you have that could help them
Send them a reply email asking if they have a pressing question you could answer
Invite them to a Facebook or LinkedIn group or Slack Channel with other people in the community working through the same issues.
Create Automated Events and Connect With Your Audience
Automated events generate and qualify leads for your business. In 2020 we are launching features that will allow your audience to connect with your content and with you.
You'll have the ability to create an automated event, and receive real-time notifications of people's questions, and comments, so you can engage with your audience days, weeks, or months after you've recorded your event.
Don't Forget To Remind
Wild Apricot increased their webinar attendance by 200% with a 3-email reminder sequence before their webinars. They send one email a week before the event, one the day before, and one on the day of the event. Don't leave it up to your registered attendees to remember on their own that you're hosting an event.
Engage During the Webinar
The webinar is your opportunity to reach numerous people at the same time. It's the perfect one-to-many method, but not if you neglect your audience and treat it as a one-way form of communication.
How To Use Your Webinar as a 2-way Communication Tool
Chat Boxes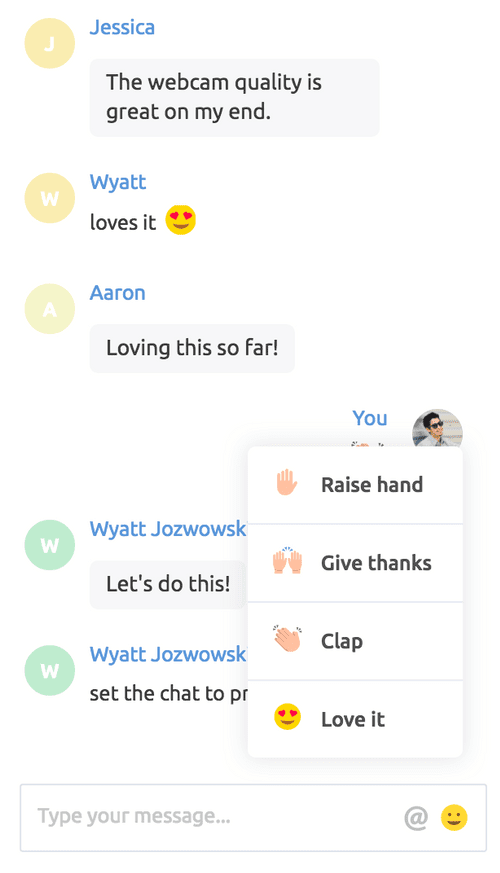 Chatting with your attendees is a great way to break the ice, become more personable and relatable to your audience, and keep them engaged throughout your webinar.
Have you ever attended a webinar where the host was taking questions from the attendees and speaking directly to them? I have, and I can tell you, I stayed through the whole thing just to hear my name and question answered. I was committed, and they had my undivided attention.
Polls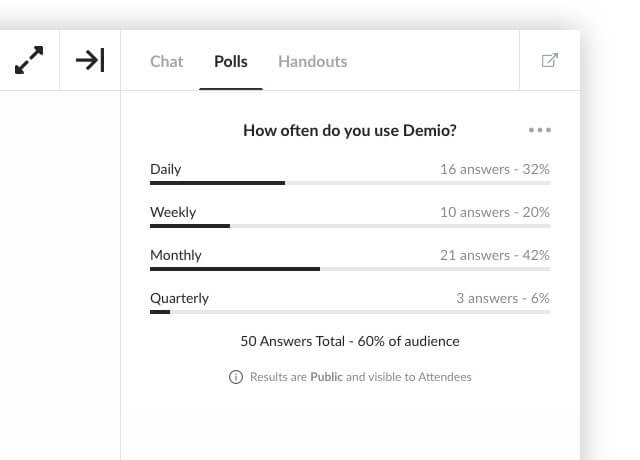 Poll questions are a fun way to include all the attendees in a format that many are comfortable using thanks to Facebook and Twitter polls. You can also find some amazing data from polling questions that will better serve future audiences and customers. Ask questions that allow attendees to choose their greatest pain point out of a group of three or four, or ask attendees about other options they considered or tried.
Templates and Handouts
So many standard webinars are slide presentations with one person speaking into a camera. Yawn!
Give your attendees something to do while they listen and watch. Chances are their attention is going to be divided. They'll become distracted and check their email, or wonder what's on their Twitter or Facebook feed. Combat this with an interactive handout or template. Give them something to do while you share.
For example:
A fill-in-the-blank note-taking handout
A fun quiz with points for the right answers
A coloring sheet
Find something that fits your brand and message, then share it with your attendees during the webinar.
Demio has a feature where you can distribute handouts during the webinar which allows you to share the handout while you have the attendee's attention, and not have to send an email with an attachment that will likely never make it with them to the webinar.
Purchase: Help customers understand the value you provide
The purchase phase of the customer life cycle is where the customer, well…makes the purchase. :)
They've done their research and are ready to buy. For some companies, this is where the nurturing and relationship building ends — those companies won't last long in a subscription-based market, but for the rest of us, this is where we get to work.
Webinars can be a great tool to help your customers through their purchase as well.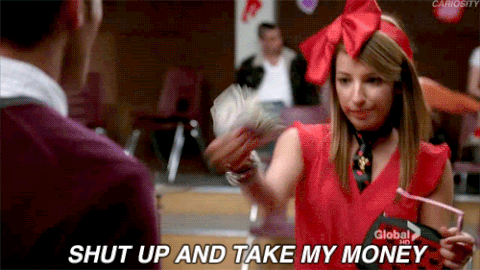 Customer Onboarding
In the SaaS industry, the onboarding process is one of the most crucial steps of the customer lifecycle. When a customer is new to a product, every button, menu, or dashboard is an opportunity for confusion, overwhelm, and retreat. The best way to keep your customers actively using your product is to help them understand how it works, and how they can use it.
Host a weekly webinar with new customers. Walk them through features and applications. These webinars should allow for plenty of Q&A time, and be hosted by someone with in-depth knowledge of your tool.
The attendance on these webinars will likely be small. When ActiveCampaign began implementing onboarding webinars to trial users, their average number of attendees was four per webinar. But over the course of a year and 377 sessions, they began to see a 50% increase in users who converted compared to those who didn't attend an onboarding webinar.
Activation: Create a community
The action phase is where you have the opportunity to retain your current customers and truly grow your company. This is the phase of the lifecycle where you can expand your creativity in your webinars, and use them as a tool to build community.
Consistently scheduled webinars focusing on a topic or speakers
A weekly, monthly, or quarterly webinar that features a leader from within your company, another company within a similar space, or a company that has a product that integrates with yours, helps to encourage growth and community. It's a great way to continue to hear concerns and questions from your best customers.
Some customers and audiences are like fans; they really want to hear your take on certain topics or issues. If this describes your audience, it's a good idea for you to be the host of each webinar and interact with the audience about the given topic or subject.
Retention: Educate your customers
The greatest contributor to your growth is your retention. This is the phase where you turn customers into fans and they become your biggest brand advocates. Use webinars in this phase of the funnel to meet the interests of your customers and keep them coming back for more.
Webinars that educate on new integrations or features
You can also use webinars to make announcements of launches or company changes. When people attend these webinars, you know they are your "ride-or-die" customers. Apple uses this approach with their launch events. Their "ride-or-die" customers/fans attend the events or watch the live stream to be one of the first people to see the new product. You can do the same with webinars! Build the hype and share the news while your best, most enthusiastic customers interact over chat.
Key Takeaways: Webinar Marketing for the Customer Life Cycle
Webinars are an amazing tool to support your company's growth and provide great customer experience.
Awareness: Promote, promote, promote! Get the word out about your event. Have a strong registration page with a simple call-to-action and the least amount of contact fields you can.
Engagement: Remind your registrants about the event — three emails is the charm! Use chat, polls, and handouts to engage your attendees during the event.
Purchase: Webinars during onboarding is a great way to get customers actively using the product as well as clear up any confusion or questions they have.
Activation and Retention: Share upcoming launches and promote integrations with your customers. Use webinars to discuss topics that interest them most, with speakers they would love to hear.
About the Author:
Adrienne is a B2B SaaS content marketer at Demio and ANB SaaS Consulting and Content Marketing. She loves customer research, kombucha, and the smell of an old book. With a curious and nosey nature, she's constantly asking questions and wondering why.