It was mid afternoon when I arrived at the Codacy office in Lisbon, after a long trip from Berlin via London. I arrived with a mind full of expectation of what has lately been given such tags as "next startup capital of Europe" and "Like Berlin was 5 years ago". Regardless of my expectations, I was greeted by a final couple of hours of warming sunshine on a gorgeous spring day.
During my stay in Lisbon, one of my goals was to meet some of ChartMogul's customers, understand how they're using our product and how their own SaaS business came to be. I also wanted to get a sense of what things were really like in Portugal's capital, answering some of my own questions about how tech startups exist and grow here, from the perspective of founders and innovators. Down to business then – first stop, Codacy, on the crumbling streets of Lisbon's old town…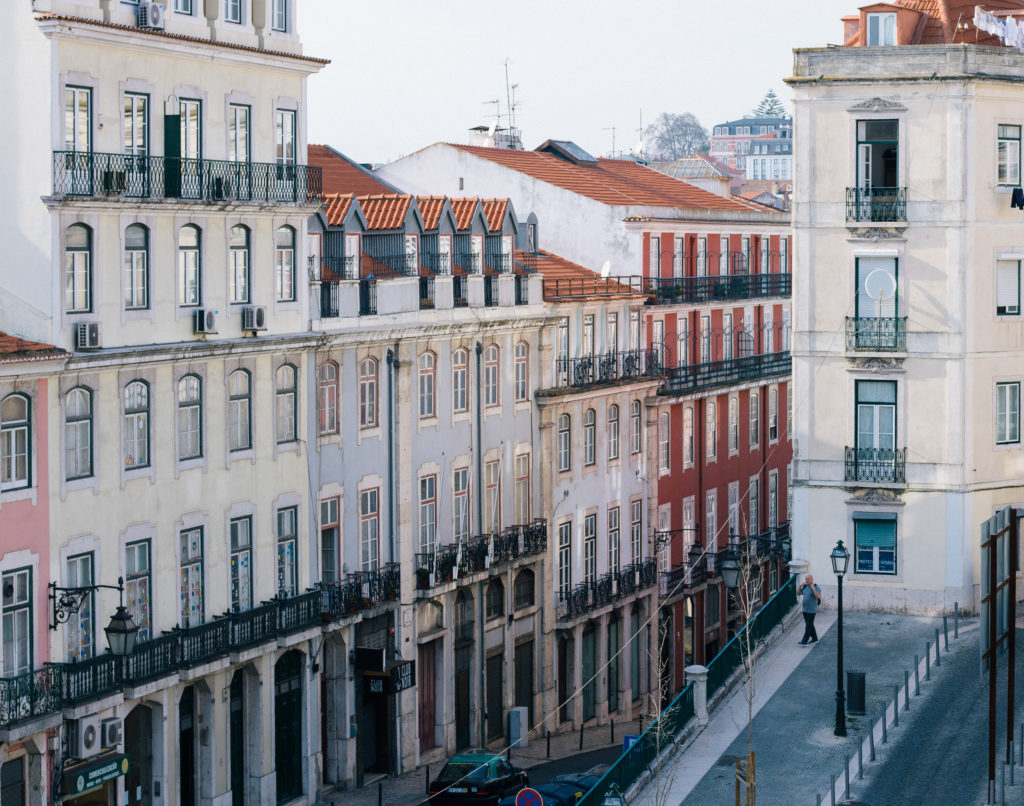 Introducing Codacy
The team at Codacy is solving what is clearly a long-standing pain point and source of problems for almost any business which builds software: The Code Review:
"Code review is systematic examination (sometimes referred to as peer review) of computer source code. It is intended to find mistakes overlooked in the initial development phase, improving the overall quality of software." (Wiki)
Unfortunately, code review in most businesses is a painful, time-consuming necessity that is often not given the attention it deserves. Despite being one of the core contributors to overall code quality in any software building operation, it remains a highly manual (and therefore error-prone) process on which developers spend up to 20-30% of their time.
Co-founders Jaime Jorge and Joao Caxaria saw the same issues whilst working in large consulting businesses in the UK. They decided it was possible to build a product which can save time and money on code review sessions in business, through intelligent automation and technical debt reduction. After navigating their way through the Seedcamp accelerator program in London, they have since opened an office in Lisbon and raised a further $1.1M in a seed extension led by Portugal-based Caixa Capital. Last but not least, the team were also the Beta award winners at the Websummit Pitch Competition. It's clear that Codacy as a product is solving a real problem that resonates with many people in industry.
"[developers] see the value that we provide and then go to their team leader and say 'I would like to use this tool because it makes us more efficient'…"
I sat down with Paul Bleicher (@Paul_Bleicher) who, as his Twitter handle suggests, oversees a lot of the data, revenue and business side of Codacy.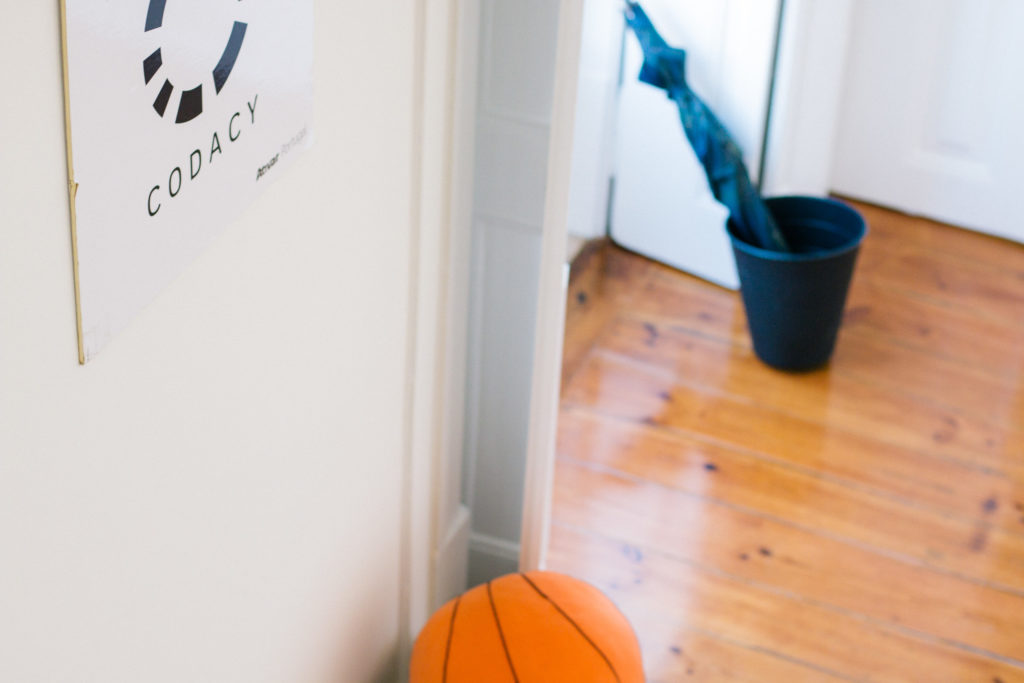 Juggling cloud & on-premise SaaS
One of the interesting characteristics of Codacy's business is that they sell to a huge variety of different companies — from single contractors to huge corporations such as Adobe and Schneider Electric. As a result of this, they need to offer some flexibility (perhaps more than most SaaS businesses) in how they deliver their solution.
You may think that on-premise SaaS (i.e. hosting the app on servers controlled by the client) has gone the way of the Dodo, but there's a little-understood reality that Codacy knows too well – many large Fortune 500 Enterprises still want their software to be self-hosted. Whether the reasons are security-based or otherwise, this was something they had to work with — as well as offering their usual cloud-based product at the same time.
"A lot of companies out there just aren't allowed to use cloud products, especially because [with Codacy] we're talking about the most important I.P. in a company, which is the code."
This hybrid approach to delivering SaaS obviously comes with its challenges, one of which is Analytics. How do you measure revenue metrics for a combination of cloud-based accounts and on-premise installations? This is where ChartMogul was able to offer a solution.
"One of the great features of [ChartMogul] is the fact that you can easily – and amazingly – import a lot of transactions and data that is not coming from Stripe and other payment providers. That was a key decision for us."
One interesting thing that Codacy are doing is offering their product packaged in the form of a Docker container, through the Heroku Elements marketplace. This essentially means that those customers who want the product as a self-hosted setup have a simple way to deploy it to their own (or Heroku's) infrastructure. This blend of self-hosted SaaS and modern cloud-based packaging and deployment systems is something quite unique!
Taking advantage of the support for multiple billing systems meant that Paul could connect the company's Stripe account as well as piping in other transactions from these manually-billed customers (commonly the Enterprise on-premise customers).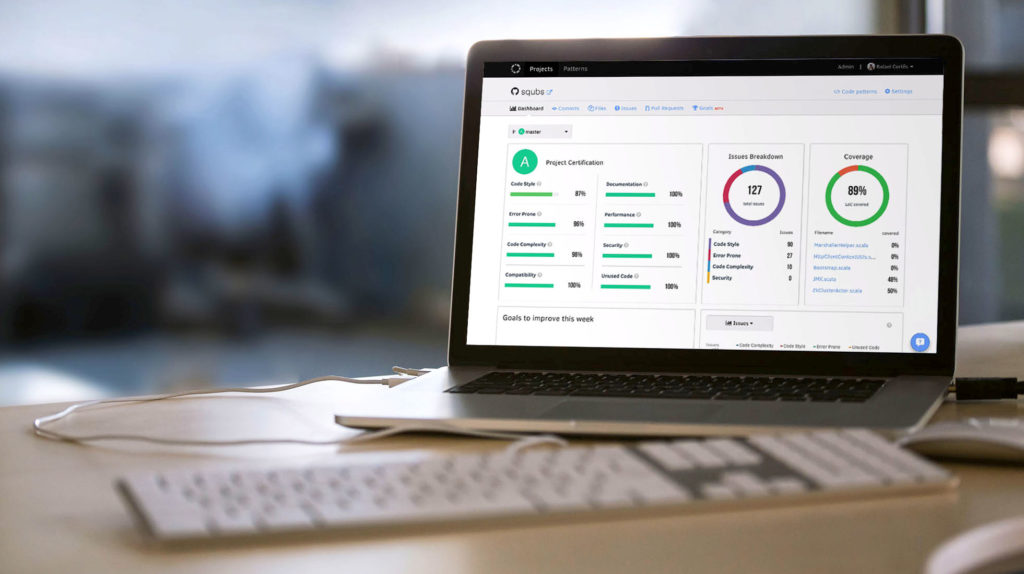 Measuring growth with Metrics & ChartMogul
Measurement of key revenue metrics often doesn't happen from conception with SaaS businesses, which means that there inevitably comes a point where such processes and concepts have to be introduced to the team. I was eager to understand how Paul saw this working within Codacy:
Did ChartMogul change how metrics are measured and used in Codacy?
"[metrics] were the biggest problem in Codacy – I joined as the first non-engineer in the company and I was trying to set these rules and best practices etc. It's still something I struggle with, but I think ChartMogul can make a lot of these things easy.

…

In the end I would say I'm extremely happy with ChartMogul… because of a lot of configuration and customization that the product offers. Just one example that I really like is that — we have a free plan — and you can say that everyone who moves to the free plan is in fact a churn."
Who uses ChartMogul in the business?
I would say I am the main user. I communicate the metrics with the team, but the CEO is also looking at [ChartMogul] as well as my marketing and sales team.

…recently I also invited our designer because I really like the design of the product, especially the charts, so I want her to see them!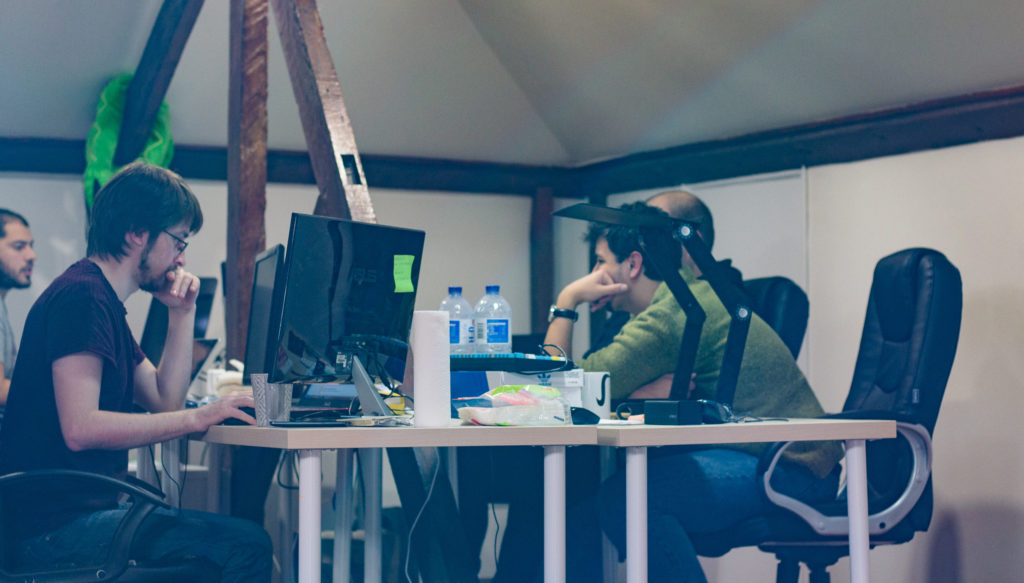 On culture, and Lisbon
Lisbon isn't the only location for the Codacy team – they also have a presence in London. However I got the feeling that for the developers and other team members who work out of the Lisbon office, this was the heart of the company. Paul explained to me the generally-accepted list of benefits that one can read in any startup-focussed overview of the city — cheap rent, great (also cheap) food, a lot of sun and a base in a city from which everyone can easily explore the beauty of Portugal's Atlantic coastline. What's not to love?
Having previously spent time in Berlin (home to ChartMogul), Paul sees parallels between 2016's Lisbon and the state of Berlin around 5 years ago, before dramatic rises in rent and wider awareness of the city as a tech hub. Whether the Portuguese capital will see similar growth in the next 5-10 years remains to be seen, but current signs are positive. One thing's for sure, there are many Berlin expats willing to trade cold winter weather and rising rent for a more Vitamin D-enriched lifestyle. From my few days experiencing Lisbon, I can see how such a prospect is pretty compelling.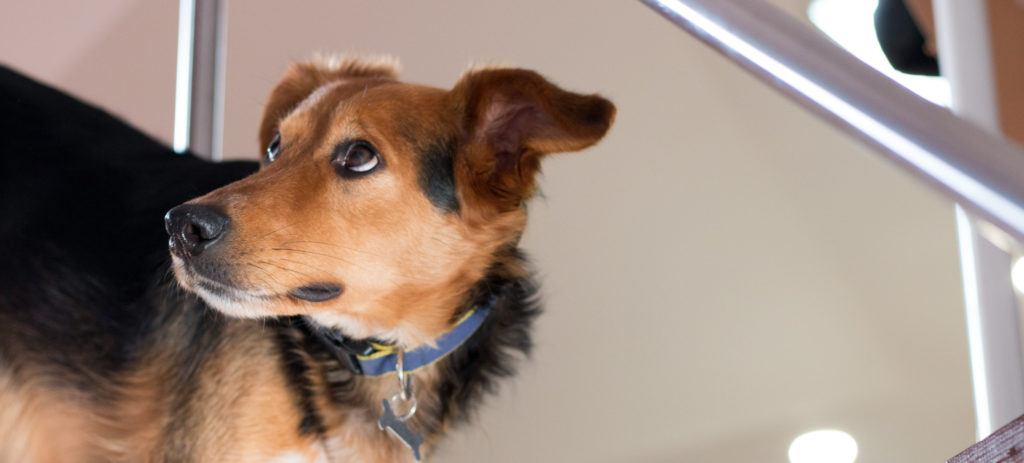 Final word
It's clear to me that the team at Codacy are lowering one of the fundamental barriers to high software quality in many businesses across the world. Through their intelligent tools and automated processes, they seem on track to add what could well be billions of dollars of value (through saved time and reduced bugs) to the software industry.
Developers, rejoice! Codacy is completely free for open source projects! For private repositories, you can sign up for a free trial with your Github or Google account at codacy.com and get started right away.
If you have multiple billing sources in your SaaS business and want unified, consistent SaaS metrics, start a free trial of ChartMogul today. Connect your Stripe, Braintree, Recurly, Chargify or PayPal accounts. Upload manual data and pipe in customer attributes from Google Sheets, or via API and start growing a better subscription business.