Hitting $1M in ARR is a huge milestone. Maybe it's even time to start proclaiming product-market-fit, cautiously of course. Our data shows that average SaaS companies take almost three years to reach the $1M ARR mark. And that most companies achieve $10M ARR in about five years.
The founders of Dealroom and Databox, Yoram Wijngaarde and Peter Caputa (former VP sales, HubSpot), get together with Sara Archer from ChartMogul to discuss what lesson they have learned on the journey from $1M to $10M.
In this post, we will cover a few highlights from their conversation:
You can watch the full video below and find all our panel discussions on our YouTube channel.
Driving growth with content marketing
Both Peter and Yoram saw content marketing as a key to unlocking sustainable growth. It's something you can do yourself as a founder and the playing field is relatively level. It's possible to create content that is competitive just by using your own passion and expertise.
One of the things I started doing intuitively was blogging. I highly recommend it in the early days. You can show your passion and it's also therapeutic as a founder to write. People start noticing that you really care about what you're doing. It's something big companies can't really do. At least you don't have a scale disadvantage.

Yoram Wijngaarde
Databox relies heavily on content marketing. But they have the challenge of creating content outside their expertise. They found a solution and are seeing quantifiable results in traffic and product signups.
At Databox all we do is content marketing. We don't do any paid advertising or outbound. We had a unique challenge: the better way to attract people was to write about our tool integrations like HubSpot or Google Analytics than our product. There was no way we could be experts on that so we started to crowdsource content. Over the last six years we've crowd sourced 1,400 pieces of long-from content. That's helped us to grow to over 250,000 sessions and 6,000 product signups monthly.

Peter Caputa
Use customer feedback to validate while still building
Leveraging in-app communication products can give you a direct source to your customer's feedback. Feedback can even provide the next building blocks of your product.
Listening to early customers is super important. I remember when we installed Intercom—it was a total game-changer. It gave me a direct channel to talk with users. For the first five years, I was doing the chats myself. Feedback doesn't always come as feature requests, instead it's often it's user experience issues. And this feedback is super valuable. You realize what's in your head is not how your users actually use the product.

Yoram Wijngaarde
Customer feedback doesn't always need to be as direct as chat. Feature requests in aggregate can be a good way to figure out what direction you need to go with the product.
My role in the first two years was helping to get feedback and baking it into the product plan. Feature requests in aggregate can be a good signal. When a few hundred users are making the same request it's usually something stopping them from doing something they want to do. We probably spent the first five years just building what the market demanded.

Peter Caputa
Going beyond product-market-fit
Achieving product-market-fit is an accomplishment in and of itself. But it's not unheard of to see strategies you've been using fail to drive consistent growth while you scale. In short, growth starts to plateau. The panelists advise: to drive sustainable growth, it's important to maintain a customer centric culture, make good decisions about building out teams, and never stop working on PMF.
Be totally focused on your customer. What happens a lot, and it happened with us, is as soon as you get a bit of PMF you get ahead of yourself with new hires. Pretty soon you become more focused on each other than your customer. You have to maintain a culture of being obsessed with delighting your customers. Try not to get too focused on internal BS. Customer satisfaction has to be your north star.

Yoram Wijngaarde
Building out a team is often the next step for companies looking to scale. Peter shares his experience with managing headcount.
We built out the CS function but I'd say we kind of overshot a little. Unfortunately, we had to let some people go. We got a reduced ROI on initial investment on headcount. We pivoted a little back towards PLG and trying to pick away at friction points, expand the in-app onboarding process, launch additional. features, and add value to existing customers.

Peter Caputa
As a final note, never stop developing and fine-tuning your strategy and don't treat PMF as a static point. Scalability means staying adaptive to your market's dynamic needs.
You're never really done with PMF. You're constantly figuring out what the market needs now, how has it evolved, what adjacent markets can we serve?

Peter Caputa
As always we want to thank our guests for sharing their knowledge, insights, and experience.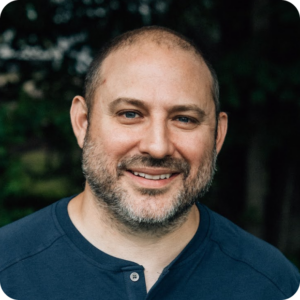 Peter Caputa
Peter Caputa IV is the CEO of Databox, an analytics software company that helps companies monitor, report & improve company-wide performance. At $7.5M ARR, Databox has 3k subscribers, including 1k partners using Databox with 25k+ companies.
Previously, Peter was the 15th employee at HubSpot, ultimately being promoted to VP, Channel after building HubSpot's partner program from 0 to $115M ARR.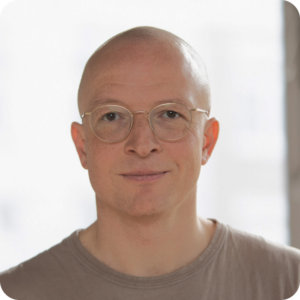 Yoram Wijngaarde
Founder of Dealroom.co which was launched in 2014 to provide intelligence about the world's most promising startups and ecosystems.
Before founding Dealroom, Yoram was an investment banker at Lehman Brothers, Nomura Securities and NOAH Advisors in New York and London. Yoram has a cum laude Master's degree in Economics from the University of Amsterdam.