Thanks to everyone who came out to see us in London at our third Mogul I/O event. The presentations and discussion was packed full of lessons and insights, as you'd expect from such a selection of seasoned SaaS leaders.
The following post is a summary of the points discussed along with key takeaways and quotes. Enjoy!
Participants:
---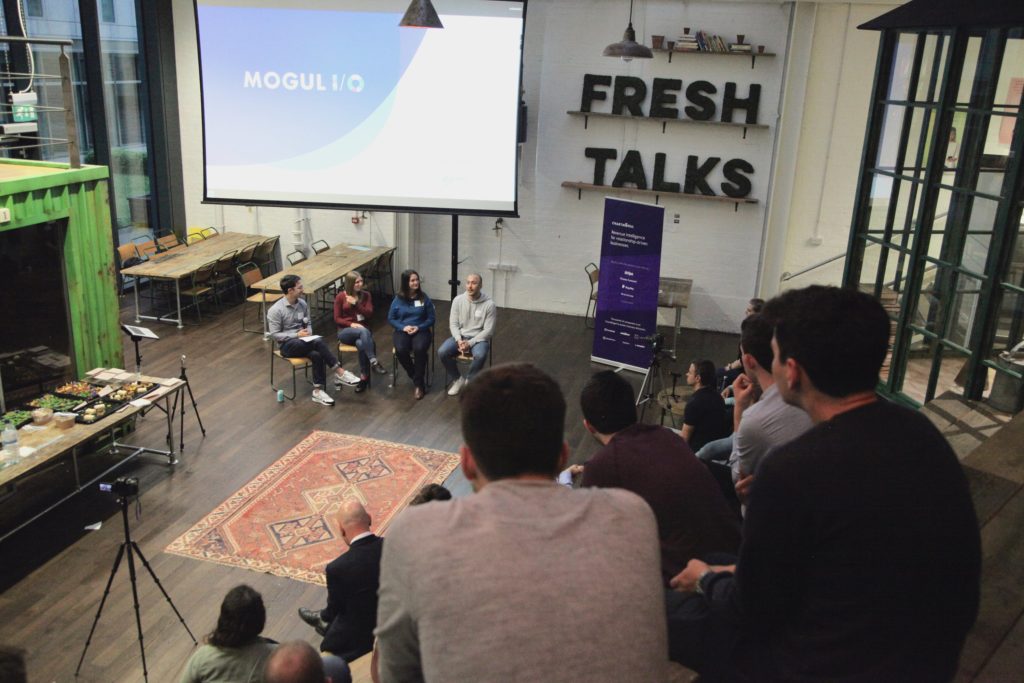 On the most meaningful metrics for decision-making

The team at Marvel tracks the company's key metrics in ChartMogul. Beyond looking at high-level metrics, a lot of his focus is on understanding the effectiveness of individual pricing plans. The team has identified and rolled out new plans aimed at unlocking new growth for the product, so it's important to constantly check in on how these perform.
A key metric for Marvel is what the team calls "day zero to day seven premium conversion" — i.e., how fast can you get someone to upgrade within the first week? This helps prioritize the most impactful interactions with users during that critical seven-day period.
"For Marvel, one of the most important days for us is day zero — that's where we get most of our conversions from. Literally from the moment someone signs up, we've got to get to work right there and then."

Murat Mutlu, Marvel
Janna Bastow of ProdPad is highly focused on product usage data, and explains just how big the insights from this have been:
"We did some analysis and we realized we could tell with 85% certainty by day nine if they were going to buy or not. This was actually one of the drivers in bringing the trial length down."
Janna recommends looking at what users are actually doing in the product — how many other colleagues they've invited, what kind of features they're actively using — trying to understand the health of the account. These are rarely individual numbers or metrics and require a deeper approach.
She also highlighted how it's important not to forget the significance of cash flow, i.e. actual money in the bank:
"It's one thing to get people to pay for a monthly subscription, but something else altogether when they buy an annual plan … it makes a huge difference to your bottom line and your ability to run the company."
At Receptive, the business model is a little different. The product is tailored to enterprise or scaling businesses. The team put a lot of work into figuring out their ideal customer profile and realized that those enterprise businesses generally wanted to be sold to. This means that by the time a customer has signed up, there's already been some discussion about an annual or multi-year deal. Also key for enterprise-focused businesses is average revenue per account (ARPA):
"ARPA has been really important metric. We've seen that steadily going up as the whole team has been focused on closing those bigger deals."
Key takeaways
The first few days (or even hours) of a new trial are critical. This should be the focus of your efforts if you want to have an impact on conversion rate.
Add context to your metrics, especially with product usage data. You need to understand the experience your new customers are having in the product.
For enterprise, average deal size or ARPA should be a key metric.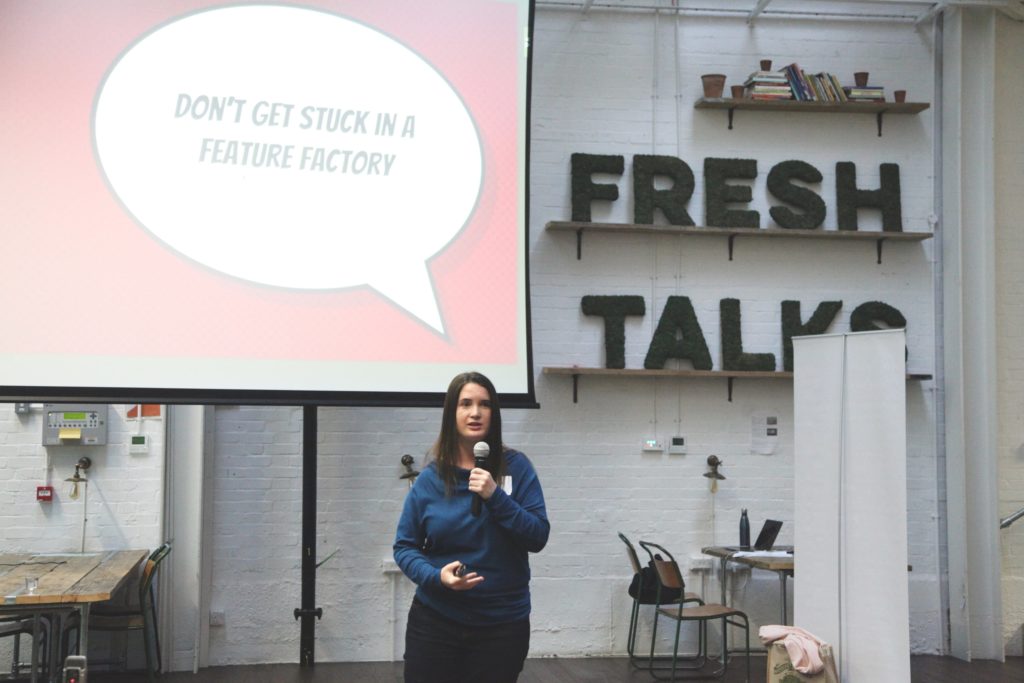 On making freemium work

Marvel is a fascinating product when viewed through the lens of freemium. In the early days, the entire product was completely free and it wasn't until later that a premium plan was added. Today, Marvel has a "forever free" plan which is important for the way the product fits into professional products. Murat explained:
"We take a bottom-up approach. We're a tool for creatives and designers and we need to get saturation within a team, workflow or company to be able to move up to a purchase conversation."
It's clear that by only offering a limited free trial this process wouldn't have worked. Designers and creatives have to be completely bought into using Marvel — they need to fit it into their workflow:
"A designer will not use something that someone else tells them to use … they'll just use the thing they like and that helps them get the job done faster."
So for Marvel, bottom-up selling works really well. It does take time, though, for a project to get underway. This is the main reason for not having a limited free trial. The process will often last longer than a week or two, and they'll need to get real value from it during that period.
Murat also explained another benefit of freemium early on:
"When you're really early stage, working in your bedroom and don't have a lot of customers, they act as a really good marketing engine for you — being able to spread the word and have advocates … that worked really well for us."
At ProdPad, Janna and her team have tried many approaches to pricing over the five years since launching, including Freemium. This includes launching a free version of ProdPad that didn't get traction. Janna's experience was that free users ended up being problematic and expensive to support. They wanted features that were available in the premium package but did not have the willingness to pay for them. They also had the expectation of full support.
The solution that works well for ProdPad is a hybrid approach:
"We've actually found other ways of approaching it. We now have add-on tools, like a portal for your customers to give you ideas (that's free) and other mini tools that you can use for free."
ChartMogul launched our free plan in July 2017. As CEO Nick discussed, it took about seven months for the free users to overtake the three years worth of paid growth.
ChartMogul's free plan replaced an existing starter plan that cost $1 per month. The problem with this was that it created the expectation of service — the customer is paying you. In reality, a $1 plan is not meaningful for overall revenue, so it was dropped in favor of the new free plan.
Interestingly, the team at ProdPad had a very different experience. The product had a free plan, and after launching a cheap paid version ($20 per year) found that paid users were much more ready and willing to upgrade.
Key takeaways
Think about who your buyer really is. Do you need to win over developers, designers or other personas?
Don't assume you have to offer a free trial in SaaS. There are cases where it limits both you and your prospective customers.
If people are paying for your product (regardless of the amount) they'll expect a certain level of service and support.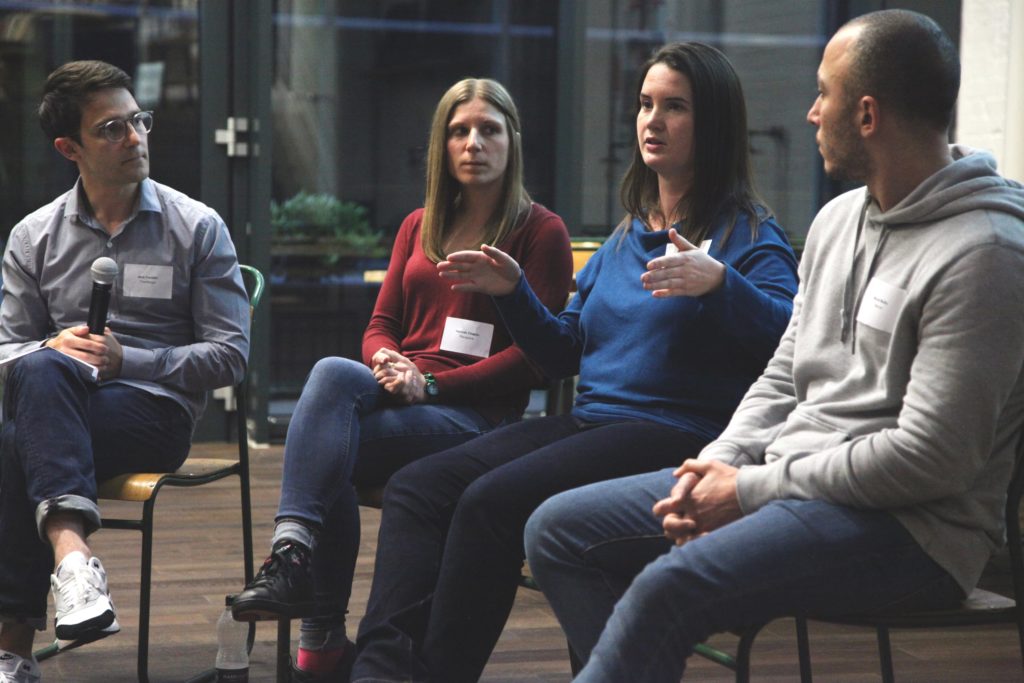 On aligning price with value

Nick set the tone for this question: "It's easier said than done, right?" Pricing is always a difficult topic and the panel wholeheartedly agreed.
As Murat explained, some products are easier to price where you can scale the price point based on transactions or API calls. With Marvel it's a little bit trickier. Marvel's pricing scales per user as one dimension, and secondly with projects. The baseline allows for two or three projects, with any more requiring a higher price point.
Things can becomes difficult with pricing when you have a small team inside of a big company using the product:
"You might have a big global company using one project because it takes them six or seven months to complete, then you have an agency getting through a ton of projects really quickly but there's only five of them."
Murat's advice on this? The only way to do it is test, repackage, move features between plans, look at the data on what people are using and keep moving forward. There's no magic pricing plan that's suitable for everyone.
ProdPad used to charge based on products. "If you had more products we assumed that you had more money." This assumption turned out to be wrong.
Janna's team ended up settling on per-user pricing, but based on different packages tailored to specific use cases.
"One of the key things is that we only charge for the people who actually get day-to-day usage. There's tons of value for other people to be able to look in — commenting, annotating, viewing projects — but we only charge for the product people and not the rest of the company."
People tell you not to price based on user, because people start sharing logins and this breaks things like collaboration. For ProdPad, it's really a blended approach that's worked in the end.
"Don't be afraid of complicated-looking pricing. Look at Intercom — it used to be a single product, but nowadays it's four different products based on one platform. Nobody seems to get it but it really really works."
Hannah Chaplin's advice? Test it. Test, test, test.
"We've tried all sorts but what's working right now is feature-based pricing. A great example is smaller companies don't care about fine-grained permissions and SAML SSO etc."
Nick has seen from his former experience running the APAC region for Zendesk that different markets have dramatically different levels of price sensitivity. It's important to remember this.
Initially, ProdPad was really big in the Brazilian market, but the team didn't really understand why. Over time, these customers eventually dropped off. It wasn't until afterwards that they realized that because they were pricing in US dollars, the exchange rate (due to the ongoing economic crisis at the time) led to the product being cost-prohibitive for Brazilian companies. This has happened with a lot of SaaS tools in Brazil — they ended up building their own solutions.
Key takeaways
It can be useful to look at the internal structure of businesses you're selling to. Would it be used by a small team or across the organization?
Test your pricing in whatever way you can!
Simplicity doesn't necessarily lead to the best pricing strategy. People like to pay for features they use, so this might mean splitting the product out into smaller add-ons.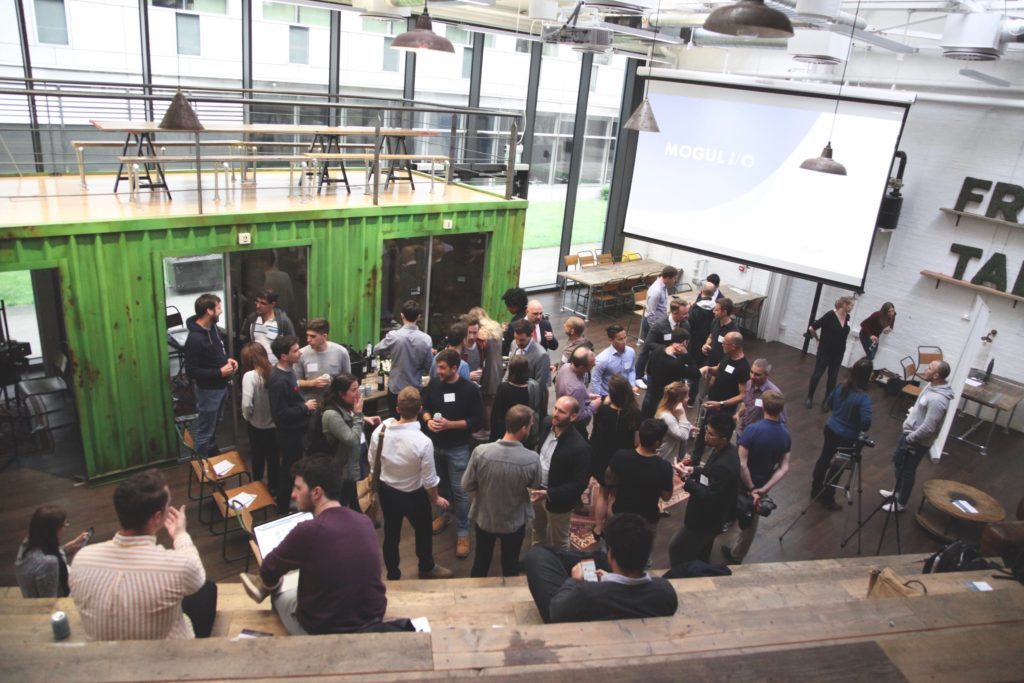 On improving onboarding success rates

As a product entirely focused on the enterprise segment, things are a bit different for Receptive. As Hannah explained, by the time the sale has been made there's already been a lot of effort to ensure a good fit. Because of this, Receptive has invested a lot in making customer-only content such as webinars to nurture those existing customers.
"I think like any good SaaS business, once the sale's done, it's not over — you've got to keep adding value, you've got to keep being helpful and making sure people are successful in your product … Always be onboarding."
Janna explained the "plateau of doom" that the company experienced and had to claw their way out of. One of the few metrics they could improve during this period was the onboarding rate. Free trial conversion wasn't great at this point, so they took action in two ways:
Throwing away the fixed trial period and moving to an auto-extending trial. Users really love this, and it's actually cut the "time to entering credit card" metric down from 36 days to just 11 days.
Personalized onboarding emails based on product usage. The team was able to automate most of these emails using the data they had. This completely transformed the onboarding experience.
Marvel is aiming to self-serve the majority of onboarding. The team has created a process where if you sign up, you're taken through exactly what is considered to be important in the product. But (and here's the surprise), they found that people skipping the tour were more likely to upgrade to a paid account!
Today, Marvel is still experimenting with automated onboarding and also investing in video content to help guide users through features.
Key takeaways
Always be onboarding!
Don't make any assumptions when it comes to designing your trial. ProdPad's flexible trial period is a great example of throwing away the playbook.
In 2018 the benchmark for good onboarding has been raised. You need to provide a personal onboarding experience — and the tools to do this exist today.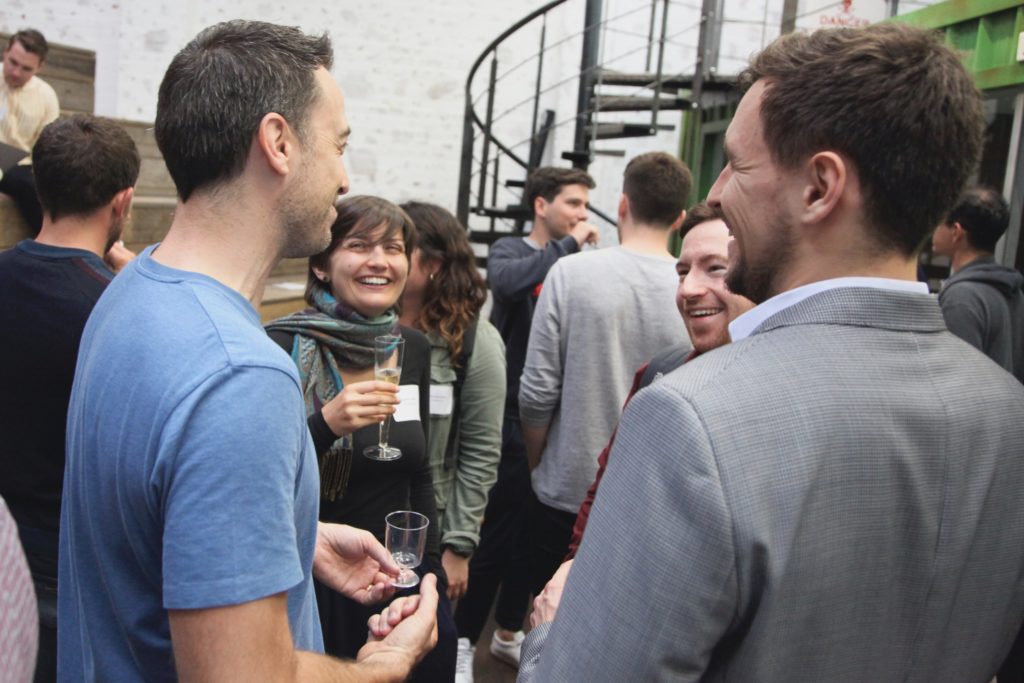 On opportunities in 2018 and beyond

Receptive: Hannah's team are starting to build out an ROI dashboard which shows how much time the company is saving, really helping leadership in the business. They're also starting to use the data in much smarter ways; e.g., "Hey, customer success manager, did you know that 90% of accounts have this same feedback as their number one priority?"
ProdPad: A key focus for this year is in getting the word out and marketing the product. Today, most customers came from inbound and they've only just started pushing outside of that. "We're learning what happens when you start going out and telling people about it."
Marvel recently launched an API which takes it from being a small tool to a platform that people can build and innovate on. Secondly, pricing and packaging is always a huge focus. Murat and his team will take a step back and look at how they can build the tools they need to make the right decisions on pricing.