We introduced Manual Customers back in April to address the common scenario of having customers which are invoiced outside of your subscription billing system. We know many of you have customers that fit these criteria, and the importance of including their subscription data alongside the data from your primary billing system.
With ChartMogul, we allow you to include and aggregate all of this data in your account – regardless of the source.
What's New?
Firstly, you can modify subscriptions for these customers, enabling upgrades and downgrades to their account. You can do this in the ChartMogul Dashboard, or by uploading a CSV file with updated subscription information for the existing customers you want to modify. Any of these modifications to the customer's subscription will be reflected in a new Activities feed on the Customer page:

Secondly, you can now delete manual customers in the ChartMogul dashboard. The customer, including their historical data, will be completely removed from the platform and you'll no longer see them listed on the Customers page.
Finally, we now also allow you to fully delete a customer's subscription, including all historical records of it. You can do this from the Edit Subscription window: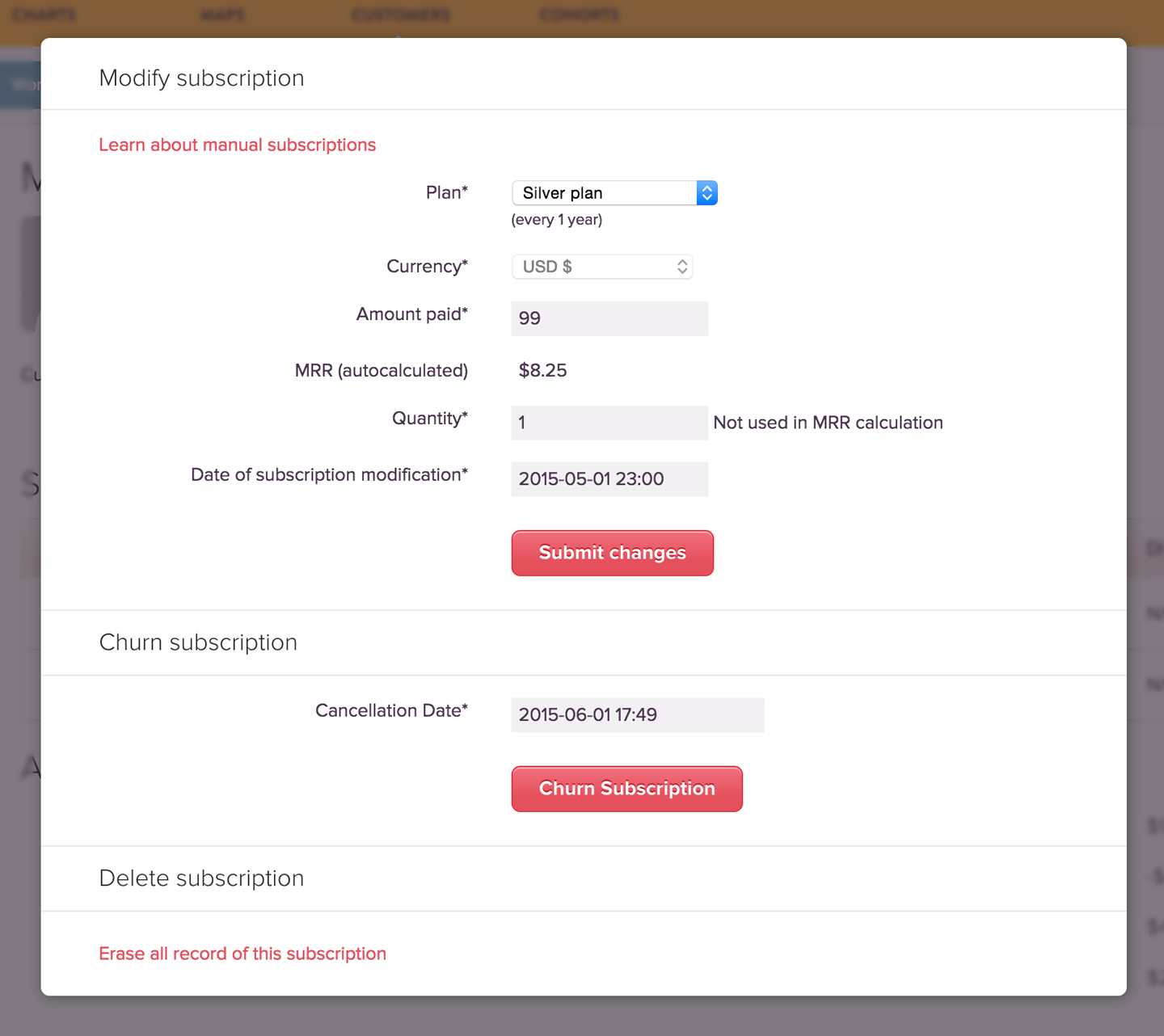 These new updates and the Manual Customers feature are available today to all customers on the PRO Plan.