When the time comes to expand outside of your core market, how do you begin to assess your options? To start, you could move your SaaS upmarket — go after bigger fish, the higher-value customers who will amplify your recurring revenue. These days there's a lot of pressure on SaaS to move upmarket, and at ChartMogul we've even written advice on how to do so (without losing your soul).
For early and mid-stage SaaS companies, the desire (or pressure) to scale can drive the business into international territory. Here's some advice on how to properly assess and prepare for this move.
Should you expand globally on your own or with a distributor?
Before we really start, this question should be considered, just planted in your head as you read on. Expanding globally can be even more complicated and risky than it sounds. Doing it on your own will likely consume a lot of resources.
Another way to expand globally is to use channel distribution. This is what Tomasz Tunguz has called "the most successful SMB SaaS acquisition channel ever built." Teaming up with a distributor in your target markets "enables you to gain global coverage without having any resources outside of your home market, essentially outsourcing your global channel enablement, marketing, sales and support to a distribution partner" (Thomas Hansen).
You're essentially using resellers who are local in those foreign markets. Of course, the success of a distribution channel model like this depends on your product's ability to be bundled with other vendors in a way that makes sense and adds value to their customers. Not all SaaS products will fit such distribution partner/reseller model.
Select your target markets
As a SaaS business, you can evaluate and prioritize potential new markets on these criteria:
Stable political situation
Favorable socioeconomic environment
Extensive broadband and mobile coverage
Compatible or accessible payment infrastructure
Simple regulations and tax requirements
Of course none of these address the primary question: How big is the potential market? How many possible customers exist there, and how much possible revenue do they represent?
To answer this, you could evaluate the GDP per capita compared to the overall internet population. You can also evaluate whether the market has a large number of target customers with high disposable income. The standard markets that fit this bill are the US, the UK, Canada, Australia, France, Germany, and Japan. (If you're a B2B SaaS that serves fellow startups, you can look to regions where startups are well funded.)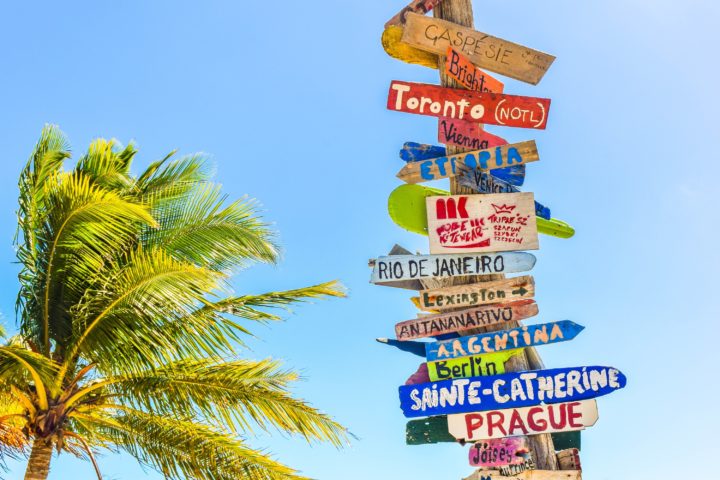 Analyze your target markets
Potential competitors: Does competition already exist there? Study your potential competitors. Where does your product fit? Not only does this tell you what you're up against, you also learn whether you'll have to educate the market yourself — or if you only have to differentiate your solution.
Possible customers: What does your target customer look like in this market, and how many of them are there? Your customer profiles could change or multiply, based on the new population. How could you reach these customers?
Localized knowledge: What knowledge and skills does the target market have that are different from your local customers? How might this affect their need for or use of your product?
Price localization: Based on the economic climate and competitive playing field, how might you need to adjust your pricing?
Analyze your product and business
Based on your knowledge of the new market, evaluate your product for any possible gaps. Are any modifications necessary — to specific functionalities, communication touch points, UI, etc?
As for your overall business, consider whether your existing brand, created for your local market, would translate well to your target foreign markets. What messaging would need to change to attractively convey your mission, company values, and product value?
Create a brand new go-to-market plan for target markets
We won't get into this here, as it's worth its own in-depth discussion. Not to mention a lot of reliable resources already exist on the subject of creating a go-to-market strategy. In this case you're adapting your GTM plan and operations to suit a secondary market.
There are some things to consider around the timing of your go-to-market execution, though.
The seasonality of your business, if you have any.
The seasonality of the target market. Does the culture have any holidays or breaks where business slows, such as the month of August in France? Plan around those so that your launch doesn't start out as a slump.
Your company's other product launch schedules and team availability. You will want all hands on deck to ensure the roll out to a new market goes seamlessly. You also want to ensure rolling out to a new market doesn't adversely affect your current product offering in your core market. So coordinate between the two.