In SaaS Roundup, we comb through the noise to find you only the best SaaS-flavored reads of the week — just our top three.
You can also receive SaaS Roundup in your email inbox every Friday — just drop your email here and you'll receive the next issue.
---
Subscriptions are reaching never-seen-before levels of scale. This week, we learned that Amazon Prime has over 100 million subscribers and that Apple may be planning to launch a news subscription service soon. Oh, and Netflix is still blowing past expectations, now with over 125 million subscribers globally(!)
But it's not all rainbows and unicorns — check out the OpenView article below on Blue Apron's ongoing struggle with churn.
This week's top reads
Kyle Poyar, OpenView Partners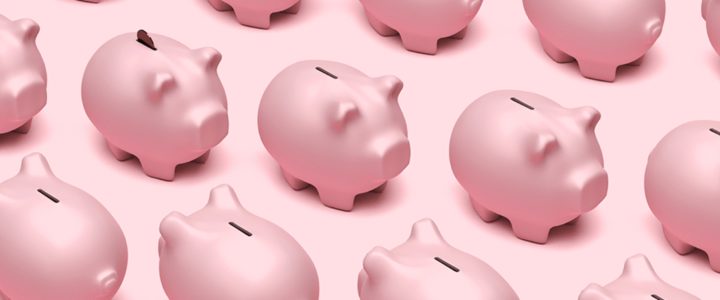 "There are many contributing factors to Blue Apron's struggles, including rising competitive pressure, Amazon's push into food, and distribution challenges. But there's one overarching issue: customer churn."
Churn is the Achilles' heel of any subscription business, big or small. With the recent focus on a surge of successful SaaS IPOs, I think this is an important look at one recent public offering that hasn't exactly been the success its investors hoped for. Kyle does an incredibly job of tying Blue Apron's issues back to SaaS businesses as well — there are plenty of parallels here and we should take note. Read the full post
---
Jessie VanderVeen, Controlant
"The purpose of category creation isn't just about making a dent in the way companies work and changing what people do every day. Category creation is about setting the price. Setting the price is important because price point determines your ACV, and your ACV leads to your valuation. If you're in an existing market, your ACV is already set."
When you look back at major success stories in SaaS such as Salesforce, nearly all of them are category creators. They didn't join an existing market with a slightly differentiated value proposition. They built their own brand and narrative that was entirely different to anything else out there at the time. Read the full post
---
Steli Efti, Close.io
"It's not enough to just know your customer. You need to understand the ecosystem within their company. Only then can you need to differentiate, segment, and prioritize the right stakeholders and make sure you're putting effort in the right place."
Steli shows — with concrete examples — how stakeholders matter at every deal size. This post is packed with practical tips on truly understanding who you're selling to.
---
That's all for this week! Don't forget you can still receive upcoming issues of SaaS Roundup in your email inbox. See you next Friday.