At ChartMogul, we believe that everyone in your company should understand how their actions contribute to the bottom line. For many of our customers, that means giving their full team access to ChartMogul so they can explore revenue and customer data and support faster business growth. But it's just as important to serve up revenue and subscription billing data in the context of other activities — for instance, when your customer success team is dealing with support tickets.
HappyFox's new ChartMogul integration helps customer success teams access key subscriber information, directly within HappyFox, in order to improve support. Now they can access details like monthly recurring revenue, customer start date, active subscriptions and plans — all without leaving a ticket.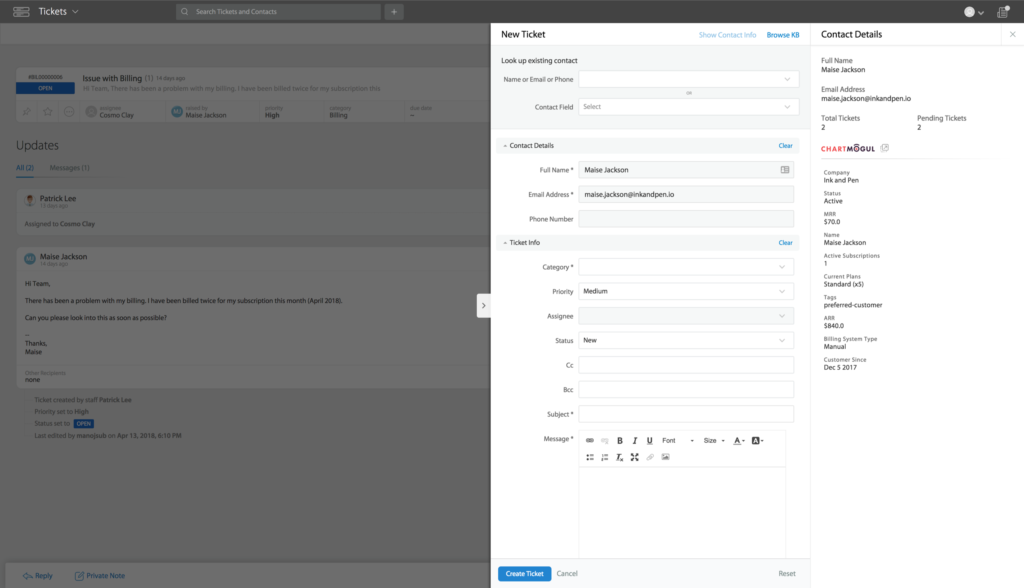 About HappyFox  
HappyFox offers an enterprise-grade help desk ticketing system and live chat software. Their software focuses on improving agent productivity and success by making it easy to unify, manage and act on inbound support requests.
Connect ChartMogul and HappyFox today
With this integration, success teams can improve response time and avoid manually querying customer information. Already using HappyFox? Connecting ChartMogul is easy — just grab your API credentials and enter them into the ChartMogul app in the HappyFox app store. You can follow these instructions or watch the video below. 
We're so honored that HappyFox has added an integration for ChartMogul, and love seeing our customers find new ways to use data to support their customers. Do you have an idea for a ChartMogul integration? Learn more about our Metrics API and start building!