About Nitro
Originally founded in Australia, Nitro is headquartered in downtown San Francisco with offices in Melbourne, Australia; Dublin, Ireland; and Nitra, Slovakia. One of the fastest-growing private companies in the world, Nitro is also a multiple Inc. 500/5000, BRW Fast 100, Deloitte Technology Fast 50 and Software 500 award winner.

The Nitro family includes several powerful tools:
Nitro Pro, which is desktop software that allows end users to Create and prepare PDF files – the leading replacement to Adobe Acrobat.
Nitro Cloud, a SaaS product that provides unlimited Secure eSignatures (including Mobile eSign) and in-browser markup & revision (collaboration) tools.
Nitro Pro+, a subscription service that includes Nitro Pro but adds Premium-level support, unlimited upgrades, and the Nitro Cloud Professional Plan.
The company was founded in November 2005, and has since raised five rounds of investment, including most recently a $15M Series B in November 2014. In other words, they've been growing explosively, even for a modern startup.
Manual data mining doesn't scale
As Nitro grew, they tracked recurring revenue analytics mainly via a manual pull from their database, or their finance team assembled disclosing results directly from Stripe (their payment platform). More complex metrics for Churn, LTV, and other SaaS metrics had to be constructed manually and, therefore, were infrequently carried out.
Once they decided they wanted to expand their SaaS product offerings – by adding a subscription option to their most popular product, Nitro Pro – they realized they needed something better. That was when they found ChartMogul.
ChartMogul removes the pain from calculating and understanding a company's recurring revenue. It does this by providing – through 1-click integrations into the subscription billing platforms – beautifully simple subscription analytics with little to no configuration.
In the words of Alex Acker, Sr. Manager, Marketing & Insights at Nitro:
"The transition was incredibly seamless. ChartMogul's ability to access all of Stripe payment platform allowed for all of our historical numbers to be integrated and displayed almost instantly."
It provides exactly the kind of analytics Nitro was looking for: Month over Month Revenue (MMR), Churn Rate, Customer Retention, Retention and Customer Lifetime Value, all with multi-currency and geo-mapping.
ChartMogul is key to the success of subscription based products
ChartMogul has made a huge difference for Nitro; as Alex explains:
"Since onboarding to ChartMogul, we've noticed several positive benefits. The first, being a massive reduction in the time it takes to understand purchase and churn patterns. On a dynamic and daily basis we now have a clear line of sight into the health of our SaaS business. The second is that our SaaS metrics and subscription performance have become more accessible and democratized throughout the company. Leaders and managers in each department now have the capability to review metrics on the fly and get the respective answers they need."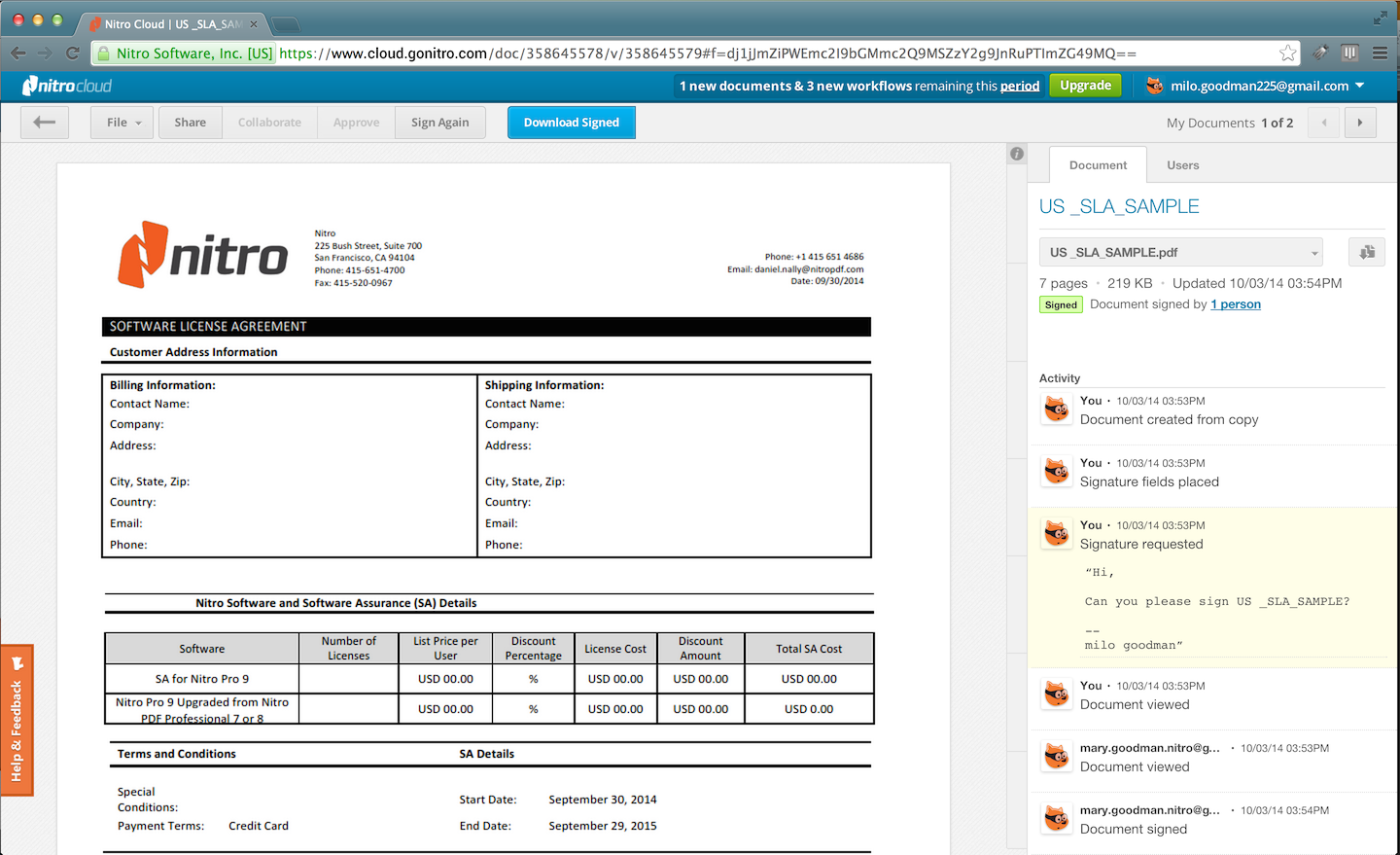 Alex Acker adds:
"Exploring our data via ChartMogul has become a daily exercise first thing each morning. We recently released a subscription pricing option for our most successful product, Nitro Pro 10, and thus need to dynamically understand its performance and uptake on a daily basis."
Nitro's manager now highly recommends ChartMogul:
"You simply cannot manage a SaaS business effectively without insight into key SaaS metrics and assembling and correctly analyzing this data can prove challenging for any. ChartMogul breaks down the barriers of access to SaaS analytics and provides a common view of key metrics throughout our organization. We use it daily."
Actionable Insights
ChartMogul adds an extra sophisticated layer of intelligence by offering Cohort Analysis: observing what happens to a group of customers that joined in a particular time period. It allows companies to better understand the changes in subscription lifecycles, helping the decision making process so the company can take action in time to upgrade or avoid a revenue loss.
Armed with full insight and visibility into their subscription customers, Nitro can now confidently focus on what they do best: helping their customers find the best leads.
Give ChartMogul a try
You can now sign up to start a 14-day free trial, and see for yourself how companies like Nitro were able to get better insights into their subscription business.