In this cheat sheet we're focusing on some of the ways we've been thinking about churn at ChartMogul.
Particularly around how to better classify churn, e.g.
Pro-active churn (e.g. cancellations)
Passive churn (e.g. user doesn't update an expired card)
"Happy" churn (the user finished using your product for the purpose they intended)
Churn that isn't really churn (e.g. a cancellation and refund within a money-back-guarantee period)
And also best practices for when to recognize churn, e.g.
At the time of cancellation
At the end of the current (paid-up) billing period
Presenting…
The Ultimate (SaaS) Churn Rate Cheat Sheet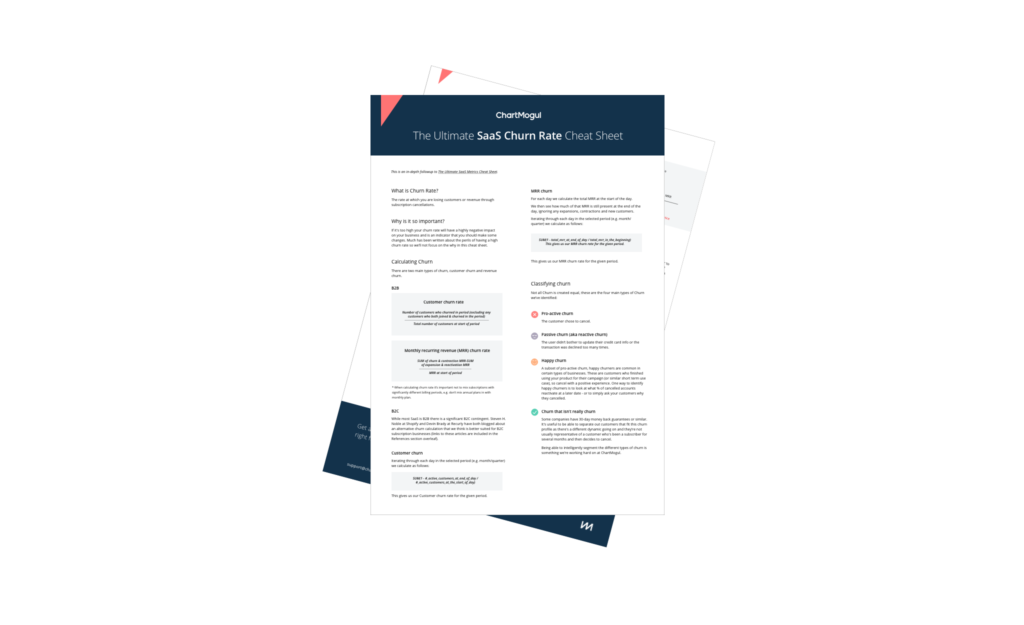 Find it useful? Please share!
References used in creating this cheat sheet: