OK, 1,000 isn't quite true, but we couldn't resist a homage to Jobs's 1,000 Songs in Your Pocket iPod slogan. Last week, we dropped a hint in our 2020 roundup, and today we are happy to say it's official — the ChartMogul iPhone app is live!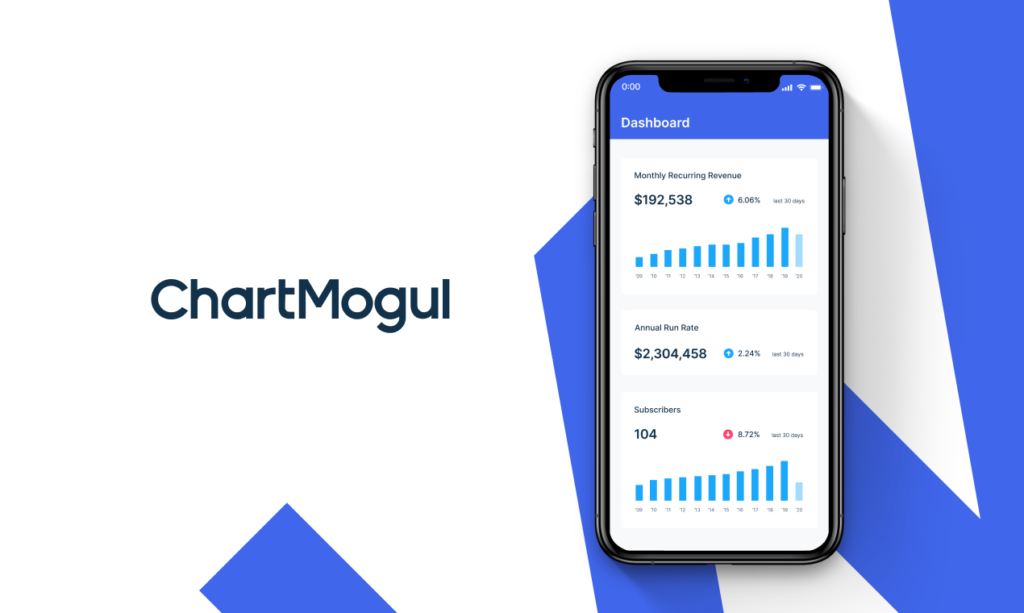 Subscription businesses never sleep, you can't always rely on being close to a desktop computer when you need to look at your up-to-date SaaS metrics.
Now, thanks to this new app, you can check your metrics on the go!
With this launch, we want to make your subscription analytics even more accessible, and it comes in the form of a beautiful app that's always just a tap away.
Help us bring the app to more people by upvoting it on ProductHunt!
What's in it?
This is the first version of our app, which gives you an easy way to track your most important metrics: MRR, ARR, and Subscribers for the last 12 months or (up to) 12 years.
Important
: This initial version is tailored towards ChartMogul admin users, because it requires you to input your ChartMogul account token and secret key found under
Admin > API
.
We plan on adding read-only and per user API keys in 2021, but for now, we recommend that you keep the number of users of this iPhone app to just a few admin users.
Take it for a spin!
Download it from the Apple App Store and connect your ChartMogul account by inputting the API keys. If you use a Mac, Apple's near field copy/paste capability can help copying over the keys to your iPhone easier. We plan on adding QR code and/or oAuth based authentication in a future version of this app.
Whether ARR is the first thing you check in the morning, or you just want to brag to friends & family at the dinner table, the ChartMogul app will be there for you! 😉