We spend so much time discussing metrics and concepts, that we sometimes forget that not everyone is well-versed in the language of SaaS.
The same way there's power to making data transparent, we believe making the language we use easier to understand helps everyone in the industry — from those who are just making their first steps, to the most experienced practitioners in the field.
That's why we are happy to share with you our brand new SaaS Acronyms Cheat Sheet.
The Basics of SaaS Acronyms
SaaS: Software as a Service
Software as a Service — of course. SaaS tools are attractive to users because it allows them to easily access applications over the cloud. SaaS companies are attractive to investors because their subscription business model makes the revenue predictable.
PaaS (Platform as a Service) is a cloud service delivery model where the provider delivers hardware and software tools to customers via the internet. PaaS is similar to SaaS, but differs in the portion of the technology that is kept in-house. With SaaS, the vendor manages all the hardware and software. With PaaS, the data storage and management functions are often kept in-house.
IaaS (Integration as a Service) is the third of the 'as a Service', in which the customer only leases the hardware. The entire software stack is maintained in-house, such as the operating system, middleware, data, and more.
KPI: Key Performance Indicator
KPIs are how SaaS companies track progress. It's a quantifiable measure of performance over a certain period of time, and enables companies to make smart business decisions about the direction of active projects.
An example of a KPI would be revenue growth or retention rate.
B2B & B2C: Business to Business and Business to Consumer
B2B refers to businesses that sell products or services to other businesses. For example, ChartMogul is a B2B SaaS company.
B2C refers to businesses that provide products or services directly to individuals, who are the end customers. For example, Apple, Meta, and Nike are examples of B2C companies.
Finance and Reporting
MRR: Monthly Recurring Revenue
Monthly Recurring Revenue measures the total repeatable revenue your company generates each month. It's a crucial metric for subscription-based revenue models—of which SaaS is one of the most common.

ARR: Annual Run Rate and Annual Recurring Revenue
Annual Run Rate is a way of annualizing a company's revenue run rate. In SaaS, this is done by taking the MRR and multiplying it by 12. ARR provides a holistic view of your business and helps decision-makers assess the success of the company in the long term.
Annual Recurring Revenue on the other hand, is calculated by dividing the total contract value by the number of years. SaaS companies that run only on yearly and multi-year contracts use this Annual Recurring Revenue.
CMRR: Committed Monthly Recurring Revenue
Committed Monthly Recurring Revenue, is a projection of MRR in the future. It considers any committed new business, expansion, reactivation revenue, or scheduled churn/contraction. You might also see it written as Contracted Monthly Recurring Revenue.
Really important to track CMRR as well as MRR to present the full value of your subscription base when valuing SaaS companies.
Shane Greenan, ActivePipe
LTV: Customer Lifetime Value
Customer Lifetime Value (LTV) is an estimate of the average gross revenue that a customer will generate before they churn (cancel). Customer Lifetime Value is useful when considering how much to spend on customer acquisition.
As a general rule of thumb, LTV should be at least 3x higher than your customer acquisition cost (CAC).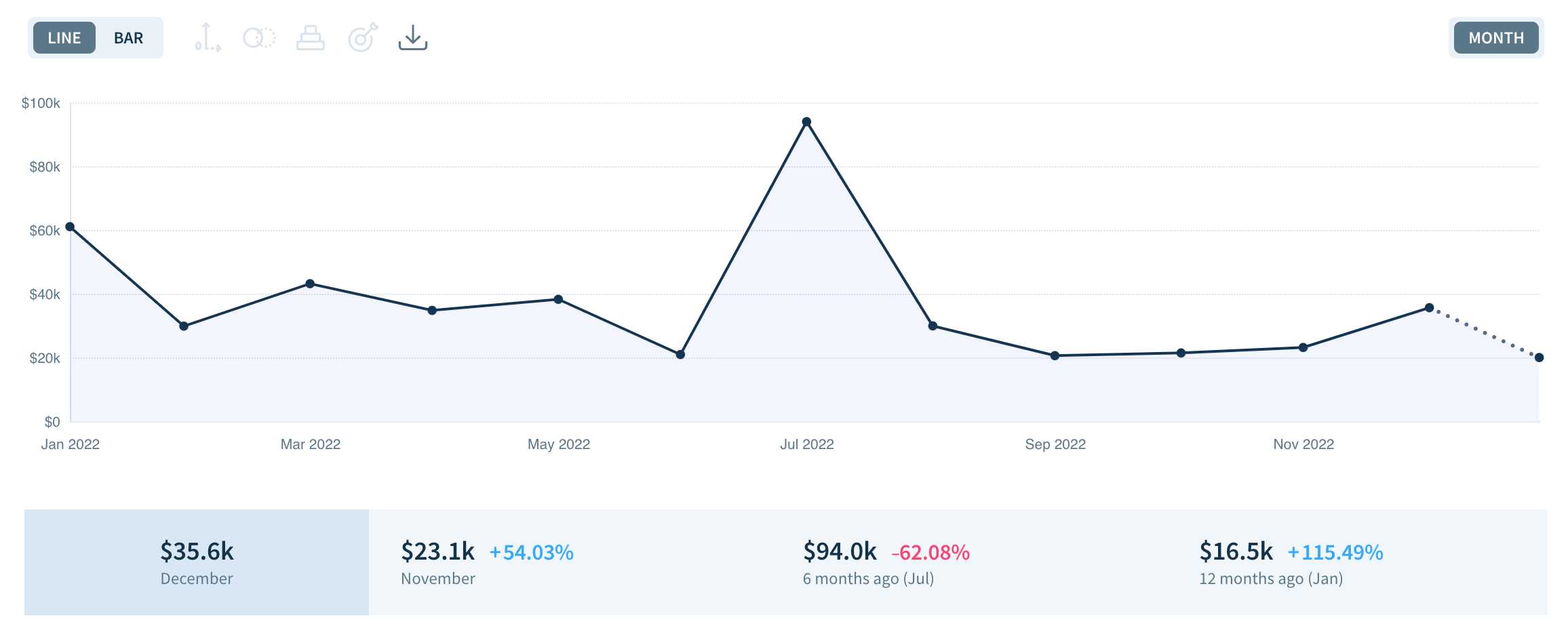 CAC: Customer Acquisition Cost
Customer Acquisition Cost refers to the cost associated with bringing in a new customer. This includes marketing spend, sales spend, and more—including the salaries of the team members involved.
Reducing customer acquisition costs is key to ensuring growth is sustainable and affordable, and enables businesses to make changes to their acquisition efforts where necessary.
ASP: Average Selling Price
ASP is the average price paid by a new customer at the moment they first convert to a paid subscription. Any follow-up expansion or contraction of the account is ignored.
ASP can vary dramatically month by month and gives you a good idea of how effective your sales team is at driving up new customer deal sizes.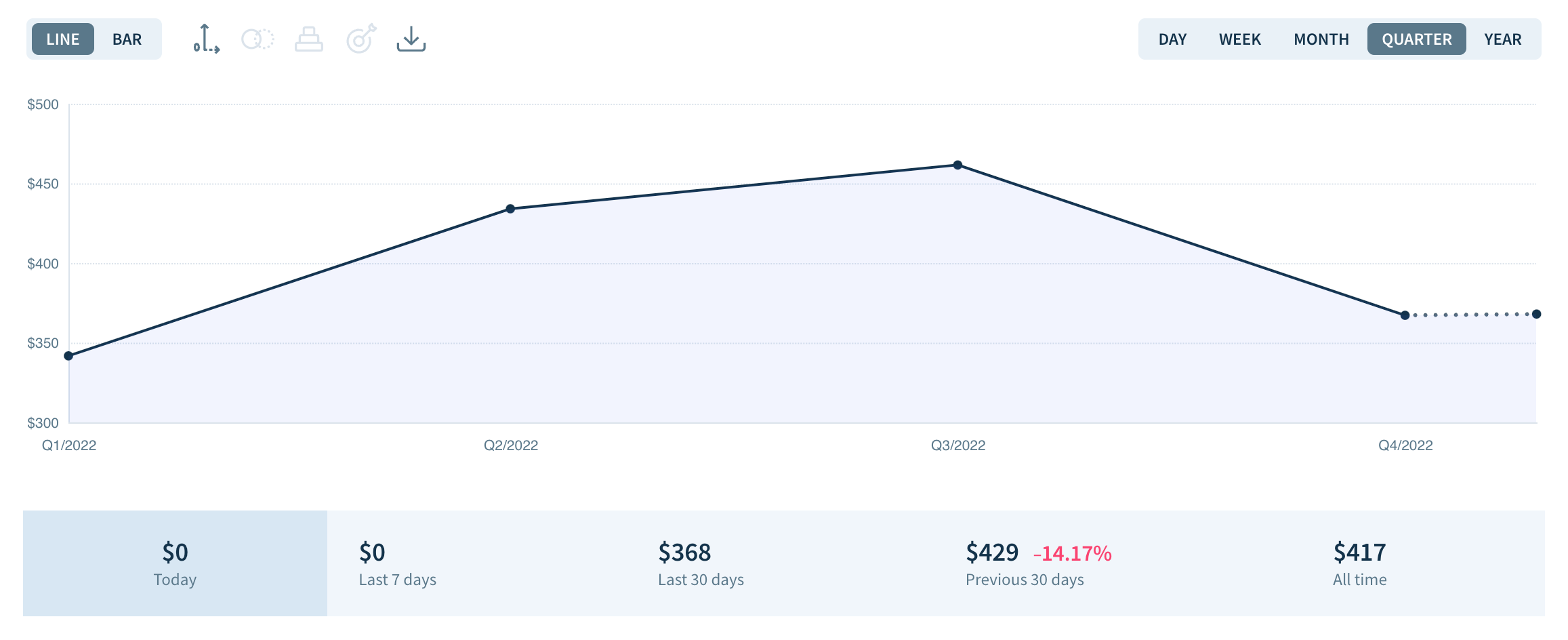 ACV: Annual Contract Value
Annual Contract Value looks at the average value of contracts over a one year period. It's your total contract value over the amount of years the contract is/has been active.
BR: Burn Rate
Burn Rate is the amount of money spent in a SaaS business over a certain period of time. This is usually looked at on a month-by-month basis.
It includes all spending, such as team salaries, advertising, marketing, and all other business-related expenses.
ARPA: Average Revenue Per Account
The Average Revenue Per Account (ARPA), or Average Revenue Per User (ARPU), or Average Revenue Per Customer (ARPC) are used interchangeably in the industry.
It is a measure of the amount of money a single customer generates for a company.
It is calculated by dividing the total revenue of a business in a given period by the (average) number of customers in that same period.
Sales and Marketing
ICP: Ideal Customer Profile
The Ideal Customer Profile is a generalized description of the type of customer who gets the maximum value from your product, and who you want to win every time.
You can use qualitative, quantitative, and predictive data to identify the traits and characteristics of your most profitable accounts, in order to actively target similar clients.
MQL, SQL, PQL
A marketing qualified lead is someone who has interacted with your brand via marketing channels in a way that indicates they could be interested in your product or services e.g. downloaded an ebook. The vast majority of MQLs won't end up converting, and it's up to the team to identify the promising leads.
A sales qualified lead is a lead that's engaged with the sales team and is ready to make a purchase. SQLs are leads that have gone beyond engaging with your content, and have decided to find out more about how they can take the next step.
Product qualified leads are leads who have derived meaningful value using your product through a free trial or on a freemium basis. PQLs are the users that SaaS businesses try to switch from free to paying.
CR: Conversion Rate
Trial-to-Paid Conversion Rate is the percentage of customers who start a trial and subsequently subscribe. Conversion rate is an essential metric for measuring your success at convincing potential customers to buy once they've tried your product/service.
The higher the conversion rate, the more efficient your customer acquisition is.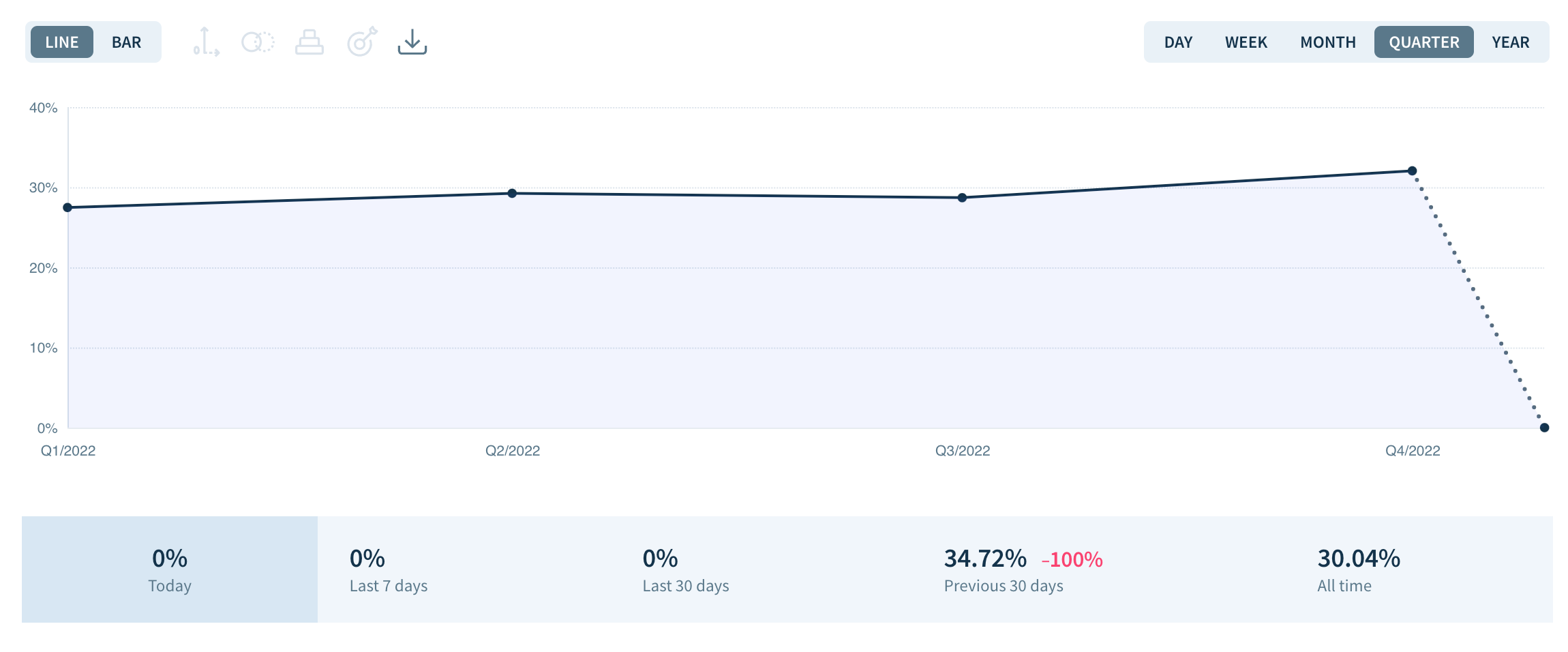 Customer Success SaaS Acronyms
NDR and GDR: Net and Gross Dollar Retention
Net Dollar Retention (NDR) or Net MRR Retention (NRR) measures the MRR retained in a given report interval. It takes into account all activities such as revenue gained from expansion and losses due to contraction, and churn within the interval.
It tells you how integral your product/service is to your customers.
For SaaS businesses, NRR should ideally exceed 100%.

Gross Dollar Retention (GDR), or Gross MRR Retention (GRR), measures the percentage of MRR retained in a given report interval (excluding expansion). It takes into account losses due to contraction and churn within the interval.
It gives you an insight into how well you retain revenue (without expansion) from existing subscribers.
For SaaS businesses, GRR ideally exceeds 90%.
We really like this metric because it encapsulates both the business's ability to retain — so minimizing churn — but also their ability to upsell. That's super important, not just winning new logos in B2B software, but adding additional products, expanding your platform, cross-selling, and increasing usage.
Negotiations and Contracts
ROI: Return On Investment
Return on investment is the monetary value of an investment in relation to its costs. A positive ROI means the investment brought in more than it cost, and a negative ROI means the opposite.
ROI is usually displayed as a percentage, or as a monetary amount gained for every dollar spent. For example, this could be an ROI of $12 for every $1 spent.
POC: Proof of Concept
Proof of concept consists in validating an idea before going all in. The aim is to understand whether an idea for a product or service is worth further investment and effort.
RFP/RFI: Request for Proposal/Information
A request for proposal details a proposed project and its objectives, and invites service providers to bid to complete it. It speeds up the contractor selection process by giving you key information up front, such as professional services offered, deliverables, and costs.
Technology
CRM: Customer Relationship Management
CRM is software that enables businesses to better track and manage customer relationships. It's used to record and analyze interactions between a company and its clients.CRM systems enable businesses to build customer profiles that facilitate a better customer experience for users.
API: Application Programming Interface
Application programming interfaces are a set of definitions and protocols for building and integrating application software. They enable applications to interact and integrate without having to know how they're implemented.
CDP: Customer Data Platform
A customer data platform is software that gathers customer data from multiple sources to build a single, coherent, complete view of each customer. This data includes behavioral data, transactional data, and demographic data.
Security and Compliance
SOC: Service Organization Control
A service organization control report is a way to verify that an organization is following some industry-specific best practices before you begin working with that organization. They help instill trust in an organization, given they require a qualified third-party assessment by a certified public accountant.
For many businesses, SOC 2 compliance is a requirement when considering a new SaaS provider.
GDPR: General Data Protection Regulation
GDPR is a legal framework that outlines the precautions companies must take when handling and managing personal information. It's a data protection law implemented to give individuals more transparency over how data is collected and used by businesses.
DPA: Data Processing Agreement
A data processing agreement is an agreement between a company—the data controller—and a service provider—the data processor. It regulates any personal data processing conducted for business purposes.