At ChartMogul we've distilled and compiled a large collection of guidance and resources, to bring you the ultimate guide on everything you need to know on the topic. This PDF serves as a one-stop shop for LTV formulas and tips for everything LTV-related.
We're giving this guide away for free — no sign-ups or email addresses required. Print it out, save it to your eReader, use it as wallpaper — whatever you like!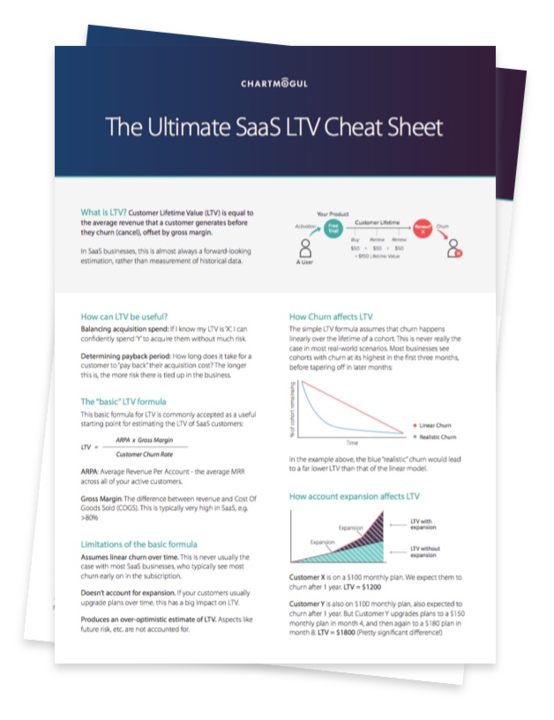 Download: The Ultimate SaaS LTV Cheat Sheet [PDF]
We'd like to thank all of the thought leaders on this topic, all of whom contribute great value to the domain. Particularly Tomasz Tungaz (who was kind enough to let us use his charts from Churn Fallacies), Christoph Janz and David Skok for his excellent SaaS Metrics 2.0 definitions piece.