In SaaS Roundup, we comb through the noise to find you only the best SaaS-flavored reads of the week — just our top three.
You can also receive SaaS Roundup in your email inbox every Friday — just drop your email here and you'll receive the next issue.
---
This week's top reads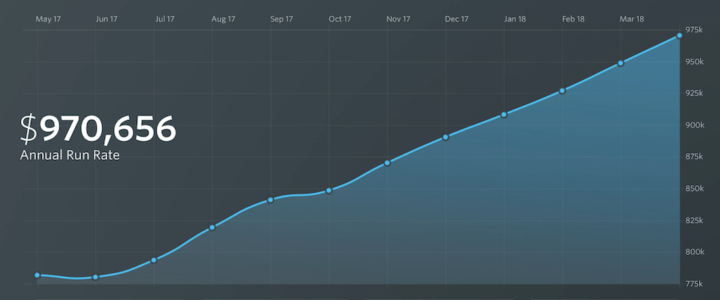 John O'Nolan & Hannah Wolfe, Ghost
"The best marketing we've done has been to launch, over and over again. At least twice a year we try to make something big and launch it publicly. Sounds really obvious but most people don't do it."
Huge congratulations to the team at Ghost for their success over the past five years. I've been following the company's progress towards building a sustainable, non-profit SaaS business way back from their Kickstarter launch. I spoke to John on our SaaS Open Mic podcast back in 2017, and found his philosophy and drive towards company's mission really compelling! This post is full of lessons — from marketing to tech stack. You'll want to make notes on this one.
---
Kevin Wu, AppDynamics

"In the world of SaaS, hiring great PMMs can feel like an impossible task. The competition is fierce and unless you know exactly what your team needs, you'll be doing phone screens and interviews until the (purple) cows come home."
Product marketing managers, similarly to product managers, are generalists. I would also argue that (again, similarly to product management) the nuances of the PMM role is rarely fully understood. This post does a good job of breaking down some aspects of the role, and the qualities and skills you should be looking for in a good candidate.
---
Matt Hodges, Intercom
"Getting through the first product launch requires more than a marketing Band-Aid; it requires instilling a company-wide philosophy that marketing and product aren't two antithetical forces but two sides of the same coin."
Continuing the theme of product marketing, I loved this post from Matt who really manages to drive home how pivotal a good product marketing strategy can be for a business. If you don't feel like you fully understand the role, this is a great place to start.
---
That's all for this week! Don't forget you can still receive upcoming issues of SaaS Roundup in your email inbox. See you next Friday.