We've been writing on the topic of data-driven SaaS growth since 2015.
Right from that first SaaS Metrics Cheat Sheet, our vision was — and remains to this day — that metrics and data are central to sustainable, measured growth. We saw a large barrier in learning and understanding concepts in this space, and we set out to fix that through smart, useful content.
Fast forward more than three years and ChartMogul carries a large body of content that simplifies many of the complex concepts in SaaS — from LTV modelling to churn prevention — using our blog, resources and podcast.
But one challenge still remains: How can we effectively bring people up to speed on SaaS metrics and provide an easy path to entry for those who are new to the space?
Today we're launching SaaS Metrics Refresher to do exactly this — provide an accessible way for people to get to speed on these critical business concepts. You can register for the course here:

Based on conversations with SaaS experts
During my time at ChartMogul I've been incredibly lucky to have long conversations with some of the smartest thinkers in SaaS. These are the people building the future of the industry and sweating the details on what matters.
There's a lot of insights locked inside these SaaS Open Mic episodes, so to build this course we've revisited every one of them (more than 20 hours of content!)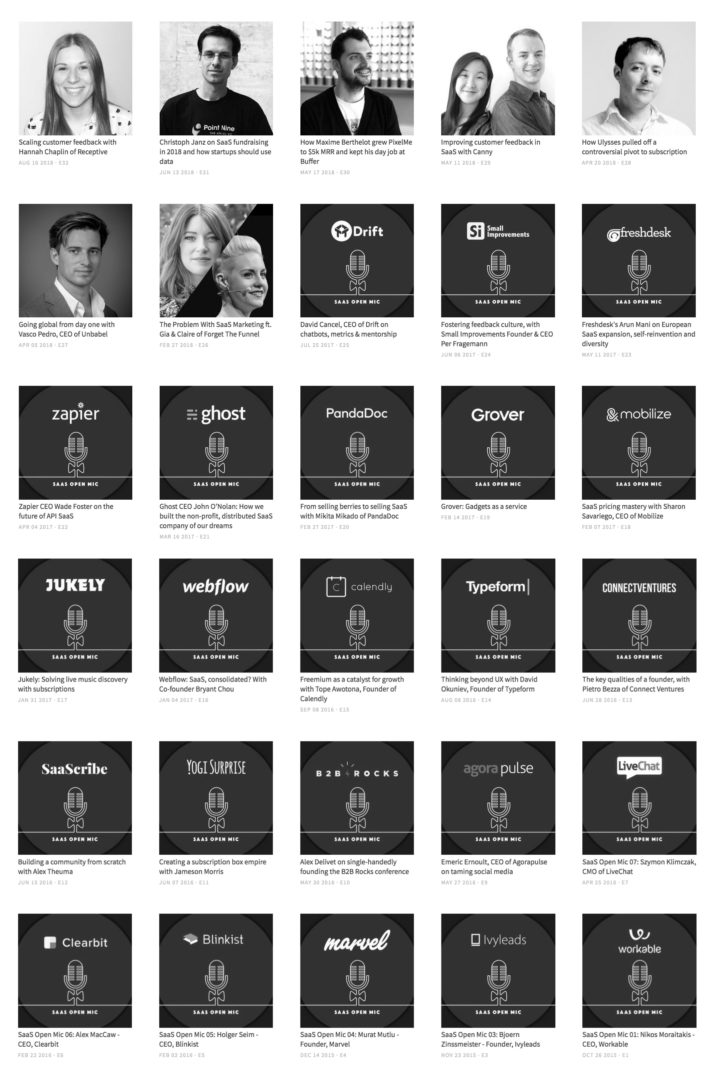 What you can expect
The structure of the course is simple: once you sign up, you'll get:
Each of the 10 lessons delivered each Tuesday via email
Guided further reading and downloadable resources to accompany the course
Exclusive Insights and snippets from thought leaders in SaaS
Answers to your own SaaS questions, which you'll be able to submit the throughout the course
Course outline
Here's what you can look forward to in the coming weeks:
Why SaaS Metrics? – We'll look at why metrics should be at the core of every SaaS business, and introduce you to the course.
Recurring Revenue – It's all about that MRR. Or should we use ARR? Let's look at different ways revenue can be measured
Churn – Churn kills SaaS businesses. Measuring and understanding churn is the first step toward reducing it.
Expansion – Great SaaS businesses have healthy revenue expansion by design. Here's how you can achieve this.
Lifetime Value – The most controversial metric in SaaS, LTV promises so much. But can it truly be useful?
Cohort Analysis – Learn how you can understand customer behavior across their lifetime and identify trends.
Revenue Recognition – MRR is not recognized revenue! Learn how to differentiate and recognize revenue correctly in a SaaS business.
Data Literacy – Here's how you can ensure that the whole team is equipped to work with metrics and data.
Segmentation – Segmentation turns average metrics into actionable ones. Discover the power of targeted customer segments.
Wrapping it all up – You made it! Let's summarize everything you've learned and take away some key action points.
Enroll in the course today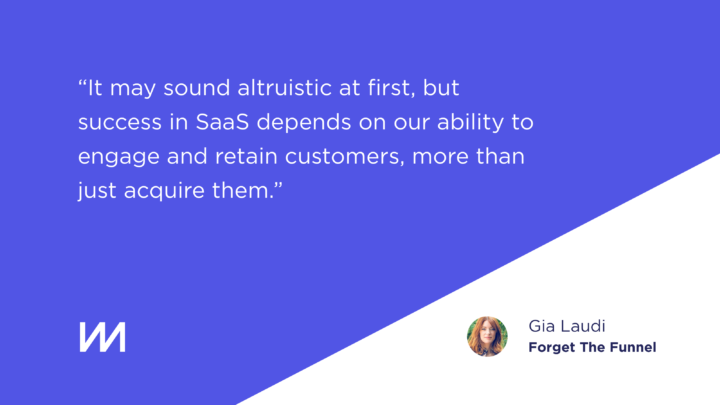 We've all been there: You've probably read most of the "definitive" content on SaaS metrics and growth before. But it hasn't been delivered in a structured way. There are elements which you could do with revisiting but there's no high-level guidance, and most of the information is fragmented and buried in blog posts.
With SaaS Metrics Refresher, we're changing that and giving you and your colleagues the opportunity to go through a structured, accessible course suitable for anyone who plays a part in helping their subscription business grow.
Drop your email here today, and make sure you're a part of this from the beginning. See you in the first lesson!

Bonus: Get a head start with these two resources
If you're itching to get started right away, here are some recommended resources to peruse in your own time:
Read up on the basics with The Ultimate SaaS Metrics Cheat Sheet
Our OG cheat sheet covers all of the essential metrics a SaaS business needs to understand and accelerate growth.
It's since been improved and expanded, and is used by SaaS business leaders worldwide!
---
Understand the state of play from SaaS OG Christoph Janz
Listen to a live discussion between ChartMogul CEO Nick Franklin and Point Nine Capital's Christoph Janz. This serves as a great entry point for anyone looking to build or grow a SaaS business and covers everything from metrics to moat-building.
Listen to the discussion (or read the takeaways)